Manufacture
Quality & Compliance,
Technology and Equipment
The Automated QC Lab of the Future
How quality control is getting smarter – but why it needs to be smarter still
Mike Wilson | | Practical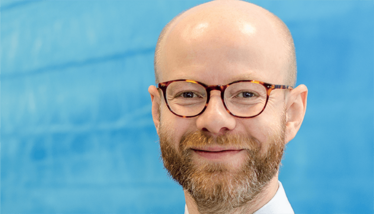 Errors are inevitable in every industry – and drug development and testing is no exception. Though human error in this space is usually accidental, the consequences can far-reaching, including risks to patient safety and the reputations of companies. Even when the damage is minimal, errors cost time – and time costs money.

QC labs often struggle to identify the source of errors, and the current generation of high-performance liquid chromatography (HPLC) instruments cannot flag or predict them proactively. In fact, current instruments tend to generate huge amounts of metadata that must be manually checked for errors – a reality that represents a significant burden for two reasons. First, large amounts of time are spent searching for errors. Second, these mistakes can have significant knock-on effects before they are detected. Random errors and errors that only occur in very specific circumstances are particularly challenging to spot. Many errors are only detected at the review stage. These reviews require expert attention (and time), which can cause bottlenecks in many QC labs.
The post-pandemic lab

Big changes were already happening in labs prior to COVID-19, including a shift toward remote working. When the pandemic struck, however, we were pushed into the figurative deep-end; remote work became a necessity, staff turnover rose, and presence in the lab (including senior managers and supervisors) was vastly reduced. Established ways of working were transformed overnight, but adapting to the imposed restrictions was no small feat.

The onboarding of new staff became particularly complicated. Under normal circumstances, training a new employee can take several months, with complicated elements of the job, such as diagnostics and troubleshooting, taking more time to master. During the pandemic, new employees, who may have had little experience with the systems in place, entered the lab with little-to-no opportunity to receive in-person training from the appropriate team members. In busy labs, this may still be the case. Under these circumstances, it's highly likely that mistakes will be made – and less likely they will be recognized.
Common Mistakes in a QC Lab
Incorrect columns
Incorrect vial position
Incorrect method selected
System suitability not checked
Incorrectly prepared mobile phases
Use of outdated solvent
Installation of wrong mobile phase
Incorrectly recorded mobile phase batch
Insufficient priming of HPLC pumps
Errors in noting information, time stamps, or dates
Systems that actively flag errors – rather than creating data files that must be mined – can reduce resulting issues for labs, while streamlining everyday operations. In the age of smart phones, smart fridges, and even smart windows, there's an expectation that lab equipment should also be adequately intelligent. Modern consumer technology boasts many user-friendly features, such as training and warning messages, which can be easily interpreted. Couple this with an intuitive interface, and users are relieved of the burden that comes with operating technically complex systems. Today's lab instruments should follow a similar path, allowing users to interact with the software after minimal training or time investment – while also reducing the risk of human errors.

Systems could even be designed to initiate training programs independently. This training could take the form of a video to watch from home when working remotely (particularly important in the case of complex technologies or for on-going learning and troubleshooting). In addition to streamlining error detection and staff training, smart systems would ideally also conduct detailed instrument health checks (including flagging issues that might lead to wasted samples or erroneous results) and compile audit trails covering installation, hardware and software modification, and instrument events.

Automating these processes could propel labs even further by supercharging efficiency and ensuring consistency in QA/QC outputs.
Automation has landed

Automated processes are already in place across many labs. In sample preparation, for example, robots assist lab staff by conducting repetitive tasks. The industry must now focus on other key steps in the workflow, such as HPLC column selection and chromatographic data review. We can already set up samples, evaluate the system suitability, and process reports automatically. The next level of automation will be to facilitate notifications that eliminate the need for physical visits to the instruments, which will contribute to valuable time savings – allowing scientists to spend more time on important tasks. Finding ways to automatically review instrument methods would also represent a huge step towards eliminating transcription errors. Truly integrated automation could also help labs by:
guiding users in terms of which solvents or pipettes are appropriate
identifying samples within trays
adding consistent sample information (by sparing repetitive typing)
extracting pertinent results
assessing instrument health via trending data.
All of these advances have clear benefits for compliance because opportunities to interfere with the data (intentionally or otherwise) are significantly reduced. It must be said, however, that achieving appropriate levels of traceability could present a challenge when using automated instruments, so workflows in individual labs must be adapted accordingly.

Though the most immediate benefits are likely to be error identification and prevention, the future extent and scale of lab-based augmented intelligence approaches remain to be seen. Human input will still be needed, of course; deeper or philosophical decisions – as well as regulatory sign-off – will still fall to the users and supervisors in the lab. But working alongside intelligent systems would alleviate some of the practical and error-driven burden of analytical testing, particularly while we still feel the effects of the pandemic.

Ultimately, every drug development company must keep patients in mind. Intelligent systems with automated features could improve the supply of therapies to patients by minimizing batch failures and reducing the overall time taken for products to reach market. It's an exciting time for this potentially transformative area of instrument development – and it could unlock huge gains in QC lab operations.
Receive content, products, events as well as relevant industry updates from The Medicine Maker and its sponsors.