Manufacture
Technology and Equipment,
Bioprocessing - Single Use Systems,
Packaging
The Cobalt-60 Pioneers
Richard Wiens, Director, Strategic Supply & Marketing, at Nordion explains the importance of Cobalt-60 in the pharma industry – and why Nordion is a key player in this field
sponsored by Nordion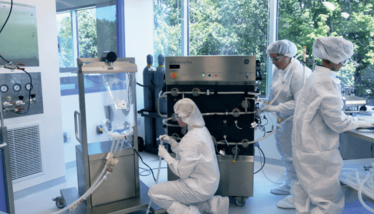 Cobalt-60 is widely used in the medical device space for terminal sterilization, but how is it used in the pharma industry, and what is Nordion's role?
Gamma irradiation, using Cobalt-60, is used for a variety of applications in the pharmaceutical industry, including the sterilization of drug packaging and single-use bioprocessing equipment, such as bioreactors – where there has been significant growth in recent years. Sterilization of drug components such as active pharmaceutical ingredients using gamma irradiation has also been on the rise.
Nordion is one of the pioneers in using Cobalt-60 for gamma irradiation. We have been building irradiation facilities and shipping Cobalt sources around the world for more than 50 years and continue to be a leader in the space. Today, our customers include both contract sterilizers and medical device manufacturers.
What is it about Cobalt-60 and gamma that makes it so attractive for pharmaceutical applications?
Gamma's simplicity is one of its strongest selling features. Unlike other sterilization modalities, there is only one key process variable, which is the time the product is exposed to the Cobalt source. Gamma radiation has been used safely and effectively for more than 50 years, so the process is widely understood in the industry and there is a large global network of sterilization providers with the necessary experience and expertise. These are all reasons that gamma is responsible for sterilizing more than 30 percent of the world's single-use medical devices.
For many pharmaceutical applications, providers of gamma sterilization have developed significant expertise around delivering effective sterilization dose, while maintaining the product's function. In fact, a few providers have developed centers of excellence specifically for pharmaceutical products.
There has been talk about using x-ray as an alternative to gamma; how do the technologies compare?
There is a saying in the industry that "a photon is a photon", which means that, from a physics standpoint, the product can't tell the difference between the energy delivered by Cobalt-60 and x-rays from an accelerator. However, this theoretical equivalence doesn't always play out in practical terms.
The challenge with x-ray as a sterilization modality is that there is limited real-world experience at commercial scale, so any advantages and disadvantages are not fully proven at this point. As more commercial x-ray facilities are constructed and operated, we should get better clarity of the true practical differences.
Gamma has a proven track record and accounts for a majority of radiation sterilization today.
Everyone in the industry supports the idea of using the appropriate sterilization modality for the job. Gamma has a proven track record and accounts for a majority of radiation sterilization today, and there isn't a compelling reason established to make the switch.
What about capacity for gamma processing? Is there a Cobalt-60 shortage?
Cobalt-60 supply has been under pressure in recent years, mostly due to some unexpected perturbations in the global supply chain. In addition, higher than historical growth in medical device manufacturing volume has meant that demand for Cobalt is out-pacing supply.
Having said that, the amount of Cobalt-60 being made available to the market continues to grow, as it generally has in the past, through initiatives at both Nordion and other producers. The latest addition to the mix is the re-introduction of production in Argentina from a reactor that had been offline for refurbishment. Not only is the new supply welcome, but the reactor will now operate for another 25-30 years, adding to the reliability of the Cobalt -60 supply chain.
For the long-term, Nordion is committed to investing significant money and resources to develop expanded Cobalt-60 production.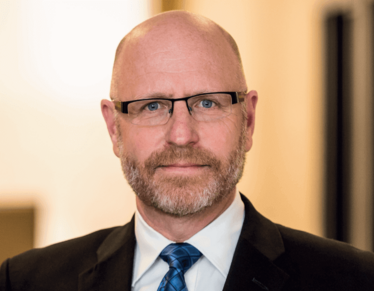 What other projects are increasing Cobalt-60 supply?
Most of the world's Cobalt-60 is produced in a particular design of nuclear reactor called a CANDU. We have two projects – one in Canada and one in Romania – where existing CANDU units are being equipped to produce Cobalt-60. The Canadian project is at the stage where a significant amount of the engineering has been completed, and fabrication of the equipment has begun.
In another CANDU project, Nordion's largest supplier of Cobalt-60, Bruce Power, is looking at how they could increase the amount of Cobalt-60 being produced in their reactors.
The other major design of reactor currently producing Cobalt-60 is the RBMK, a Russian design. Nordion's supply partners in Russia have been working since 2017 to add new reactors to the Cobalt production fleet, and the first of this new Cobalt-60 will be harvested and shipped to the global market in 2022.
Lastly, Nordion has been working with Westinghouse Electric Company since 2019 to develop technology to produce Cobalt-60 in Pressurized Water Reactors (PWRs). This innovation is exciting as it brings scalability; more than two thirds of the approximately 450 reactors operating globally today are PWRs. We'll begin deploying the technology in the US, which has 65 operating PWRs alone, with a view towards first production in the mid-2020s.
Beyond finding new sources of supply, what are people doing to increase gamma processing capacity?
The supply situation has necessitated more efficient operations on several fronts. Firstly, Nordion and other producers have worked together to ensure that Cobalt-60 is getting to where it is needed. This means that regional suppliers who don't necessarily have the global reach and capability that Nordion does can get product to market. Secondly, many users of Cobalt-60 have embarked on programs to increase the efficiency of their individual operations through the application of both technology and improvements to their processes. Nordion also continues to increase recycling efforts so that Cobalt-60 being returned from the field after 20 years of use can be mixed with new Cobalt-60 and sent back out for another 20 years.
What is your advice to pharmaceutical manufacturers and other users of gamma who are looking at their sterilization options?
Gamma is here to stay. The technology is proven and reliable and there is a large global network of experts and providers that understand it and can guide prospective users. It is also well suited for many pharmaceutical applications. In addition, the commitment that Nordion has made to ensure Cobalt-60 supply for the long term helps to ensure that Gamma will continue to be the workhorse of radiation sterilization for many years to come.
Nordion is a leading global provider of Cobalt-60, used in the sterilization and irradiation processes for the medical device, pharmaceutical, food safety and high-performance materials industries, as well as in the treatment of cancer. Nordion supplies products to more than 40 countries. Together with its sister businesses, Sterigenics and Nelson Labs, Nordion is committed to its mission, Safeguarding Global Health®, with every critical Cobalt source and service it supplies. Learn more at nordion.com.
Receive content, products, events as well as relevant industry updates from The Medicine Maker and its sponsors.