Manufacture
Digital Technologies,
Formulation,
Technology and Equipment
The Digital Age of Formulation and Support
Frank Romanski | | Interview
sponsored by BASF
Free "virtual assistant" tools offer a starting point for formulation – and easier access to regulatory documentation and other enabling information.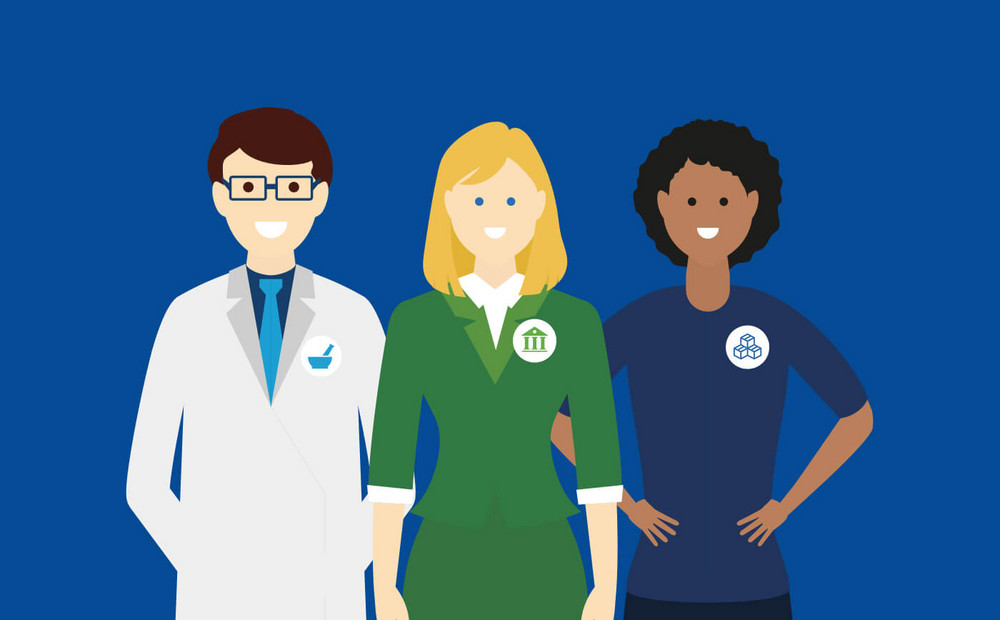 Frank Romanski is a chemical engineer by training, but has spent almost all of his career in the pharma industry. Today, Romanski is part of BASF's Pharma Solutions Business. In recent years, BASF has placed a huge emphasis on digitalization – the company was named Digital Transformer of the Year in 2018 and has also been developing a series of free virtual assistant tools for the pharma industry. We spoke with Romanski to find out more – and to ask why the digital revolution is so important.
What drove the company's digital strategy?
BASF is a relatively old company; we've been around for over 150 years – and it's fair to say we've accumulated a lot of knowledge and data over that time! But you can't simply bring this full wealth of data to market in an analogue way – as there's only so much you can fit into a handbook! Consequently, digitalization is very important for us – and it's also essential for improving the speed and efficiency of the whole drug development process. Pharma development is a very manual process, built within an antiquated system; it is not the fastest or most agile industry because of the regulatory and quality challenges, yet there are certainly ways in which some areas can be easily improved using digital systems. For me, our digitalization strategy was about asking what we could do to make things easier for our customers. How could we make processes faster, more efficient, and save resources? The answer was to provide access to the many support services that BASF Pharma Solutions offers, such as technical, regulatory and quality support, but in a digital, fast, and on-demand way.
ZoomLab is not a marketing tool that simply spits out backroom formulations geared at directing the formulator to BASF. It is a tool designed by scientists, for scientists, with the aim of optimizing the final formulation.
How can digital technology benefit formulation?
In the past, we've released handbooks and different guides to assist with formulation – and I'm proud to say that our generic handbook is still widely used, despite being over 20 years old! But with digital technology at our disposal, we can do better.
To start, we have developed ZoomLab, a digital formulation assistant – it is important to note that it is free to use for any formulator. To put it simply, the tool provides a strong starting point for a formulation. The majority of formulators do not start from scratch; they start with an approach or technology that they have used before – the inherent danger being that the formulator may be shoehorning a molecule into an approach that isn't really optimized for it. Often, formulators then follow a trial and error approach, testing several "off the shelf" formulations before finding one that is viable (again, perhaps not optimal). With ZoomLab, you enter some cursory technical information about your API, such as density or particle size, and then target profile, such as tablet size and release profile. Note that none of this information is retained by BASF, and disclosing the detailed chemistry of the molecule is not required to function fully. Next, the formulator selects preferred excipients and/or approaches, and the tool then generates a list of suggested starting formulations – and comprehensive instructions on how to produce them step-by-step.
Most importantly, ZoomLab is not a marketing tool that simply spits out backroom formulations geared at directing the formulator to BASF. It is a tool designed by scientists, for scientists, with the aim of optimizing the final formulation. The recommendations it provides are equivalent to consulting with an industry expert. It is not strictly an artificial intelligence tool, but it uses sophisticated mathematics in terms of how powders and ingredients interact with one another to determine outputs like flowability and tabletability. Finally, it creates a list of potential formulations, together with a 5-star rating system of how they are expected to work. We advise you to go for the approaches with the higher star ratings of course, but the choice is up to the formulator, who may opt for a starting formulation based on additional factors or ingredient limitations.
What other new virtual assistants have you launched?
The second tool is RegXcellence, which is designed to improve interactions around regulatory documents – an area where digital can save a lot of time and stress! Regulatory affairs often involve the consolidation of countless quality and regulatory compliance documents. At BASF, we are constantly sending PDF documents to customers to support regulatory filings. In my former days as an account manager, I would sometimes be emailing over 100 documents per day! It's a tedious and manual process that is limited to person-to-person interactions – and often our salespeople need to speak with BASF regulatory experts to put the right package of documents together.
If a pharma manufacturer receives a question from a regulator about a filing, they may only have a finite amount of time to answer with a supporting document. Here, person-to-person interaction is a hindrance. What if you are dealing with someone in a different time zone? Or if the person you need is on vacation, off sick, or unavailable for other reasons? With RegXcellence, the customer can log in via an online portal, find the ingredients they are using from BASF, and select any, all, or a pre-made package of the documents that they need, all instantly – no longer do they have to wait for someone to send the documents manually.
When we have a new specification or regulatory document, it is usually sent to the customer directly, or upon request. Now, a customer will receive (opt-in) push notifications from the app to explain that a document they downloaded months ago now has an updated form. This way, the customer will be continuously updated. RegXcellence also stores documents a customer has used in the past for easy access.
Our third digital tool is MyProductWorld – a digitized version of all of the brochure-type material that we have, including lists of excipients and APIs, each separated conveniently by application or market segment, such as solutions for solubilization, biologics, or skin delivery applications. It's much easier to navigate as a digital tool; users can locate the chemistry they need for certain areas and order a sample, check compendial status, download supporting documentation through RegXcellence, and start formulating their first lab trials on ZoomLab, all in the same online portal!
All three of these new tools are available from a single digital portal that companies can log into: https://info-mypharma.basf.com.
Why are you personally so passionate about the importance of digitalization in pharma's future?
Digital technology is not a gimmick. I believe our tools – and other digital technology – can really have a big impact on the industry. Pharma companies have emphasized to us that digital tools can really improve their lives, particularly if they can get what they need at the click of a button. However, to be useful, digital tools must also be easy to use, reliable and updated constantly. We've discussed RegXcellence with regulators and they are also really excited about it. To be honest, that was a bit of a surprise, but clearly, the regulatory agencies are quite keen for data transfer to be easier and more transparent. From their perspective, this really helps with compliance.
And I'm delighted to say this is only the start. I can't reveal all that is to come, but ZoomLab was developed with solid oral dosage as a starting point, with newer functionalities such as sustained release and enteric formulations, to come in the near future. Next, we plan to tackle more sophisticated challenges like poor solubility and bioavailability. My core expertise is in solubilization, so I know this is a real headache for the industry. I'd like to think that we can get to the point where tools can point formulators to the right solubilization technology for their molecule, which will save a huge amount of time and energy – and perhaps tools like this can be used to rescue drugs previously killed in the formulation phase because they didn't have adequate bioavailability.
One final note. We discussed here today digital tools that are primarily external, but let's not forget that we can leverage big data and digitalization during synthesis, manufacturing and control, as well as the supply chain. There is huge potential for digitalization to make a real difference to many bottlenecks within the pharma manufacturing world.
Subscribe to The Medicine Maker Newsletters
About the Author
Frank Romanski