Manufacture
Facilities,
Business Practice,
Trends & Forecasts
The Grand Challenge: Oligonucleotides Under the Microscope
Though highly customizable and therapeutically relevant, manufacturing challenges could pose setbacks for the growth of the oligonucleotide drug market. How, if at all, can they be overcome?
Maryam Mahdi | | 5 min read | Interview
When we think about the next big thing in pharmaceutical development, our minds often turn to cell and gene therapies. However, other emerging drug modalities could also play significant roles in the future pharmaceutical landscape. Among them are oligonucleotide-based therapeutics. Smaller than biopharmaceutical molecules but larger than the average small molecule, these therapeutic agents typically comprise up to 30 nucleotide bases and can be used to alter protein expression and treat disease.
Current manufacturing approaches rely on solid support-based synthesis, which is associated with efficiency and sustainability challenges. Alternatives will be needed if the industry aims to scale up the production of oligonucleotides. John Arthur, Director of the Medicines Manufacturing Innovation Centre, led by deep tech innovation organization CPI, explains how the organization's grand challenge project could help overcome the manufacturing issues.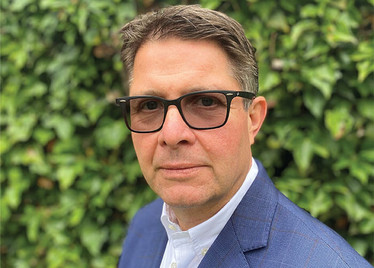 What is the Medicines Manufacturing Innovation Centre?

The top-level answer? It's a large cleanroom facility built to GMP standards, designed to foster a collaborative innovation culture and an industrially relevant environment. To provide more detail, the newly developed site, which is based in Glasgow, will be home to a series of "grand challenge" projects led by CPI that address key problems faced by the pharmaceutical industry. The first two challenges focus on issues in small molecule medicine development and manufacturing, but the third will explore how we can scale up and industrialize oligonucleotide technology.
This latter objective is important because, although the UK has a reputation for excellence when it comes to drug development, it doesn't have the samestature where manufacturing is involved.
What challenges does the UK face in pharmaceutical manufacture?

The UK doesn't have a great track record of industrialising UK-invented technology, unlike many other countries with similarly strong science innovation cultures. This issue became increasingly apparent when the pandemic hit. At this time, CPI was helping to industrialize a supply chain for an RNA vaccine. We were able to quickly mobilize our labs but, when we needed to scale-up development, international contacts with existing and robust manufacturing ecosystems were called upon to support the project. Though this was certainly positive (the resulting products went on to support COVID-19 prevention schemes), the information sharing required meant that some intellectual property was lost.
Why is it important for you to build this infrastructure for oligonucleotides in particular?

Oligonucleotides are a relatively new drug modality, but development of – and interest in – these therapeutics is rapidly gaining momentum because of their ability to address a variety of diseases and reduce the amount of therapeutic intervention required. Where a patient may currently take a daily tablet to manage the symptoms of the disease they live with, oligonucleotide therapeutics could reduce this to a twice-yearly injection.
But current manufacturing practices lack the efficiency necessary to meet large-scale demand. Oligonucleotide therapeutics rely on short nucleic acid blocks to target specific sequences of mRNA and alter their capacity for gene expression. Although this makes them impressive therapeutic agents, companies could stand to benefit from an improved approach to manufacturing. Currently, each nucleotide base is added sequentially on a solid-phase resin to build desired products. Any waste is washed down the column with the reactants used, but after several reactions the overall efficiency and purity of the process is reduced, necessitating chromatographic purification to generate a viable medicine.
To overcome this, we examined how a move from solid-state to liquid-phase reactions could enhance the chemistry stages of processing. The liquid phase should allow us to create a small, soluble hub that the first base in the oligonucleotide sequence can attach to. From there, intermediate products and the final oligonucleotide can be manufactured in solution.
The oligonucleotide grand challenge is giving industry, government, and other pharmaceutical stakeholders in the UK the opportunity to club together to look at this with a critical eye. For example, Exactmer, a spinout from Imperial College London and Queen Mary University of London, has some fantastic membrane and hub technology that help address the core issues of oligonucleotide manufacture described above. Novartis, AstraZeneca, Alnylam, and Innovate UK are providing the funding for the new technology industrialization and all the partners are collaborating to deliver a successful outcome.
How else can manufacturing of oligonucleotides be improved?

Even if we improve the efficiency of chromatography, vast quantities of organic solvent (acetonitrile) are still needed during the process – and that's not good for the environment. We need to take steps to make oligonucleotide manufacturing greener; for example, replacing acetonitrile with water and moving toward biocatalysis rather than chemical processes.
Where will the field go next?

Though there are a number of oligonucleotide therapeutics on the market today, I believe we'll witness a massive increase within the next few years. The key roadblocks for these modalities remain linked to manufacturing and sustainability, but once they have been resolved, we may see a shift in the industry's reliance on them. Though many other interventions, such as cell and gene therapies, are increasing the available therapeutic treatment options, I think there's a gap in the market for oligonucleotides as they can be tailored to meet the broad and varied needs of patients worldwide.
There is a real buzz around them and I'm excited to see where the field will progress!
Receive content, products, events as well as relevant industry updates from The Medicine Maker and its sponsors.