Manufacture
Process Control,
Quality & Compliance
The Human Cost of Poor Practice
A growing number of deaths linked to pediatric medicines prompts the WHO to investigate "unacceptable" levels of APIs.
Rob Coker | | 2 min read | Opinion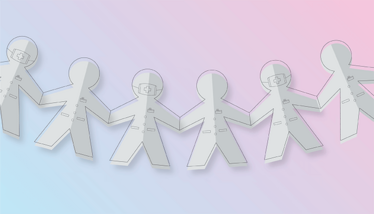 On October 5, 2022, The WHO alerted authorities in The Gambia to a batch of pediatric medicines contaminated with "unacceptable amounts of diethylene glycol and ethylene glycol," which resulted in the deaths of 66 children (1). The medicines in question? A selection of simple cough remedies. As a parent, I can almost imagine the horror and guilt of administering soothing syrup only to inadvertently poison my children.
Monitoring and preserving the health and safety of our children is the cardinal responsibility of parenthood, but not everybody can be a doctor, a scientist, or a manufacturer of medicines. We therefore place our trust in those who have trained in those professions. And when a cough syrup arrives on the shelves of a local pharmacy or supermarket, we place our trust in those who have regulated and approved its use and those who control the supply chain. Most poignant of all, when we pour that syrup onto a spoon and assure our child it will make them feel better, they place their trust in us as the guardians of their comfort and wellbeing.
India-based pharmaceutical manufacturer Maiden Pharmaceuticals Limited provided the medicines, but were apparently reluctant to provide the WHO with guarantees of their safety and quality. Following laboratory analysis, WHO experts confirmed the presence of dangerous amounts of diethylene glycol and ethylene glycol – both of which can be found in automotive products, such as antifreeze and brake fluids, solvents and paints.
On October 20, a similar outbreak of acute kidney injuries was reported in Indonesia, where (as of November 4) 190 children were confirmed dead following symptoms, prompting the government there to suspend sales of all syrup and liquid medication (2). The same APIs were present in the medications. Officials in Jakarta are now considering criminal action against the pharmaceutical companies responsible for manufacturing the products, although these brands and respective companies have not been named as they were in the Gambia case. What we do know is that Indonesia imports most of its raw ingredients from India and China, suggesting a potential link.
Whoever the perpetrator, though the legal repercussions for the business may be catastrophic, they will be paltry compared with the lost trust in pharmaceutical supply chains, and insignificant when considered alongside the death of innocents.

At best, these unsafe products were the result of human error or neglect. As a parent, I'd rather not think about "at worst."
Receive content, products, events as well as relevant industry updates from The Medicine Maker and its sponsors.
WHO, "Medical Product Alert N°6/2022: Substandard (contaminated) paediatric medicines" (2022). Available at: https://bit.ly/3VV6VM4
Reuters, "Indonesia may seek prosecution of pharma firms as child AKI deaths rise" (2022). Available at: https://reut.rs/3suePhO