Manufacture
Technology and Equipment,
Drug Delivery,
Bioprocessing - Upstream & Downstream,
Small Molecules
The Innovation Awards 2020
Celebrating the most impressive drug development and manufacturing technologies of the last 12 months
Welcome to the 2020 edition of a long-standing tradition at The Medicine Maker: The Innovation Awards! Here, we celebrate the top technologies released over the course of the year. (Nominations were collected via an online form during 2020).
But which technology is truly the most innovative? Well, only you, our readers, can decide! Go to https://tmm.txp.to/2020/innovationwinner to vote for your top pick. Please note: voting will close on March 3, 2021, and we'll publish the development story behind the grand winner in a 2021 edition of The Medicine Maker.
And, of course, the Innovation Awards will be back in 2021! Nominations will open in late Spring 2021.
---
3D-Printed Tool Prototyping Service
A prototyping service that creates test products using 3D printing technology
Maruho Hatsujyo Innovations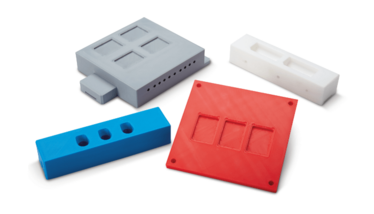 This 3D printing service can create sample blister cavities to help determine the most suitable options for particular medicines in terms of stability, childproofing, and material limits for filming/lidding. The results are almost identical to final production, potentially saving time and money compared with traditional metal tooling prototypes. After all, production tooling for blister machines is expensive – hence the need to get it right at the design stage. Historically, tooling lead times were measured in weeks; Maruho Hatsujyo Innovations claims that it can create 3D printed blister prototypes in days.
AdhereIT 360 Base and AdhereIT 360 Clip
A connected solution for improving adherence in patients with auto-injectors
Noble and Aptar Pharma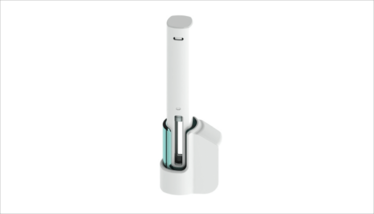 AdhereIT can integrate with self-injection devices to support patients with initial onboarding and ongoing adherence to therapeutic treatments. The base and clip provide visual, audio, and haptic feedback during the injection process to guide dosing success. Encrypted data is then transferred to a smartphone app, which also incorporates patient resources, such as training videos, injection reminders, and drug reorder notifications.
Data can be shared with healthcare providers to track patient performance through a dashboard, providing real-world data to support ongoing therapeutic programs. Aggregated, anonymized data can also be made available to pharmaceutical companies to help address poor adherence.
Bio4C ProcessPad
Data collection, visualization, and analytics software for bioprocessing
Merck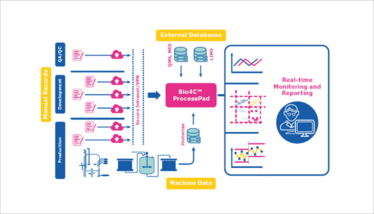 Bio4C ProcessPad is a browser-based software platform for bioprocess monitoring, lifecycle management, reporting, investigations, and continued process verification. The software combines process data from different sources – including batch records, quality control results, standard databases, QMS, MES, LIMS, and data historians – into a single, integrated data source. It also features out-of-the-box data visualization and analysis tools to help scientists understand, explore, and analyze their data. The data can also easily be shared across geographies and organizational structures with operators, CMOs, and decision-makers.
According to Merck, without a structured process data management tool, bioprocessing scientists can spend over 80 percent of their time hunting and gathering data and only 20 percent on analysis. Bio4C ProcessPad was developed to help improve data analysis, facilitate quicker release of quarantined lots under investigation, and improve productivity and process monitoring.
Blazar Platform
Multiplexed degenerate PCR-based platform for detecting viral contamination
Merck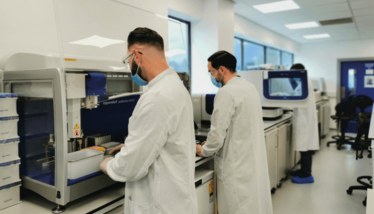 The Blazar Platform expands the ability of conventional PCR. Degenerate primers are designed to target conserved protein motifs within viral families and multiplexing allows for coverage across hundreds of viruses. In addition, detection identifies the contaminating virus through sizing and sequence, facilitating faster investigation. GMP level viral screening can be achieved in one week.
The ability to screen biopharma products and their raw materials faster could be of significant interest to the industry. Faster viral screening can help biologic manufacturers reduce costs by accelerating the production process. According to Merck, the Blazar Rodent Virus Panel is already helping the industry by reducing the time required for cell line characterization from around three months to just four weeks, which should allow therapies to enter the clinic faster.
Cerella
Artificial intelligence technology for active learning in drug discovery
Optibrium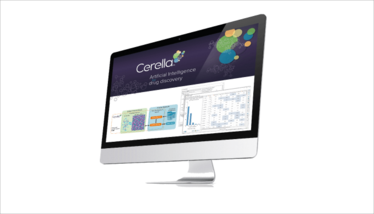 Unlike many other AI platforms for drug discovery, Cerella is directly deployed by customers – enabled by a combination of on-premises software and cloud computing. The technology uses a peer-reviewed adaptive learning method, and directly connects with a corporate compound database to automatically update models when necessary.
Among other features, Cerella can "fill in" missing data to highlight high-quality compounds, to identify experimental outliers (to draw attention to experimental errors, unexpected structure-activity relationships, and false negatives) and to apply virtual screening across multiple endpoints to target the best compounds for synthesis.
GPEx Boost Technology
Cell line expression technology for improving titers and cell-specific productivity
Catalent Biologics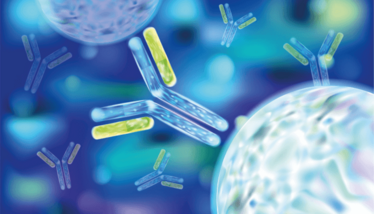 GPEx Boost builds on the company's GPEx technology with enhanced benefits, including up to 10 g/l titer for standard mAbs (up from 7 g/l for GPEx), up to four-fold higher titers in difficult-to-express proteins, reduced ammonia build-up to improve cell growth and viability, and fewer process steps. The increased efficiency could lead to the use of smaller bioreactors (providing a greater number of facility fit options) or a reduction in the number of manufacturing batches necessary (potentially increasing production scheduling).
The cost of goods sold can be high for biologics, but improved titers can help reduce costs during development and commercial stages. Catalent Biologics claims that, based on expression data, GPEx Boost can significantly reduce the development batch costs for mAbs and recombinant proteins.
J.T.Baker Bakerbond PROchievA
A recombinant protein A affinity chromatography resin for purifying antibodies
Avantor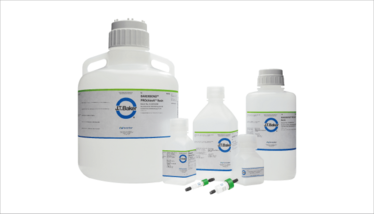 Protein A chromatography is a proven downstream purification step in manufacturing mAbs, but there remains a need to reduce total purification costs, while improving purity and yield. Bakerbond PROchievA is a high-performance protein A resin that uses a proprietary ligand to achieve dynamic binding capacity for mAbs and improved purification results in Fc-Fusion proteins and other emerging molecules. The resin is compatible with current manufacturing standards to ensure continuity in workflow processes and compliance protocols.
labCONSOL
Software to automate and coordinate lab equipment
H.E.L Group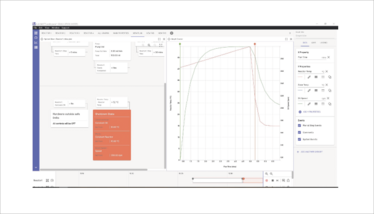 labCONSOL can act as a single point of control for around 140 separate control applications and over 900 device drivers. The engine can capture up to 100 data points per second. The developers say the software was based on feedback from scientists about wanting their teams to do the "right" experiments rather than the "easy" experiments. The software aims to make the right experiments as straightforward as possible, and includes drag and drop experimental setup capabilities and real-time data display capabilities that can be configured to user needs. Suitable for use in controlling potentially hazardous reactions, labCONSOL also includes multiple layers of warning and safety controls to protect both the user and the studied reactions.
NevoLine Upstream Platform
An automated solution for intensified upstream viral manufacturing
Univercells Technologies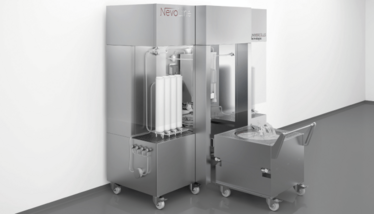 This integrated and automated upstream manufacturing platform is suitable for multiple viral applications, such as gene therapy and vaccine production. It enables intensified processing by chaining unit operations, such as culture, virus production, clarification, concentration, dilution, and conditioning to deliver concentrated, clarified bulk product. Single-use assemblies can be selected to accommodate different process configurations, enabling sequential, continuous, or parallel processing for time and footprint optimization.
The NevoLine Upstream platform has been designed for rapid deployment to overcome capacity and timeline constraints. At the core, the scale-X nitro structured fixed-bed bioreactor provides up to 600 m² of growth surface for high viral productivity, making parallel processing at commercial-scale possible in a 3 m² module. The high capacity, low footprint platform is controlled by a centralized automation system with pre-defined process recipes and in-line parameter control for batch-to-batch consistency.
OmniTop Sample Tubes Adjustable Volume Sampling System (AVSS)
A single-use aseptic sampling product for bioprocessing
Avantor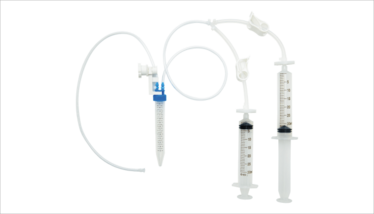 Every drop is vital in cell and gene therapy production, but poor sampling methods can have a detrimental effect on the volume yield in any biopharma manufacturing process. Traditional open process sampling methods, which use an open bottle, conical tube, or other container, can risk contamination. The OmniTop Sample Tubes AVSS standardizes the sampling process and enables technicians to aseptically collect the exact amount of media required for routine sampling – and it is suitable for a variety of products, including mAbs, vaccines, gene therapies, and cell therapies. When used as part of scale-up and commercial manufacturing processes, it can potentially help minimize waste, reduce risk of contamination, and increase end product yield.
Orbitrap Exploris 240 mass spectrometer
High-resolution mass spectrometer for diverse small- and large- molecule applications
Thermo Fisher Scientific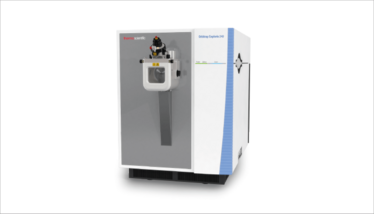 Orbitrap Exploris 240 further expands on the Orbitrap Exploris platform to provide mass accuracy, sensitivity, and resolving power for both small- and large-molecule applications, irrespective of complexity or dynamic range, while minimizing time-to-results. The system uses the company's AcquireX intelligent data acquisition workflow to enable automation, while positive/negative mode switching enables comprehensive sample coverage and fast scan speeds. Regardless of application or sample complexity, the system is designed to provide high-resolution accurate-mass mass spec data that can be trusted. Instrument setup is facilitated by one-click calibration and ready-to-use method templates.
QX ONE Droplet Digital PCR System
Multiplexed digital PCR system
Bio-Rad Laboratories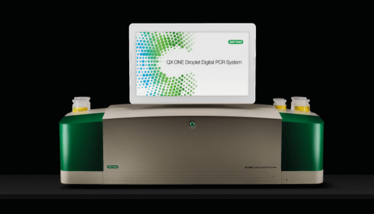 Bio-Rad's Droplet Digital PCR (ddPCR) technology can be used for the absolute quantification of target DNA and RNA via the generation and thermal cycling of thousands of nanoliter droplets. The QX ONE ddPCR system integrates the components of a standard ddPCR workflow, including droplet generation, thermal cycling, droplet reading, and analysis into one platform. The system features walk-away automation, reduced cost per sample, and the ability to optimize processes with a new multiplex supermix, and compatibility with existing supermixes. And, of course, it can be used with the company's QX ONE software.
Serialized Product Intelligence (SPI)
Cloud-based analytics application that uses serialization data to offer supply chain visibility
TraceLink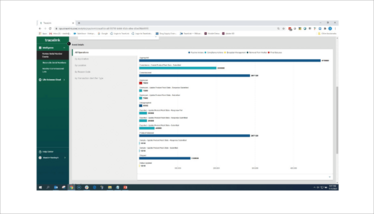 Built on TraceLink's Opus Digital Network Platform, SPI allows companies to monitor, aggregate, and analyze serialization data, with a view to using that information to improve supply chains and on-time delivery of medicines. Users can examine the journey of each serial number to accelerate root cause analysis of internal and CMO operational issues, including reconciling all shipments and deliveries. It is also possible to compare operational events with regulatory reports to verify accuracy or to troubleshoot – and view compliance failures to drill down into root causes. Additional features include the ability to reconcile serial numbers and monitor commissioned lots.
SPI can be deployed quickly within existing TraceLink serialization systems. Finally, the ability to review messages and search audit trails are planned for a future release.
Smart Container
Schott Pharmaceutical Systems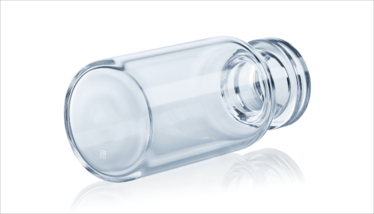 Containers laser-marked with data-matrix code to enable traceability and industry 4.0 standards in fill-and-finish
A laser is used to melt a data-matrix-code onto the container the moment it is manufactured, allowing each vial to be traced throughout the fill-finish-process and beyond. The code withstands all following fill-and-finish steps and the marking process reduces particle contamination by avoiding additional substances for the application of the code.
Smart Container ensures each container is matched with the right content, cap, label, and secondary packaging based on the data stored in the system, and the containers can also help automate reject management and line clearance by collecting line performance data of the entire fill-and-finish process. In particular, the containers are well suited for lyophilization as the data matrix allows the exact position of each container to be tracked during freeze drying. The data can then be used to "map" the process to find specific defects.
SoteriaRx
On-dose authentication technology that allows solid dose medicines to be tracked from the manufacturer to the patient
Colorcon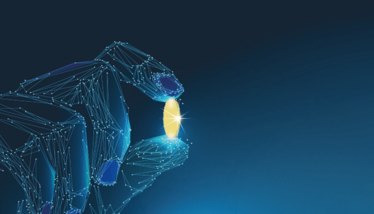 SoteriaRx involves embedding micro tags into Colorcon's Opadry film coatings. The taggants are undetectable to the human eye, but can be quickly authenticated by in-field portable devices. Effectively, the pill, itself, becomes a barcode, meaning that authenticity can be confirmed by pharma companies – or patients – even without the product packaging.
Counterfeit drugs are a major problem. Traceability and security measures focused only at the packaging level are not always enough to protect patients. Medicines made with on-dose taggants can be authenticated throughout the supply chain and are almost impossible for counterfeiters to replicate. The digitalization of medicines could be a major step forward in the fight against unauthorized and illegitimate pharmaceutical production, and an opportunity for regulators and industry to safeguard patients and improve supply chain efficiency.
Vanquish Core High-Performance Liquid Chromatography (HPLC) System
High-performance liquid chromatography systems for routine pharmaceutical laboratories
Thermo Fisher Scientific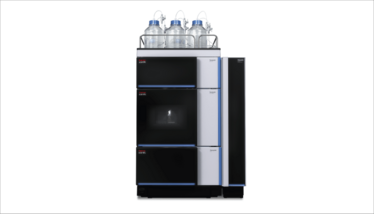 Pharmaceutical QA/QC testing laboratories are expected to deliver precise and timely results. However, analytical scientists are often required to run methods on a diverse range of instrumentation, which presents challenges, especially when integrating new systems into existing infrastructure. Vanquish Core HPLC Systems are suitable for routine testing and quality control workflows, designed to deliver on-time results, simplify method transfer, and integrate with leading chromatography data system software platforms. Downtime is also reduced via a solvent monitor (which automatically tracks and determines mobile phase consumption and waste accumulation to prevent the systems from running dry or from waste overflowing) and continuous background monitoring of system health.
 Vaya Raman
Spatially offset handheld spectrometer for raw materials ID verification
Agilent Technologies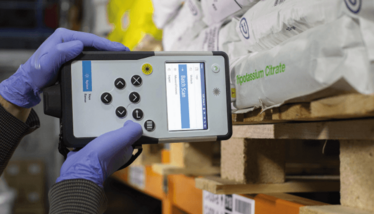 Vaya is a handheld system that uses spatially offset Raman spectroscopy for raw material identity verification in pharmaceutical warehouses. The technology can be used by non-spectroscopists to verify incoming solid and liquid raw materials – through either transparent or non-transparent containers (including colored plastics, sacks, and amber glass), with a simple 'Pass/Fail' answer. There is no need for sampling and the rapid result means that testing is reduced from days to hours compared with conventional identification solutions for raw materials.
Methods for new materials are developed via an intuitive wizard, with the user guided through material and container spectroscopic evaluation, method development, and pharmacopeia-based identification method validation. Method assessment and spectral advisor features also allow users to develop robust methods by strengthening and challenging the method prior to deployment.
VIP Laser Drill + NIR
Tablet laser drilling machine with near-infrared and vision inspection for controlled-release pharmaceutical products
Ackley Machine Corporation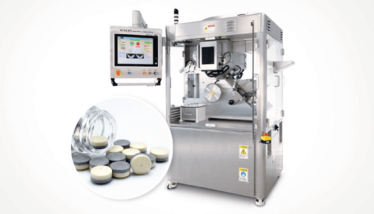 The VIP Laser Drill + NIR incorporates near-infrared spectroscopy alongside precision CO2 laser drilling and vision inspection for the production of osmotic drugs. The machine uses NIR inspection to verify a tablet's enteric coating prior to laser drilling sub-millimeter sized apertures into modified-release products to achieve the desired dissolution rate and drug release profile. Vision inspection then confirms each aperture, while a patented fail-safe rejection system separates tablets with membrane defects from those with drill defects for further analysis.
The system has an output rate of up to 60,000 products per hour, a small footprint, multiple recipe management, and quick removal change parts.
Receive content, products, events as well as relevant industry updates from The Medicine Maker and its sponsors.