Manufacture
Technology and Equipment,
Digital Technologies,
Advanced Medicine,
Small Molecules,
Bioprocessing - Upstream & Downstream
The Innovation Awards 2021
And the best drug development and manufacturing technologies of 2021 are…
We're now barreling towards holiday season – and that means it's also time to celebrate The Medicine Maker's Innovation Awards! Here, we showcase the top technologies released during 2021 – as nominated by our readers via an online form.
But which piece of tech is truly the best of the best for 2021?
Only you can decide!
How? Fill in the form at the bottom of the page to vote for your top pick of 2021. Voting will close on March 16, 2022 – and the grand winner will have the opportunity to tell the development story behind their innovation in a 2022 edition of The Medicine Maker.
Interested in the 2022 Innovation Awards? Nominations will open in April 2022.
Now without further ado, let's meet the winners of 2021…
---
AI-Powered Visual Inspection
An artificial intelligence-based platform applied to visual inspection machines
Stevanato Group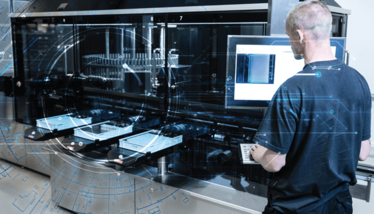 Artificial intelligence meets visual inspection: Stevanato Group has launched an AI-based platform based on deep learning models that applies human-like decision making to its automatic visual inspection equipment. The goal is to overcome the traditional trade-off between detection rate and false rejection rate. The company claims that false rejects can be reduced tenfold and that the detection rate can yield up to 99.9 percent accuracy – both for particle inspection and cosmetic defects detection. The cloud-based platform is compliant with US CFR 21 Part 11 and EU GMP Annex 11, and also meets data integrity needs. It also includes advanced monitoring tools, such as heat maps and confusion matrix, for model performance evaluation.
AV Print Inspector
Vision system for whole-label inspection
Antares Vision Group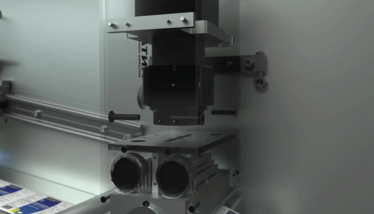 This high-resolution vision system provides inline layout inspection for webs and labels at speeds of up to 80 m/min, and can be incorporated into new or existing labeling, printing or packaging machines. Antares Vision created the system to meet demands for increasingly sophisticated – and often print-on-demand – applications. The standard head size handles labels and web applications up to 4 inches wide, with 6-inch and 12-inch options also available. The technology supports all major vision system tools for quality control across a wide range of layout features including 1D/2D barcodes, optical character recognition (OCR) and verification (OCV), pattern matching, color check, and pattern matching. In addition, it can define as many as 40 unique regions of interest, each with independent parameters and reportable defect statistics.
CHOSOURCE CHO-K1 ADCC+ Cell Line
Expression cell line to develop afucosylated antibodies with increased therapeutic efficacy
Horizon Discovery, a PerkinElmer company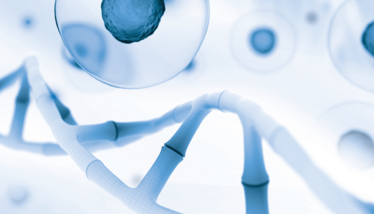 The CHO-K1 ADCC+ expression line is the newest addition to Horizon's CHOSOURCE platform, built from its elder cousin, CHO-K1 GS KO, by knocking out a gene in the fucosylation pathway. The CHO-K1 ADCC+ cell line helps increase antibody binding affinity to the FcgIIIa receptors present on effector cells to enhance antibody-dependent cellular cytotoxicity activity. As a consequence, the cell line should improve the potency and efficacy of therapeutic antibodies and fusion protein biotherapeutics, and potentially reduce dosage requirements and side effects for patients. The cell line can also replicate human-like post-translational modifications, significantly reducing the potential immunogenic response.
According to Horizon, use of afucosylated antibodies and fusion proteins is expanding from oncology applications to other areas, including infectious diseases and autoimmune conditions.
Domina
An automated tablet press designed with the fourth industrial revolution in mind
IMA Active Division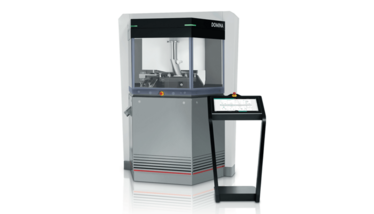 IMA claims to have channeled the benefits of its popular Prexima series into Domina, including isolation of the processing area, robust structure, and accessibility. Domina also uses Industry 4.0 technology to maximize production while minimizing errors; the system's KORTEX HMI system offers control of all the machine's functions while advanced algorithms constantly control the status of the machine and the production quality. The self-learning algorithms can quickly find the right set-up and ensure consistent tablet quality.
epiMOGRIFY
Applying epigenetics to identify optimal culture conditions
Mogrify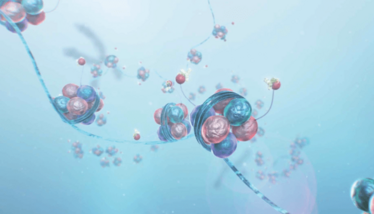 Mogrify collaborated with the Duke-National University in Singapore and Monash University in Australia to co-develop epiMOGRIFY. The technology utilizes epigenetic sequencing to identify the optimal culture conditions required to maintain cells and support reprogramming in chemically defined media. Using ChIP-Seq, epiMOGRIFY identifies the trimethylation levels of the protein histone H3K4, a known marker of cell identity genes. A unique epigenetic profile of the cell is then built in the context of other human cell types. Using a regulatory network engine, key signaling ligand-receptor pairs are identified, according to their influence. The identified ligands can then be incorporated into culture medium and matrix to improve the control and maintenance of cell identity.
epiMOGRIFY-predicted factors have been validated for the maintenance of astrocytes and cardiomyocytes in vitro in chemically defined media, and promoted their generation from neural progenitors and embryonic stem cells, respectively. According to Mogrify, epiMOGRIFY-defined conditions demonstrated an improvement in cell growth, survival and differentiation efficiency when compared to existing undefined conditions.
GenVoy-ILM T Cell Kit for mRNA
Lipid nanoparticle reagent kit that delivers RNA into human T cells
Precision NanoSystems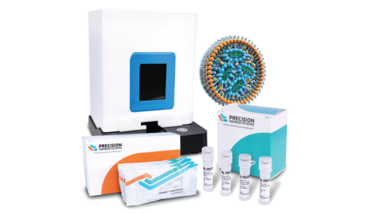 Current gene delivery methods have their challenges; for example, the non-viral electroporation method can be harsh on cells, making it difficult to generate quality cells at high yields, whereas conventional viral vector delivery methods can be expensive and cumbersome to manufacture. The GenVoy-ILM T Cell Kit for mRNA can deliver RNA into human primary T cells, while maintaining high cell viability, and can also be tuned and scaled across Precision Nanosystems' NxGen microfluidic platform from discovery to the clinic.
The kit launched with proof-of-concept datasets with therapeutic relevance, such as expressing tumor-killing receptors and introducing gene knockouts. Optimized protocols are also available that can help researchers to explore the lipid nanoparticles at the discovery stage without any specialized knowledge of the technology.
Hipersep Process M
Fast, powerful HPLC chromatography system
Novasep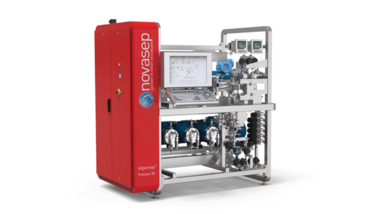 Hipersep Process M is the newest addition to the Hipersep line and is designed for the purification of peptides, oligonucleotides, insulin, and other synthetic molecules. The system can perform chromatography runs up to 100 bars and is also suitable for purification processes that require high temperatures (up to 85 °C). High temperatures are managed and maintained autonomously by a system of thermoregulation functions. The flow range can obtain 60–500 l/h, or 20–200 l/h with the "Low Flow" version.
The system is compatible with Novasep's Prochrom columns LC110 to LC450 mm, and can also be customized with modular options depending on needs. According to Novasep, this latest addition to the range features optimizations to meet the complexity challenges of new modalities, as well as cleaning requirements related to production.
HiScreen Fibro PrismA
Protein A fiber chromatography unit for rapid cycling
Cytiva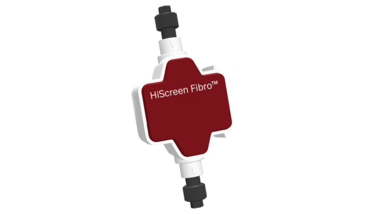 Suitable for early process development applications, HiScreen Fibro PrismA is single use, protein A fiber chromatography unit for rapid cycling chromatography purification of mAbs. Specifically, it can be used to purify mAbs and Fc-containing fragments in cycle times less than five minutes – compared to hours for standard chromatography resins. The adsorbents have a protein A cellulose fiber matrix with an open pore structure where mass transfer is governed by convective flow. This structure allows high mAb binding capacities at very short residence times by using rapid cycling chromatography. Dynamic binding capacity is around 30 mg IgG/mL matrix independent of the residence time.
The unit can be run on an ÄKTA chromatography system for real-time UV, pH, and conductivity detection.
MAM 2.0 Workflow
Suite of physical and digital tools to enable multi-attribute monitoring
Thermo Fisher Scientific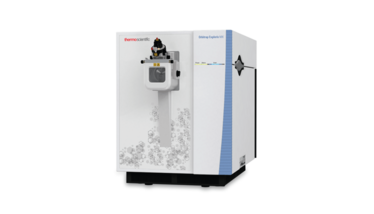 The MAM 2.0 workflow is a connected platform that helps bridge the gap between development and manufacturing by providing knowledge and data transfer that can easily be shared across departments and teams. The updated workflow includes instrumentation, software, installation, training, and ongoing support from Thermo Fisher Scientific. The company says that the platform provides site-specific insight on multiple product quality attributes and has the potential to replace multiple single-attribute assays into one information-rich assay, which should help accelerate drug development. Additionally, the MAM 2.0 workflow can be used to facilitate implementation of mass spectrometry in quality control environments.
MicroCNX Series Connectors
Sterile connector for small-volume closed processing
CPC (Colder Products Company)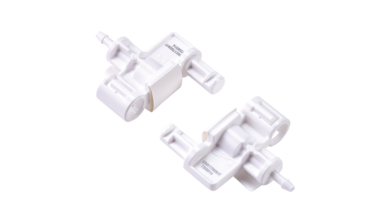 These aseptic connectors (available in sizes of 1.6 mm, 2.4 mm, and 3.2 mm) are a simple way to connect tubing in small-format assemblies. CPC says that users simply need to "pinch-click-pull" – pinch to remove the protective cover; click together the connector halves; and pull out the protective membranes. In comparison, tube welding involves more steps and a precise technique to create a successful weld. According to the company, a user can complete up to four MicroCNX connections in the time it takes to create one weld. Using aseptic connectors also eliminates the need to purchase, calibrate, validate, and maintain tube welders. The connectors can be incorporated into pre-made tubing assemblies so that operators know where to make connections.
MOBIE
High-resolution ion mobility mass spectrometry
MOBILion Systems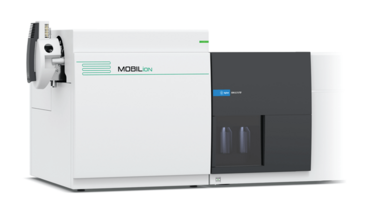 Mobie is designed to accelerate and simplify the workflows of challenging analyte classes, including peptides, proteins, lipids and glycans. The driving technology is Structures for Lossless Ion Manipulation (SLIM). SLIM was invented by Richard D Smith of the Pacific Northwest National Laboratory, and sets itself apart from other ion mobility platforms thanks to its path length of 13 meters, which enables high resolution that can separate molecules with only very minor differences to improve reliability and reproducibility in the lab. The technology also has serpentine electrode patterns on standard printed circuit boards (PCBs). Digitizing separations on PCBs allows Mobie to break linear path boundaries with virtually limitless path lengths without any ion loss.
Nuvolo Connected Workplace - Calibration
Data management system for planning, scheduling, and documenting equipment calibration
Nuvolo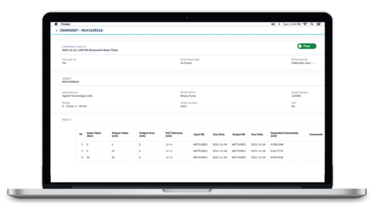 Many pharma companies still use spreadsheets or disparate systems to conduct and record equipment calibrations. Nuvolo Connected Workplace Calibration solution centralizes all information on one platform and reduces the amount of manual interventions required. The platform minimizes errors through automatic calculations so that technicians can easily see if the equipment falls within standards or needs adjustment. It also establishes quality, safety, and regulatory compliance through traceability. Details of the Reference Standard used, along with the calibration results, allow maintenance and quality teams to keep track of details such as asset and device location, manufacturer, model, serial number, asset tag, calibrated date, and calibration due date.
Nuvolo believes their solution will reduce errors and save time. As all data is saved in one place, companies can also easily access records for audits and other reporting.
Orbitrap IQ-X Tribrid Mass Spectrometer
A mass spectrometer with a range of features specialized for small molecule scientists
Thermo Fisher Scientific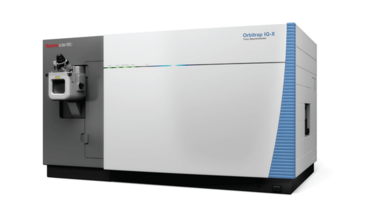 Small molecule scientists can use the Thermo Scientific Orbitrap IQ-X Tribid MS to reveal complex chemical structures for unknown compound identification and a greater understanding of small molecules. Intelligent software enables real-time library search; the local and customizable library can be used to selectively detect and characterize unknown compounds that are structurally related to known compounds. The system also features an ultraviolet photodissociation option, providing insights on the lipid double-bond localization and site specific glucuronidation, while the 1,000,000 resolution option enables fine isotope detection and improved confidence in results.
soloPURE
Closed-barrier system that provides Grade A aseptic environment for sterile manufacturing
ILC Dover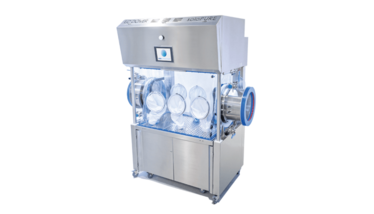 soloPURE can be used as a VHP-in-place isolator system with disposable, flexible-film walls or can be installed as a fully single-use assembly with a six-sided, bonded structure whereby all product-contacting surfaces can be disposed of after use. For sensitive products that cannot be handled inside a VHP sterilized environment, the single-use assembly can be Gamma Irradiated to ensure a sterile internal working environment.
Despite being made from flexible-film, the isolator has the same working functions as a stainless steel counterpart with a 21 CFR control system, Grade A aseptic working environment, 0.45 m/s airflow, and integration with all associated entry/exit methods commonly found in a fill-finish process. Bolt-on modules are also available that provide more capabilities, including lyophilization loading and VHP transfer.
Starmap v2.0
AI platform that predicts drug development success
Nanoform Finland Plc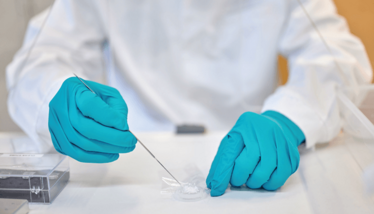 Starmap uses sparse-data AI to augment experimental results from Nanoform's CESS nanoparticle engineering process with expert knowledge to allow reliable predictions to be made about the potential success of nanoforming drug molecules. Essentially, Starmap is a digital version of the CESS technology that enables in silico experiments in large quantities. And that could allow libraries of previously unsuccessful drug molecules to be assessed for the process, opening up new possibilities for drugs previously discarded. The platform could have applicability in drug discovery and development, as well as in lifecycle management for existing marketed drugs and 505(b)(2)-like product development strategies.
Versatile LNP Production
A scalable approach for manufacturing lipid nanoparticles
Micropore Technologies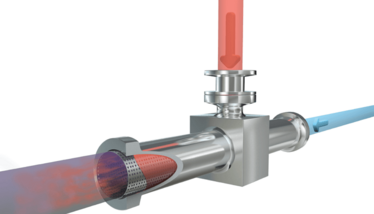 Micropore Technologies has developed what it refers to as a "Generation 2" manufacturing process for making polynucleotide lipid nanoparticles that can be used in mRNA-based vaccines and other therapeutics. The company has further developed its AXF technology into a micromixer suitable for the manufacture of LNPs loaded with mRNA. The approach results in mRNA-loaded LNPs with a very small hold-up volume and zero mRNA degradation resulting from a low operating pressure (<2 bar). In addition, there are no moving parts and users have the ability to scale from 0.2 to 200 L/h on the same unit.
Waters BioAccord System with ACQUITY Premier
High-res LC-MS system that simplifies multi-attribute monitoring
Waters Corporation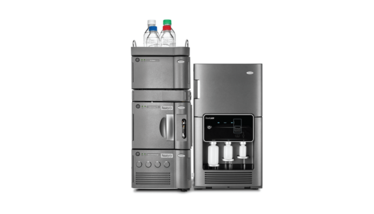 Broader LC-MS adoption by biopharma late-stage development laboratories has two barriers to entry: cost and complexity. Waters is trying to address these with the launch of the BioAccord System with Acquity Premier. The system eliminates analyte-to-metal surface interactions using Acquity Premier technology, simplifies the detection of critical quality attributes using high-quality mass spectral data, and enhances the recovery of hard-to-detect sample analytes and assay-to-assay reproducibility. When analyzing biologics, information is currency; by solving the analyte-to-metal interactions obstacle, scientists can get detailed information about samples from the very first injection. The system also automatically monitors its own performance, helping to improve productivity by maximizing system uptime and minimizing reanalysis.
Vote for your top technology now!
Receive content, products, events as well as relevant industry updates from The Medicine Maker and its sponsors.