Manufacture
Small Molecules,
Profession,
Dosage Forms,
Formulation
The Master of Small Molecule Design
Sitting Down With… Brian Henry, Vice President of Drug Product Design, Pharmaceutical Sciences department at Pfizer.
Stephanie Sutton |

This article was published in our sister publication, The Small Molecule Manufacturer, which celebrates the field of small molecule drug development and manufacturing with interviews and articles focusing on success stories, equipment, and new processing techniques.
Read more about The Small Molecule Manufacturer here.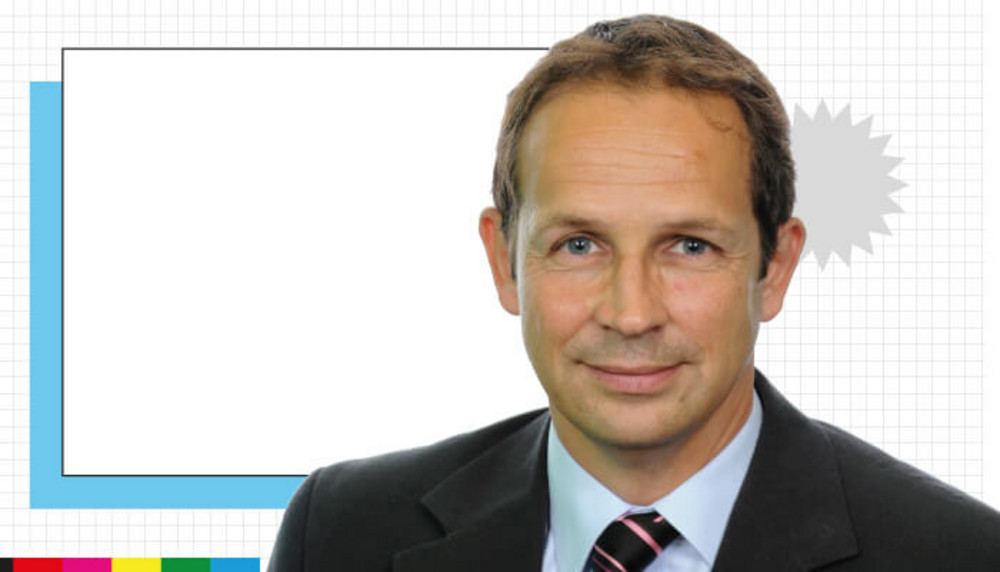 Why is the small molecule space still so exciting?
Pfizer is fortunate to be going through a very rich vein of filings, and I'd estimate that about 50 percent of our portfolio is made up of small molecules. We filed five new small molecules last year alone, which I think is exceptional and showcases how much can still be done in the small molecule world.
But certainly, drug development is becoming more difficult. There is significant chemical diversity and the molecules are becoming larger and more complex. They are harder to synthesize, formulate and manufacture on a commercial scale. As one example, we are currently working on a product where the lead time to make the API is three years. Having to make decisions three years before anyone else is ready requires a great deal of scientific knowledge – as well as nerves of steel!
And patients are waiting, so we have to move as fast as we can. If you wait for clinical trial results then you'll lengthen development times considerably, so it is important to invest early. We have a serious push in Pfizer to reduce our development timelines, wherever possible, all while still ensuring safety and high quality. A few years ago, we completed the development of an HIV medicine in seven years, which at the time was fast. More recently, we managed to file a medicine for a rare type of cancer in just four and a half years, so that is now our new target to beat. It's really exciting when you see a new medicine benefit patients in a clinical trial and you just want to develop new ways to get it to patients as quickly as possible.
Drug development can't always be fast. It depends on the therapeutic area and selecting the right patients. You tend to be able to move faster when you are making a big impact in oncology or in the rare disease space. If you want to address metabolic diseases, such as diabetes or cardiovascular conditions, you're still likely to face a long and challenging development program.
You take a patient-centric approach to drug development...
Putting patients first is at the core of everything we do at Pfizer. We've worked really hard to understand the patient's journey, and we always keep them in focus when developing new medicines. However, some older medicines aren't as patient friendly as they could be; for example, some have limitations in how they can be taken with food. In some of those cases, we must make the effort to reformulate them. Why? Because it's important for patients.
When developing medicines, you need to consider all of your patients, no matter the age.
We also have a big focus on pediatric medicines. We find that many of our oncology medicines have the potential to be applied to other cancers, including rare child cancers. Among other approaches, we have invested £5 million in a highly-specialised novel manufacturing technology, based at the Sandwich site, that will enable scientists to explore innovative ways to make medicines more palatable with flexible dosing for children. After all, if a medicine tastes bad, then parents will struggle to get their child to take it – and that can be frustrating for all concerned! When developing medicines, you need to consider all of your patients, no matter the age.
What new technologies or approaches could enhance drug development?
I think a lot more could be done in terms of making development more flexible through adaptable clinical trials design, for example. There is also the potential for using real-world evidence but, as innovators, we need to figure out what we can validate and how we can demonstrate the patient and societal benefits to regulators and payers.
I'm also interested in predictive science within pharmaceutical sciences. It's just better, faster and more efficient to design in silico first and then make and test second. Although there are quite a few predictive technologies and approaches available and in development, we could be hindered by the skills gaps the industry currently faces in this field.
In manufacturing, there is a move towards continuous manufacturing technologies for both API and drug products, which can resolve scale up challenges, development risks, and speed up medicine development more efficiently.
What exactly does your role at Pfizer involve?
There are a few different elements to my role. Firstly, I'm the Global Head of the Drug Product Design group, which designs all the tablets, capsules, creams and other products. We need to ensure we've designed the right molecule, that the product is stable and can be delivered correctly, and that the manufacturing team can make it at the right volumes. My other role is a site role at Sandwich in the UK, where I lead the Medicinal Sciences group and strive to ensure we have the right environment in terms of our collaborations and life sciences strategies.
I am fortunate in that I get to work with highly motivated and brilliant scientists from numerous different departments, including regulatory, commercial, manufacturing, chemists, biologists, and clinicians. Medicine development is only successful when those different skills and repositories come together.
What gives you most pride at the Sandwich site?
The way in which Pfizer is inspiring and helping to train the next generation of scientists gives me great pride. Not only do we have a selection of graduate and PhD training on site, but we also go out to schools with our award-winning "Science in a Box" interactive programme, which teaches children about science and the medicine development process. The concept originated in Sandwich, and has now been rolled out across the UK reaching more than 20,000 students in 2017/2018 alone.
Pfizer has been in Sandwich since the 1950s. Last year, we had a celebration on site because we've been making clinical trial supplies at the facility for 20 years. We currently have about 700 people on site – mainly doing research and development. We also have a regulatory submissions hub that handles half of the company's filings on a global basis, and a pilot chemical plant that makes our small molecule APIs for use in clinical trials around the world. For Pfizer, the Sandwich site is unique and all small molecules come to us at some point in their lives!
Enjoy our FREE content!
Log in or register to gain full unlimited access to all content on the The Medicine Maker site. It's FREE and always will be!
Login
Or register now - it's free and always will be!
You will benefit from:
Unlimited access to ALL articles
News, interviews & opinions from leading industry experts
Receive print (and PDF) copies of The Medicine Maker magazine
Register
Or Login via Social Media
By clicking on any of the above social media links, you are agreeing to our Privacy Notice.
About the Author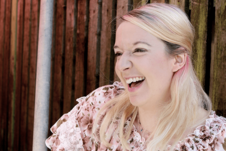 Stephanie Sutton