Manufacture
Bioprocessing - Upstream & Downstream,
Small Molecules
The Problem with Poloxamers
Poloxamer 188 has become an essential component of cell culture media, but lot-to-lot variability has been a problem for many biopharma manufacturers. By working with customers directly we're able to supply a product that can be trusted.
sponsored by MilliporeSigma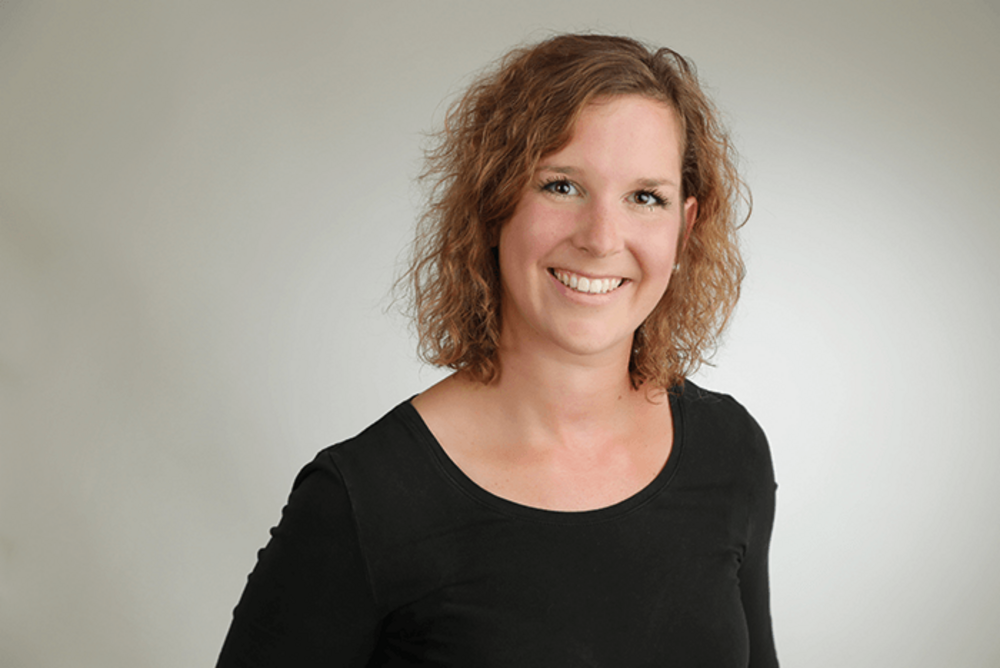 In previous articles in this series, my colleagues have discussed the importance of well-characterized raw materials, a transparent supply chain and trustworthy suppliers (1)(2)(3)(4). As an example of how a well-characterized product leads to benefits for biopharma manufacturers, I would now like to share the story behind MilliporeSigma's Poloxamer 188, which we launched in March 2017. The product is part of our Emprove® Portfolio, which centers on supporting risk assessment and aiding the development of more robust processes – part of that involves increasing supply chain transparency and offering full GMP documentation.
I have been with MilliporeSigma for almost a decade, working in various functions focused on cell culture media, including product management, strategic marketing and portfolio management. We are always closely watching the market and interacting with customers to understand their needs and devise new technologies and products that will solve biopharma challenges.
Over the years, I have been involved in many projects regarding upstream chemicals, but recently I have been very focused on Poloxamer 188, a surface-active non-ionic amphiphilic triblock copolymer composed of a central hydrophobic chain of propylene oxide flanked by two hydrophilic chains of ethylene oxide. The lengths of the polymer blocks can be altered, allowing different forms of poloxamer to be produced with varying properties. Commonly, poloxamer is used for its surfactant properties – and often employed in drug delivery as a formulation excipient. Poloxamer 188 is a form of poloxamer initially developed for the cosmetic industry to improve or change surface properties for products, such as hand cream or shower gel. As it turns out, it can also play a starring role in cell culture media.
Out with the old
Although animal serum traditionally was an important component of cell culture media, concerns around variability and infectious agents have forced the industry to seek other alternatives and to develop chemically defined cell culture media. One of the challenges was finding a non-animal derived substitute that could withstand hydrodynamic stress in the bioreactor. The industry explored various options and discovered that poloxamer 188 works very well; it increases the robustness of mammalian cells to shear from sparging, which is the strongest contributor to hydrodynamic stress in a bioreactor. This is why poloxamer 188 became a standard ingredient in the industry's cell culture processes.
Over time, however, with process intensification through increasing cell densities and productivities in fed-batch and perfusion processes, a new challenge has emerged: variability between poloxamer 188 lots started to be reported in the industry. Biopharmaceutical manufacturers began to approach MilliporeSigma, explaining that they were seeing significant variation in their processes that caused unexpected loss of cell density and viability in their manufacturing operations. One manufacturer told us they had seen a 30 percent loss in yield, which was finally identified as a result of bad lots of Poloxamer 188. You can imagine how variable manufacturing runs result in much higher manufacturing costs for companies to produce biotherapeutics.
It was very rewarding for us to have our customers open up to us about their problems, which highlights the good relationships we have built up with them over the years. We decided that it would be valuable to investigate the issue in detail – in collaboration with our customers – to learn what makes a good or bad lot of poloxamer, and whether it would be possible to develop a well-characterized product for biopharma applications that would result in more consistent quality and cell culture media performance.
In 2015, MilliporeSigma purchased Sigma Aldrich and the two cell culture teams became one. Now,it was possible to globally work on the problem together – a huge benefit as the project ultimately benefitted from different insights, approaches, and combined knowledge in chemical and biological areas.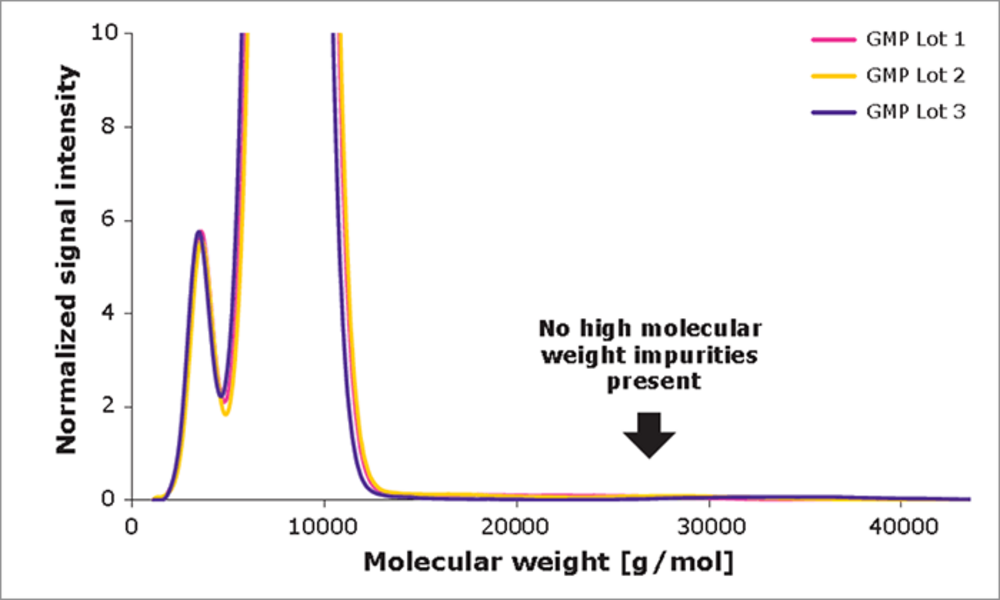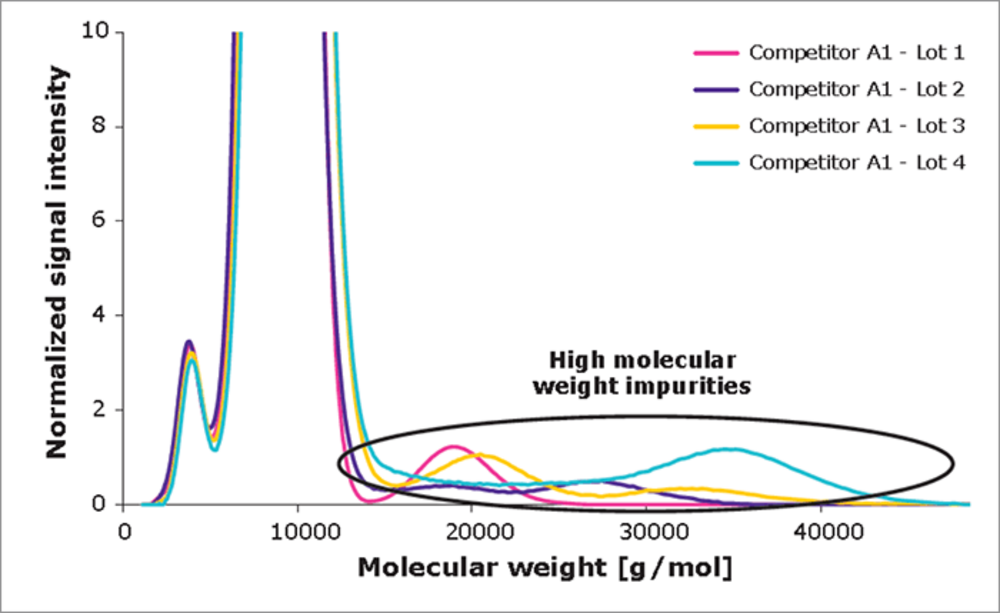 The science of variability
First of all, we had to understand why different lots of poloxamer 188 were negatively impacting biopharma processes. What was the correlation between the polymer, the material-chemical properties, and performance in cell culture media? It made sense to include our customers in our investigation, as we wanted to ensure that we tackled the issues that were important to them; we worked alongside them to exchange samples, characterizing good and bad lots of poloxamer. Over time, we compared our results to ensure we were reaching the same conclusions. We tested almost 200 different blind samples, which led to a reference library that can be used to reliably classify Poloxamer 188. Not only were we able to identify variation, but we began to understand what impact different poloxamer variability would have on cell culture media.
Ultimately, we were able to develop and validate two orthogonal biological and analytical methods for both evaluating the critical quality attributes of poloxamer 188 and identifying lot variability that may impact cell culture media. We now have a highly sensitive cell-based assay that classifies the shear protective effect and a cell test for standard product release. We also used size exclusion chromatography and liquid chromatography-mass spectrometry to identify high and low molecular weight impurities, and hydrophobic impurities, respectively, and have developed an analytical method for reliably separating good and bad lots of poloxamer 188. Since then, we have found a partner to manufacture the polymer in a specific way to ensure that it has consistent quality and cell culture functionality.
Our customers have been very excited to see a new source of poloxamer 188 on the market – particularly one that guarantees quality and performance. But perhaps what's most exciting is that our poloxamer was developed with direct insight from customers based on real-world problems. As well as benefitting from improved consistency, customers also have better security of supply. Previously, many of our customers relied on a single supplier, which can create difficulties – particularly as poloxamer 188 is such a critical component for cell culture media. A new source of poloxamer gives customers greater flexibility, and I am very proud of the robust supply chain that we have developed.
We have put a lot of effort into our quality management systems to ensure that our suppliers meet certain standards – but we also perform regular audits to make sure those high standards are adhered to. The supply chain is also very transparent; our customers know where the polymer is manufactured, where it is released, where it is filled, packed and so on. Our assay also ensures that only material with proven functionality is released and shipped to customers.
If you need further proof of our commitment to poloxamer 188 quality, we use the same product in our own cell culture media! Just like you, we are only satisfied with qualified, high-quality components when it comes to all our media products.
Nina Weis is Global Product Manager, Biopharm Materials, at MilliporeSigma.
Enjoy our FREE content!
Log in or register to gain full unlimited access to all content on the The Medicine Maker site. It's FREE!
Login
Or register now - it's free!
You will benefit from:
Unlimited access to ALL articles
News, interviews & opinions from leading industry experts
Receive print (and PDF) copies of The Medicine Maker magazine