Manufacture
COVID-19,
Small Molecules,
Supply Chain,
Digital Technologies
The Rise of the COVID-19 Scammer
The coronavirus pandemic has caused a surge in the number of counterfeit drug products available online and on social media platforms
Maryam Mahdi | | Interview

This article was published in our sister publication, The Small Molecule Manufacturer, which celebrates the field of small molecule drug development and manufacturing with interviews and articles focusing on success stories, equipment, and new processing techniques. Read more about The Small Molecule Manufacturer here https://themedicinemaker.com/manufacture/small-but-never-forgotten
---
As the COVID-19 pandemic has evolved, so too have the criminals operating websites, e-commerce platforms, and social media accounts that sell fake medicines to consumers. Preying on fear and misinformation of a much larger target "audience" has triggered a clear rise in the sale of falsified medicines and claims around treatments to cure COVID-19. We spoke to Mike Isles, Executive Director of The Alliance for Safe Online Pharmacy about the measures that should be taken to protect patients – and their data – from counterfeiters.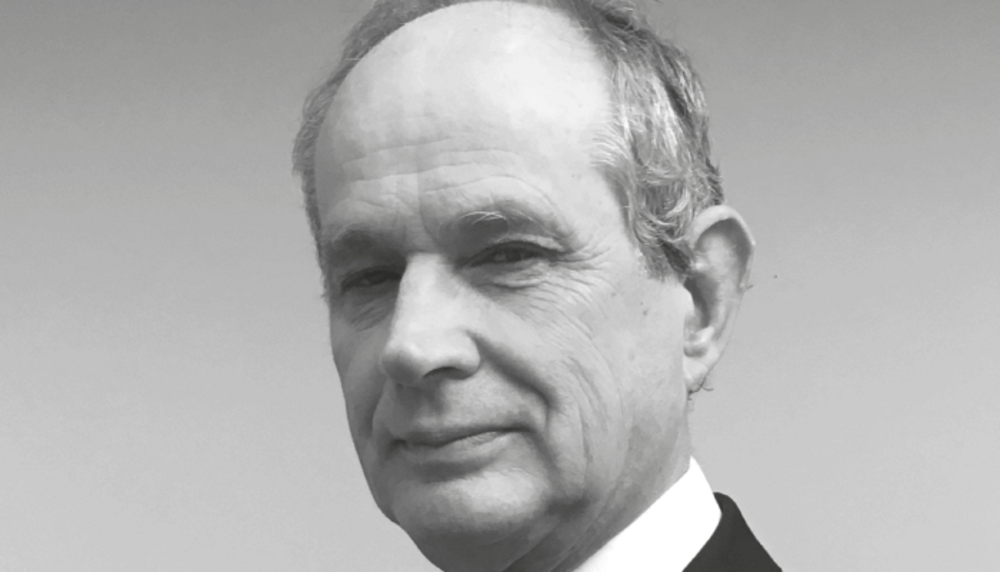 How has the COVID-19 pandemic affected the counterfeit medicine trade?
Lockdowns imposed worldwide have caused a surge in the number of people using the online environment to find medicines and other products related to the pandemic. Furthermore, pharmaceutical companies have had to adjust to managing changing supply chain demands from patients, governments, and other industry players, which has led, in some cases, to delays in access.
Criminals have adapted their activity to make the most of the crisis, as evidenced by the increased number of e-crimes reported to law enforcement authorities. For example, hundreds of thousands of domains containing COVID-related keywords have cropped up over the course of the past few months, leading patients to unlicensed online pharmacies.
The economic downturn and continued supply chain disruptions will, unfortunately, lead to further opportunistic criminal activity that could affect both patients and pharma well into the future.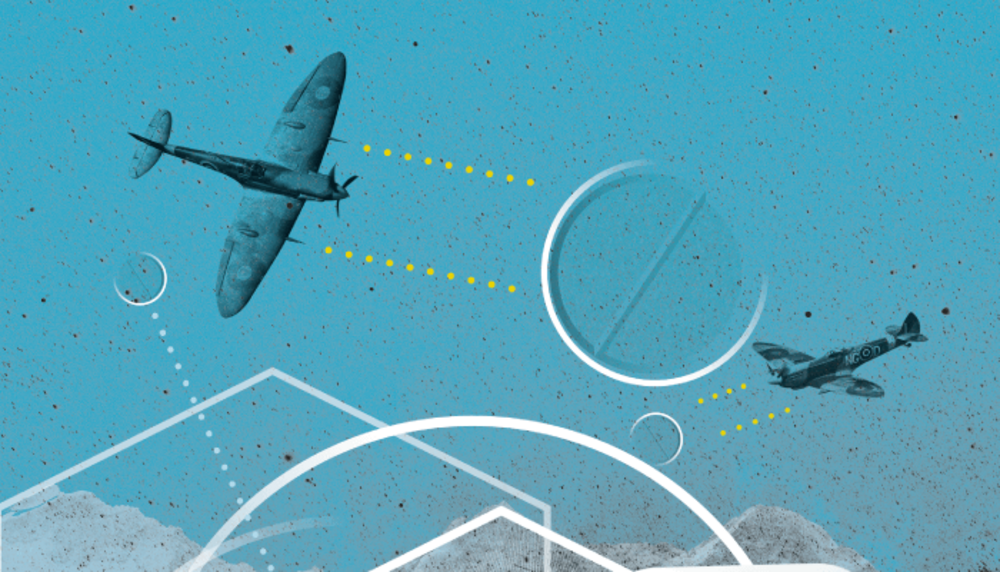 How do counterfeiters use online platforms to market and sell their products?
At any one time, there are approximately 35,000 websites selling falsified or unlicensed medicines. This, combined with the fact that people are actively looking to buy medicines claiming to cure the virus, makes it easy for criminals to lure in consumers. Sophisticated organic search algorithms are set up to promote websites when COVID-related keywords are searched for. Criminals also infiltrate social media platforms. Consumers are open to various types of fraud, malware, and phishing attempts. And being "locked down" means many people are in front of their computers with more time on their hands and so, are more vulnerable to cybercrime. The FDA has set up the operation "Quack Hack'' helping to prevent the sale of fraudulent medicine by working with online marketplaces, domain name registrars, payment processors, and social media websites to remove illegal platforms from the online ecosystem.
The USHomeland SecurityInvestigations' special agents have also opened investigations nationwide, seized millions of dollars in illicit proceeds, made multiple arrests, and shut down thousands of fraudulent websites.On June 8, 2020, the FDA and the National Telecommunications and Information Administration (NTIA, part of the Department of Commerce) launched a pilot program to reduce the availability of prescription opioids and illicit narcotics available online. The program will work with three domain name registries – Neustar, Verisign, and the Public Interest Registry – to coordinate responses to registrants that don't appropriately respond to warning letters issued for online opioid sales.
What steps can pharmaceutical companies take to protect patients?
The pharmaceutical industry is already doing a great deal to protect the patients who use their medicines. Many companies belong to the Pharmaceutical Security Institute – a non-profit trade association whose mission is to address the problem of counterfeiting. Often, in the first instance, it is pharmaceutical security that discovers counterfeit medicines or breaches in the supply chain, and who then begin gathering evidence so that the national police can follow up and make connections with other law enforcement agencies, such as Interpol and Europol. In the EU, the Falsified Medicines Directive (FMD) has ensured that all prescription packs are uniquely identifiable in all Member States, which is a significant development in itself. However, I would strongly advocate that pharmaceutical companies join in the effort to educate the public and encourage all endeavors that attempt to address the serious and growing challenge of counterfeit medicines. They should also advocate for upstream Internet governance legislation.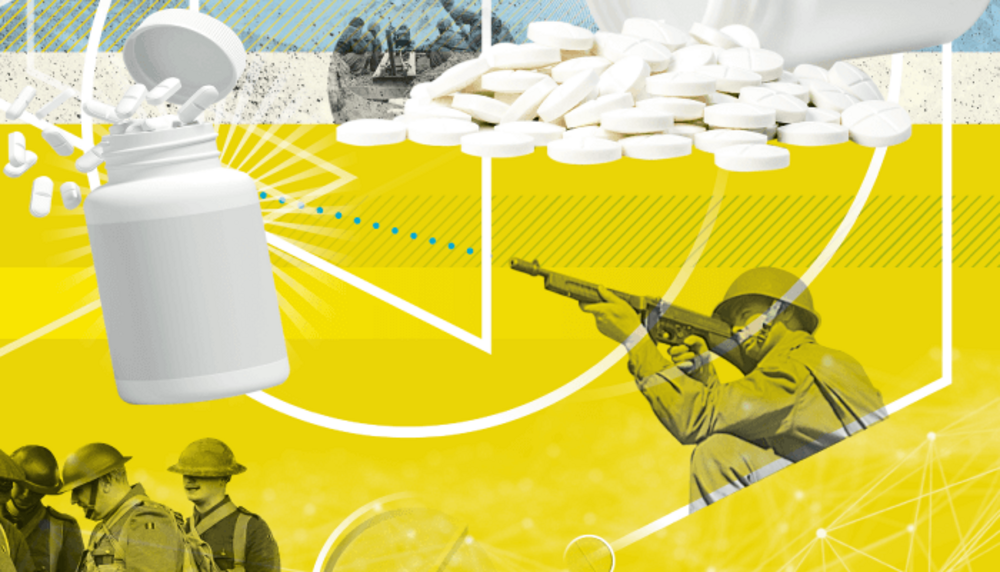 Do regulations for falsified medicines go far enough in addressing the problem?
Given the current scams around COVID-19, the answer has to be a clear no.The FMD is effective in dealing with the legitimate supply chain where there is a clear chain of custody, as a product moves from the manufacturer to the patient via the pre-wholesaler to the wholesaler (or distributor), to the pharmacist, and then to the patient (with some deviations from this due the movement of goods via parallel traders). However, it does little to address illegitimate Internet-based criminal networks. Here, order-taking and distribution are entirely Internet-based and involve both criminal and legitimate actors, such as national postal systems. While law enforcement is needed, I feel strongly that those who facilitate access to the Internet such as registries (these are the top-level domain names such .com, .eu, .co.uk) and the registrars (these are can be loosely termed as Internet service providers who have the right to sell domain names for website or email address).Other key actors that should also do more for good governance are social media companies.
What other measures can be taken?
As previously mentioned, patient education is crucial in stopping counterfeiters. After all, it is the patient/consumer that creates the demand that criminals respond to. A survey conducted by the Alliance for Safe Online Pharmacy (ASOP) EU showed that, depending on the country, between 35 and 58 percent of respondents had bought a medicine online at some point. Importantly, between 35 and 65 percent of customers were not aware that most of the websites selling medicines online were operating illegally. However, once they were informed, 96 percent of websites operating illegally were willing to change their behavior and seek out a local pharmacy or find an authentic online pharmacy. The results, though surprising, are a clear indicator of the support consumers need when navigating the online pharmaceutical environment. In my opinion, governments also need to play a more hands-on role in educational campaigns, ensuring that they are in line with the legal obligation of FMD and other serialization legislations.
One potential approach is to adopt the top-level domain name .pharmacy, which was acquired by the National Association of Boards of Pharmacy to verify the legitimacy of online pharmacies. Any person buying a medicine from a website with this internet address will be buying from a website that has passed all of the necessary regulations for the country they operate in.

In addition, and equally important, are new legal measures. ASOP EU and its partner organizations believe that any future laws must tackle the problem at the source. Put simply, those that manage and run Internet domain names should be brought to account and should make substantial attempts to ensure the safety and security of users. In other words, domain name registries and registrars need to be held accountable. The Digital Services Act in the EU will shortly replace the eCommerce Regulation that is now outdated. This piece of legislation is our best chance to put in place legislation that provides more robust Internet governance. For us at ASOP EU, it is all about going to the top of the Internet and ensuring that we stop the horse bolting -- because once it's out then we are back to downstream law enforcement measures and we know how complex it can be to apprehend criminals who operate their businesses from different parts of the globe. If such actors can be held accountable, we should begin to see a huge difference in the way the falsified medicine crisis can be handled.
Enjoy our FREE content!
Log in or register to gain full unlimited access to all content on the The Medicine Maker site. It's FREE and always will be!
Login
Or register now - it's free and always will be!
You will benefit from:
Unlimited access to ALL articles
News, interviews & opinions from leading industry experts
Receive print (and PDF) copies of The Medicine Maker magazine
Register
Or Login via Social Media
By clicking on any of the above social media links, you are agreeing to our Privacy Notice.
About the Author
Maryam Mahdi