Manufacture
Contract Manufacturing Services,
Digital Technologies,
Packaging,
Quality & Compliance,
Small Molecules,
Standards & Regulation,
Supply Chain
The Smarter, the Better
From improved supply chains to improved adherence, we explore how smart solutions can transform packaging – and the patient experience
Maryam Mahdi | | Longer Read

This article was published in our sister publication, The Small Molecule Manufacturer, which celebrates the field of small molecule drug development and manufacturing with interviews and articles focusing on success stories, equipment, and new processing techniques. Read more about The Small Molecule Manufacturer here https://themedicinemaker.com/manufacture/small-but-never-forgotten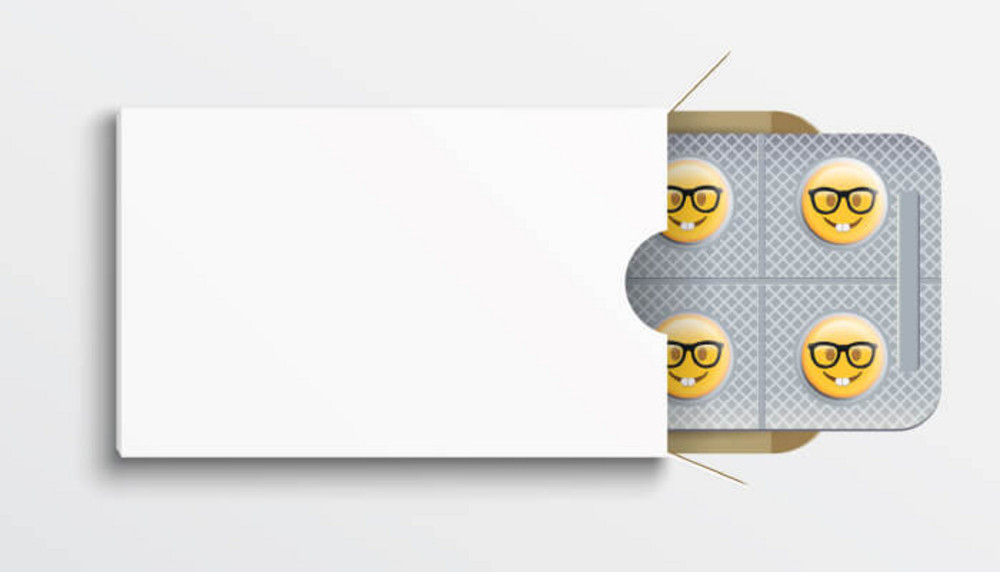 The pharmaceutical supply chain is notoriously fragmented – with repercussions for those who engage with the industry. Helping to bridge the gaps that have rendered the supply chain sluggish and vulnerable to counterfeiting: smart technologies, which offer suppliers, companies and patients the opportunity to access key data about product shelf-life, temperature, and dose frequency.
Here, we speak to five industry experts, who define smart packaging, address the challenges in bringing smart solutions to market, and predict what the future holds for this new area.
Featuring: Josh Stein, President & Cofounder, AdhereTech; Alex Cole, Senior Strategic Marketing Manager, CPI; Steve Tallant, Senior Director, Solutions Marketing Group, Systech, Mark Roemers, Chief Executive Officer, AntTail; Ward Smith, Director of Marketing & Business Development at Keystone Folding Box Co.
Intelligent Innovators
What role does your company play in pharma packaging?
Steve Tallant: Systech has been involved with pharmaceutical packaging for over 30 years. Our main focuses are serialization and compliance. We help customers turn serialized barcodes into active digital e-fingerprints. We believe that everyone, from consumers to patients to physicians, have the expectation that the things they interact with on a daily basis will have some form of digital capability.
Alex Cole: The opportunities offered by digital technologies and the internet of things offer significant benefits for patients and pharmaceutical companies, but how can this technology be applied to packaging, what are the benefits and how can the business case be fully evaluated? CPI is a UK government funded research organisation, which has the capability to design and manufacture smart and connected packaging, in volumes that will help companies apply, test and understand the benefits of these technologies. CPI has manufacturing scale equipment and expertise, which is today being used to integrate electronics into packaging products and help develop the supply chains needed to bring this novel technology to fruition.
Mark Roemers: AntTail is working to address issues that have riddled the pharmaceutical supply chain for far too long. We design, develop, and deliver products and services to monitor and track the origin and temperature of medicine in the temperature-controlled supply chain. Temperature is a key factor in ensuring the quality of a medicine and guaranteeing that regulatory standards are met. More often than not, medicines are exposed to freezing temperatures and are at risk of spoiling due to their insufficient monitoring when shipped. Through our smartphone and gateway applications, we aim to empower professionals in the supply chain by giving them the information they need to safeguard product quality so that patients receive the medicines they deserve.
Ward Smith: Keystone designs and manufactures paperboard packaging for oral solid dose prescription products, clinical trial study drugs, over-the-counter products, injectables and medical devices. We also focus on developing child-resistant and senior-friendly packaging as well as packaging solutions that promote medical adherence.
Josh Stein: AdhereTech is a provider of smart medication containers and digital support that connect patients to care, with clinically-proven results. At AdhereTech, we aim to improve the patient experience through user-centric packaging design. Our customers include many large pharmaceutical manufacturers for multiple specialty medications - and it's distributed from nearly all top specialty pharmacies.
What does smart packaging mean to you?
Alex Cole: Packaging has two functions. The first is to protect the goods inside the package, the second is to communicate information. These two functions are important all along the supply chain and the communication function can, for example, include instructions on how to handle the package (for the logistics companies) or show what's inside the package (for the consumer). Smart packaging is an extension of these traditional functions that adds extra features that are chemical, digital or electronics based, providing better protection of goods (active packaging) or enhanced communication and sensing (intelligent packaging). Smart packaging has the potential to shift packaging from a necessary cost to something that is providing added value.
Steve Tallant: Smart packaging encompasses many things, so giving it a clear-cut definition is a challenge. I think of it as "connected" packaging. This concept could mean an additive digital tag, or leveraging serialized barcodes and smartphones to create the connected package. Smart packaging transforms packaging into something much more useful for both the supply chain and for patients.
Ward Smith: For the past 50 years, the traditional pill bottle has offered no benefit in terms of prompting the patient to better adhere to their dosing regimen. Drug packaging provides a unique opportunity to provide a touchpoint to patients each time they see a product, so improving packaging design using smart or intelligent features, which can capture and communicate patient behavior to healthcare providers, should result in improved patient outcomes and help alter patterns of patient adherence for the better.
Josh Stein: A large number of patients do not take their medication as prescribed. Non-adherence is widely regarded as the biggest problem for the healthcare sector and can result in significant medical repercussions and financial consequences. This is a very complex problem with many aspects to take into account.
As Ward said, smart packaging helps support patients and improve rates of adherence. They can also improve the industry's distribution of medicines. Simply put, smart packaging is helping to seamlessly connect various aspects of the pharmaceutical industry and put the spotlight on the needs and behaviors of patients.
Mark Roemers: Smart packaging allows for a more efficient supply chain that produces less waste. It allows for data completeness, a key component in ensuring the quality of a medicine at any point in the supply chain. At each stage of a product's lifecycle, using the technologies we've developed, we are able to monitor the temperature of products shipped and stored via both internal and external shipping lanes which has benefits not only for pharma companies and their suppliers, but also patients – the end-users and recipients of these products.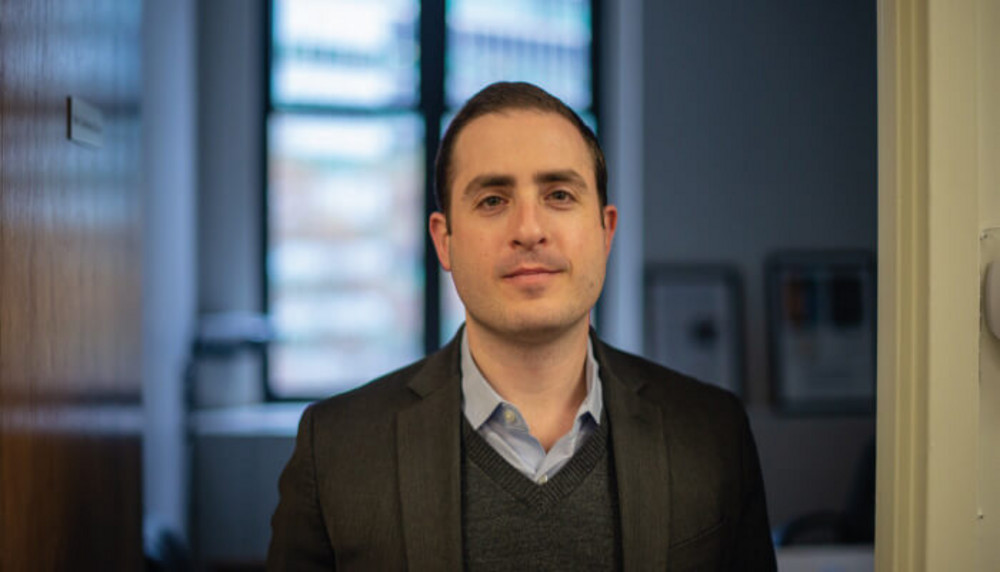 In what ways are companies benefiting from smart packaging?
Tallant: Smart packaging represents a new avenue for companies when it comes to product authentication. Despite being introduced to prevent counterfeiting, serialized barcodes are actually easily fabricated and copied. The new generation of emerging digital tools, such as e-fingerprinted barcodes, creates a closed loop of trust for the drug manufacturers and packaging suppliers. Simply put, pharma companies are benefiting because any given product can be authenticated anywhere in the supply chain. Counterfeits can be detected immediately without having to send samples back to a lab for evaluation.
Roemers: As Steve pointed out, smart packaging allows for data completeness, and therefore a more transparent supply chain. The pharmaceutical supply chain has gained a reputation for being long and fragmented, making it vulnerable to counterfeiting - as well as issues like temperature variation. What use is a spoiled or fake medicine to a patient?
With smart technologies, like our Bluetooth sensors, it is now possible to combine data relevant to different stakeholders within the supply chain to ensure the quality of products by logging temperatures and alerting the relevant parties if changes happen so that corrective measures can be implemented.
Smith: In my view, smart packaging can also enhance phase I and II clinical trials by giving pharma companies access to accurate patient data through monitoring devices. And that means the industry can move away from relying on self-reported dosing histories, which have been shown time and again to be a source of inaccuracy in trials. Patients have to rely on memory when filling out diaries with dosage history, but emerging technologies can remind patients when each dose was taken and prompt them to take missed doses before too much time has elapsed.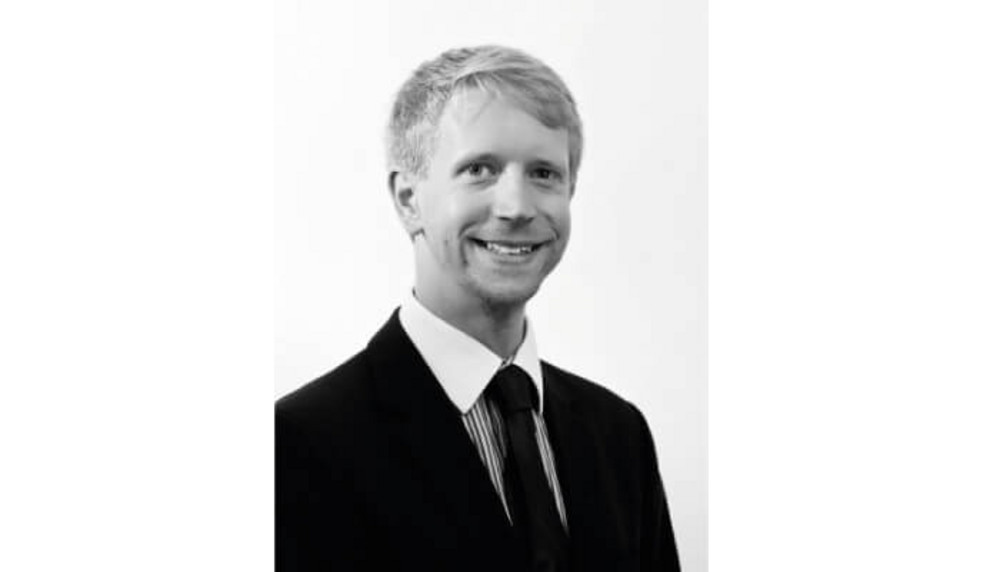 And how do patients benefit?
Cole: Smart pill packs, smart bottles and other related technologies can support higher adherence levels. My mother is an example of a patient who has had difficulty in using conventional packaging. She recently had a stroke and lost some of her eyesight. When she left hospital, she was given three packs of pills and verbal instructions -- "take one of these in the morning, this one at lunchtime and this one in the evening. The instructions are written on the packs".
When she left the hospital, she asked me, "when do I take these?". I had to then write in really big letters on each of the packets when each should be taken. Then I helped her program reminders in her phone to alert her when it was time to take the medicine and which one. Imagine a smart packaging system that does all this for you; it knows when a medicine has been taken out of the pack and reminds you if you haven't taken it. It can also connect with verbal instructions or patient information leaflets to help the patient understand what they are taking – which is significant when you have a patient with poor eyesight.
There are other elements of smart packaging that can help patients too. For example, when you first start using an inhaler, it's hard to learn how to breathe in the medicine correctly. If you have a smart device that is either the actual inhaler or a training device, it can tell you if you're taking it correctly or train you to do so.
Tallant: Smart packaging ensures that patients are consuming legitimate medicines for their conditions and once connected, as Alex pointed out, they can also discover additional materials the manufacturer deems important to provide, receive notifications, and feel more supported in their medical adherence.
By enabling engagement and information dissemination, better relationships are created between patients and the products they use – and that definitely helps create a more positive perception of the pharmaceutical industry.
Roemers: Sensor technologies can also give pharmacists and other healthcare providers information about the ways medicines are stored in patients' homes. We call this "last mile monitoring." For example, when patients pick up their medications from pharmacies, they can receive them in sealed bags that have our sensors in them. Information about storage conditions is then fed back to us via gateways (similar to routers) or smartphones. Upon completion of their course of medication, patients can receive automatic evaluation detailing their compliance, the quality of their medication and whether storage conditions were adequate.
Smith: The adoption of smart packaging with commercial Rx products would definitely help improve the public perception of the pharma industry and offer the best chance for patients to dose properly with medication in an ongoing way. Patients would likely better understand the links between drug adherence, the regimen's efficacy, and their overall health. And it would become all the more obvious that drug manufacturers have their health interests at heart.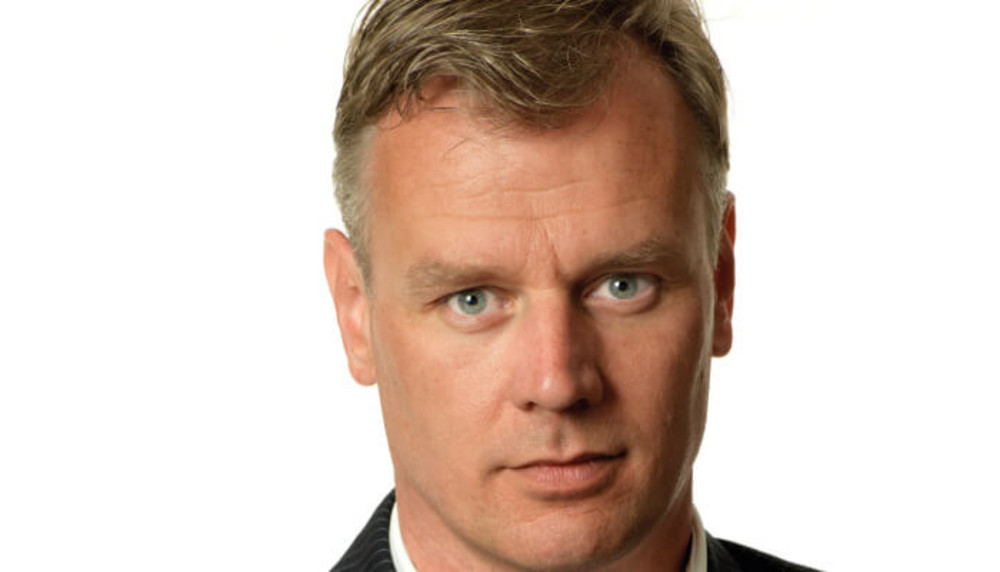 What types of medicine benefit most from smart packaging?
Tallant: All medicines will ultimately benefit. But the immediate targets are high-value medicines, as well as highly diverted and counterfeited drugs like opioids. Medicines destined for non-serialized markets will be another important target for the industry too. In the developing world, the WHO has stated that, in some markets, over 50 percent of the drugs can be counterfeit. Allowing end-users to leverage a smart package for authenticity detection would help save lives.
Cole: I think it depends on the function of the smart packaging. If the function is to improve adherence, then all medications stand to gain. But because developing novel packing solutions comes at a cost to companies, the added value must be measurable; it could be the value to the pharma company from patients refilling their prescriptions more often, or perhaps the value to patients, who have better clinical outcomes due to taking medicines correctly. From a patient point of view, it can be hard for them to see the benefit of prophylactic medicines, such as some inhalers, so smart packaging that offers support and reminders in accordance with the doctors' instructions can give long-term benefits to patients.
If the function is environmental monitoring, then temperature or environmentally sensitive medications will be perfect candidates. Notably, cold chain medicines account for 75 percent of biologics, and between 10 and 15 percent of small molecules. Using smart packaging for environmental monitoring can reduce supply chain losses, and can be performed down to the granularity of individual bottles, vials or boxes of medication. The data can be used to understand if medicines have remained within the correct environment throughout the supply chain and to learn where supply chain losses are happening.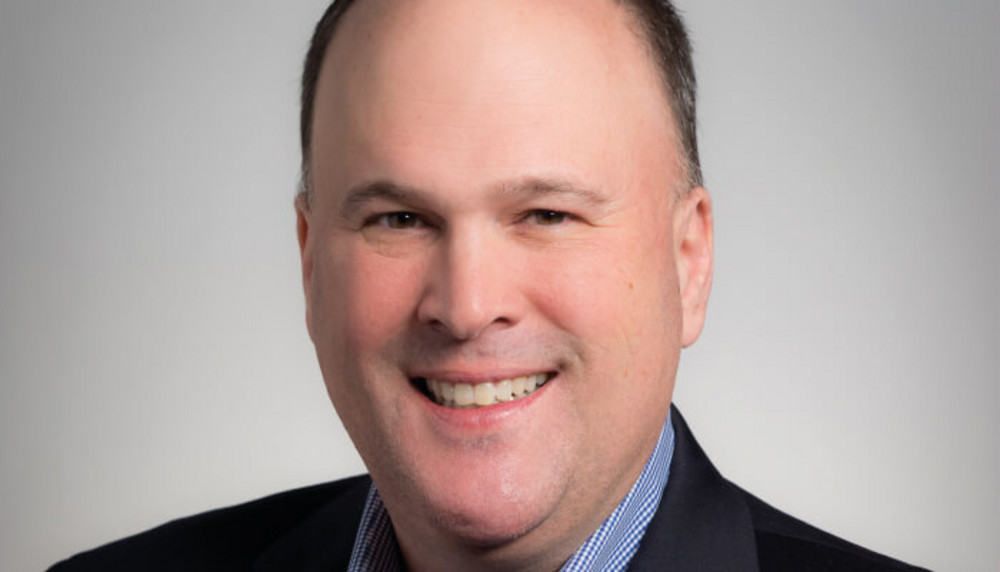 What are the regulatory challenges for introducing smart packaging?
Stein: From concept to completion, there are multiple regulatory challenges for smart packaging R&D. The laws are stringent (with good reason!), but ensuring that a product meets the requirements of federal regulators, pharmacopeia and medical packaging laws, state laws, and the requirements of both pharma and pharmacies - makes for an extremely complex environment. Companies also have to consider the laws of international markets if they are aiming to introduce their smart packaging solutions to overseas companies.
Cole: For some types of smart packaging there aren't any international standards. We don't have any official guidelines for smart labelling solutions for track and trace, for example; however, as the technology is relatively new, there is work underway to develop those standards. We need a large-scale demonstration of smart packaging to develop case studies that show its value.
Tallant: As an industry, we embrace regulations because they provide the backbone for product protection. Despite being a new concept, smart packaging should not impact compliance or the ability to meet regulations. But a major issue for smart packaging manufacturers is the fact that the manufacturing process is subject to validation, meaning that all processes are documented and consistent. Modifying packaging into smart packaging typically requires re-validation of the line and the process – something manufacturers try to limit. And so that's a barrier to adoption for most smart packaging technologies.
Roemers: Although the industry already has guidelines like GAMP5 (a guideline published by the International Society for Pharmaceutical Engineering) to achieve compliance with computerized systems, the risk of human error and cost pressures are always present, which compromise the integrity of the supply chain and the quality of medicines. The supply chain is also vulnerable to temperature variation (which has the potential to result in spoiled products) and counterfeiting due to its long and fragmented nature.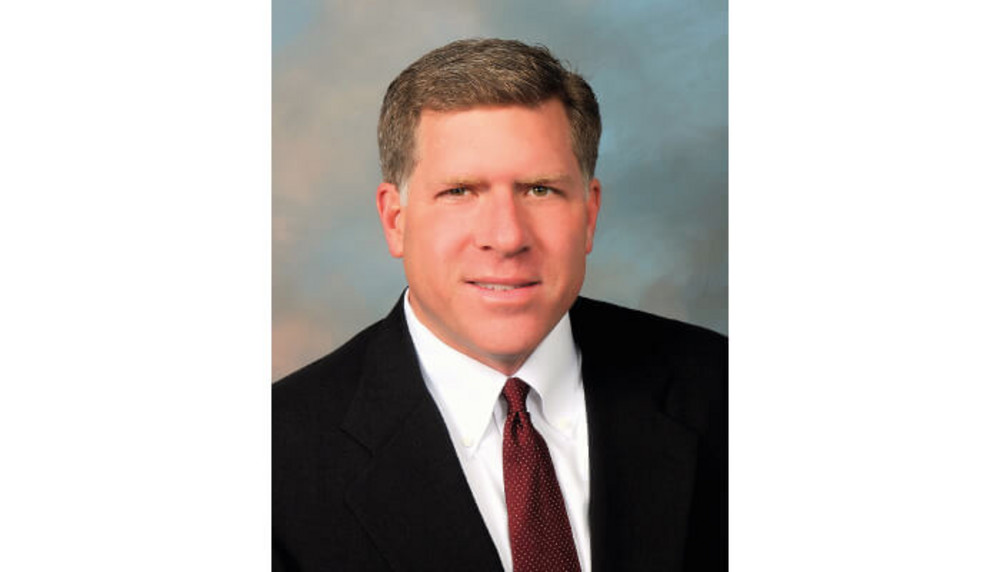 How have patients and healthcare practitioners reacted to currently available smart packaging solutions?
Cole: Some smart packaging solutions are in use in phase I clinical trials and are showing benefits. However, in the commercial supply of medicines, we don't see much in the way of these products penetrating the market. I would assume that healthcare professionals would be positive about innovations that improve adherence; however, from discussions, they may struggle to work with innovations that feed information back to them. For example, if a smart pill pack indicates that a patient is not taking their medicine and this information is relayed to the doctor, does the doctor have a duty of care to act on this information? Also, do clinicians have time to be monitoring patients that are using novel technologies? This area requires research and large-scale demonstration projects.
Tallant: Today, the masses have an increasing expectation for connected "everything" – and it applies to prescription medications, where practitioners and patients are looking for smarter packaging. As this area of industry continues to grow, there will be more opportunities for smartphone engagement and information dissemination.
Smith: Steve is right, patients and healthcare practitioners alike rely on smart and connected devices every day. Who doesn't own a smartphone? And we've seen a proliferation of associated smart devices – you can now perform an ECG on your wristwatch... The idea that a package can monitor and help with adherence is an extension of what patients already use – and I think it will be warmly welcomed.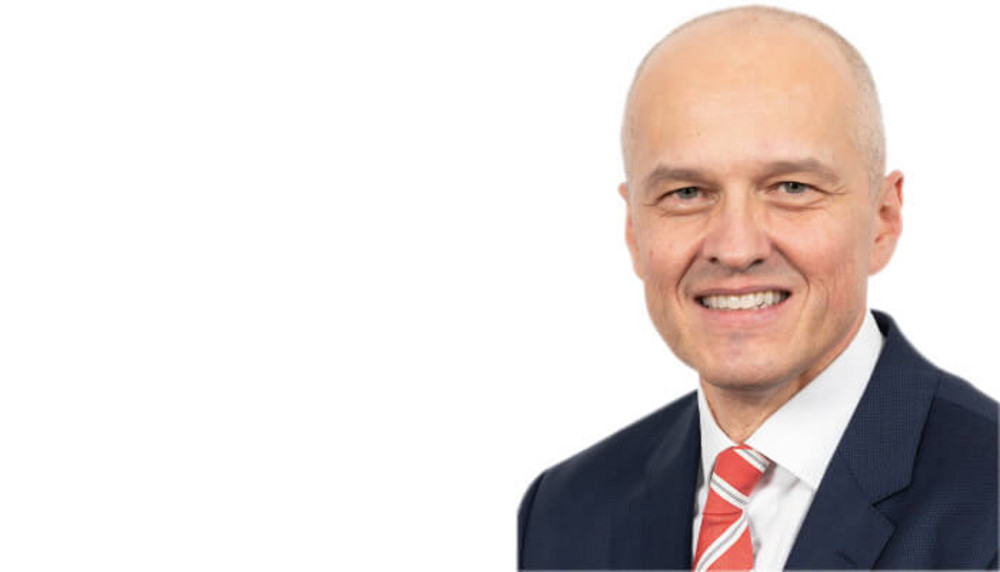 What will encourage more companies to adopt smart packaging?
Smith: The fact of the matter is that a healthier patient is less likely to need costly hospitalization. We all understand that adherence is a major contributing factor to a patient's health, so when presented with options that can help improve patient outcomes, shouldn't the industry want to embrace them wholeheartedly?
At this point, however, prescription insurance providers will not cover any incremental cost that comes with the use of smart packaging. As a result, drug manufactures are reluctant to use this technology in commercial Rx products, particularly in the USA.
Tallant: The adoption of smart packaging options has been slow, but there is definitely a growing interest. A greater awareness of what they can offer in terms of leveraging serialization is now needed. As more companies begin to realize the benefits of using 2D barcodes to create connected smart packaging features, we should begin to see the transformation of pharmaceutical supply chains.
Cole: Pharma are engaging with simple smart packaging concepts, such as printed codes, due to the legal requirements to serialize in Europe and in the USA. But pharma is also very positive about adopting more complex smart packaging concepts, including RDFD, NFC or flexible electronics. Questions that arise include: how will this fit in with our current manufacturing lines? What value do such innovations deliver? Pilot and industrial scale manufacture and demonstration projects, the type that CPI has the capability to be involved in, will be crucial in showing the value of smart products and will help in the development of manufacturing processes that could be adopted by pharma and their suppliers.
Stein: It's understandable that healthcare companies are adopting smart packaging at different rates. Enabling technology solutions in healthcare is very different than most other industries because human lives are involved. With that said, we're working with many pharma companies who are eager to embrace what smart packaging has to offer; from our point of view there is a strong rate of adoption, which is constantly growing.
What does the future hold for smart packaging?
Cole: As the sensors and batteries we use become smaller and more integrated, smart packaging will become seamless and embedded in pill packs, bottles, and other types of packaging. I hope to see them become the norm, helping to support patients to take their medications and adding value to the digital ecosystem.
Tallant: I believe that ideal pharma packaging already exists within the serialized regulatory framework. Adding the ability to transform a package into a smart package, by leveraging the existing serialized barcode, makes this possible today. As more and more pharmaceuticals take advantage of this possibility, adoption will rise, and patients and practitioners will take advantage of what more digitized packaging has to offer.
Roemers: As more businesses begin to embrace what smart packaging solutions have to offer, we should begin to see a future where hassle-free operations can be realized. The industry is already trialling a variety of digital solutions and slowly beginning to see the value in them. When a company can monitor every shipment box it owns because of automatic data collection through gateways or smartphones, or eliminate human interaction in data collection (resulting in improved accuracy), they are bound to see how attractive smart packaging can be.
Stein: When people look at smart packaging, they may incorrectly assume that all types of smart packaging are the same, but they are not. Think of something as simple as a mobile phone; the capabilities of a flip phone for sending emails and helping its user navigate through a city pale in comparison to a smartphone's – if they are able to do so at all.
The key to making a device really powerful is the backend data analysis engine which powers any smart packaging solution. Looking forward, new iterations of products and software will be released to continuously enhance the overall experience for patients and HCPs – which will continue to drive powerful evidence-backed results.
Enhancing Adherence
By Stefan Wiedemann, Senior Director of Strategic Marketing and Business Development at Schreiner MediPharm, a business unit of Schreiner Group.
Medication non-compliance is a growing concern in the healthcare sector. Various studies examining this issue in recent years have confirmed the following problem: if the majority of research outcomes are correct, and more than 50 percent of patients do not take their medications as prescribed (1), the economic and personal costs of inadequate patient adherence are enormous. In the US alone, the costs of medical non-compliance for the healthcare sector are estimated to range between $100 billion and $290 billion annually (2). Furthermore, approximately 125,000 deaths and more than 10 percent of hospitalizations per year in the US are directly linked to non-adherence (3). The obvious adverse effects on public and private healthcare systems, therefore, directly and adversely impact on the profitability of pharmaceutical manufacturers.
A variety of different technologies can be used to track medical adherence. eDiaries, apps which document patient behavior or make use of integrated camera and video detection to help capture the medicine intake, have been available on the market for some time. Advanced technologies, such as special sensor pads that detect the intake of edible micro-ingredients, are also in development and underline the importance of smart technologies as enablers for the collection of adherence data. The megatrend towards digitization is also a key driving force behind smart packaging, combining printed electronics and hardware components for diverse applications and types of packaging, such as blisters, multi-dose wallets, trays, boxes, plastic bottles, pens and syringes. State-of-the-art smart blister wallets, from a usability point of view, are designed so that patients do not necessarily recognize the smart features they possess. For instance, they are equipped with printed and hidden conductive lines connected to small electronic units with their own power supplies that receive signals when conductive circuits are interrupted. If these circuits are flexible and robust, they can easily be customized to pharmaceutical product packaging. The printed circuits do not increase the push-through force on the cavity level, which offers patients a familiar tactile experience. Whenever a pill, vial or syringe is removed from its packaging, the corresponding compliance data (for example, whether the medication was taken at the right time and in the correct quantity) is generated and stored automatically in the integrated circuit. Existing blister designs and the number of cavities can be adapted, which guarantees a tight sealing process with few adjustments to existing production equipment.
Bottles can also be equipped with smart technology. In addition to bottle caps that recognize the date and time when a patient opens a vial, modular smart necks can be attached to bottles after the filling process. Customizable to various bottle sizes and shapes, these smart electronics can detect every instance of pill removal. They also track if and when a pill is put back – in case it has accidentally dropped out of the bottle – allowing for permanent monitoring of the actual number of remaining pills. This could also provide a link to automated re-ordering processes.
Enjoy our FREE content!
Log in or register to gain full unlimited access to all content on the The Medicine Maker site. It's FREE and always will be!
Login
Or register now - it's free and always will be!
You will benefit from:
Unlimited access to ALL articles
News, interviews & opinions from leading industry experts
Receive print (and PDF) copies of The Medicine Maker magazine
Register
Or Login via Social Media
By clicking on any of the above social media links, you are agreeing to our Privacy Notice.
Capgemini Consulting, "Estimated Annual Pharmaceutical Revenue Loss Due to Medication Non-Adherence." 2012. Available at: http://bit.ly/2SzHWiK
NEHI, "Thinking outside the pillbox: A system-wide approach to improving patient medication adherence for chronic disease." 2019. Available at:http://bit.ly/2wlZYMJ
NCPIe, "Accelerating progress in prescription medicine adherence: The Adherence Action" 2013. Available at: http://bit.ly/2HvD2Ns
About the Author
Maryam Mahdi