Manufacture
Bioprocessing - Upstream & Downstream,
Digital Technologies,
Process Control,
Technology and Equipment,
Trends & Forecasts
The Time is Now for Digitally Simplified Bioprocessing
Bringing digital tools and data analytics together will improve success rates in bioprocess operations
John Moore | | Opinion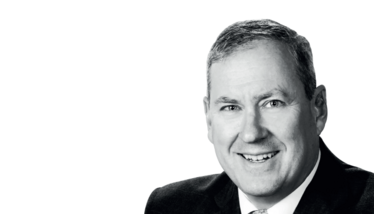 Real-time patient data and analytics are increasingly available thanks to wireless sensors, wearables, and online apps. For example, patients can now detect atrial fibrillation episodes using a personal mobile device that provides an FDA-cleared six-lead electrocardiogram. Why can't this type of advanced technology also be integrated into the biomanufacturing lifecycle – from lab and animal testing to patient trials – to improve success rates for new product development?
New biopharmaceutical product development success rates are extremely low – only 11.7 percent on average, 3.5 percent as a worst case, and 29.8 percent in the best case, with an estimated total cost of US$780 million for the average scenario (1). These costs balloon up to nearly $2.5 billion for the low success rate scenario – so even a modest increase in success can have a profound financial impact on manufacturers and patients.
Enter digitally simplified bioprocessing. Digital tools such as smart sensors that monitor critical process parameters including pH, dissolved oxygen, glucose, and critical quality attributes (such as impurities) generate large data sets that someone – often an entire team – needs to parse. Digital tools coupled with sophisticated machine learning platforms can trawl through that data, simplify bioprocessing, and provide manufacturers with actionable insights. In my view, digitally simplified bioprocessing is the key we need to unlock the black box of biomanufacturing, identify trends, and tie early culture data to patient outcomes.
Predictive analytics platforms could connect data and therapeutic outcomes across the biomanufacturing spectrum (including early-stage laboratory research, scaleup, animal testing, clinical trials, and post-market surveillance). These algorithms would recognize significant patterns and predict therapeutic safety and effectiveness. Algorithm prediction accuracies don't have to be perfect to move the success rate needle and accuracies would continuously improve as large data sets became available. Ultimately, we'd see higher new product development success rates, shorter times to market, and reduced costs. This is the power of digitally simplified bioprocessing.
Machine learning in bioprocessing is not a novel concept. However, current artificial intelligence applications are highly targeted and compartmentalized. Successful applications include digital twins of sections of the bioprocess, development of virtual process control strategies, microbial strain engineering, protein engineering, cell imaging, particle monitoring, and early drug formulation, and screening. The adoption and implementation of artificial intelligence and machine learning remains low for several reasons: lack of internal expertise, inadequate data sets, data privacy and integrity, lack of automation, cost, and regulatory hurdles. But there are huge benefits to persevering and overcoming these hurdles. By combining data obtained via smart sensors from early research and development to preclinical results and patient outcomes, these algorithms can offer manufacturers actionable insights for decision-making and even ultimately automate decision-making through deep learning. Though the latter scenario may be further out on the horizon, the former is well within reach with today's technologies…
Biological therapies are here to stay – and manufacturing challenges are not going away. Digital tools coupled with powerful software platforms will empower scientists and engineers to bring better-quality products to patients faster and at lower costs.
---
Leverage Proven Technology to Speed Path to FIH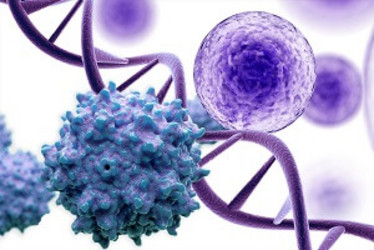 GPEx® Lightning is a fast, flexible way to shorten the path to production of phase 1 material. During this talk, we share the latest data leveraging GPEx® Lightning to generate highly stable, highly productive cell pools.
---
Receive content, products, events as well as relevant industry updates from The Medicine Maker and its sponsors.
S Farid et al., "Benchmarking biopharmaceutical process development and manufacturing cost contributions to R&D." MAbs, 12, 1 (2020). doi: 10.1080/19420862.2020.1754999