Manufacture
Technology and Equipment,
Small Molecules,
Bioprocessing - Single Use Systems
The Transformation to Excellence
How a customer focused mission to boost single-use assembly product quality and supply security led to the Mobius® MyWay Program and a manufacturing site transformation.
sponsored by MilliporeSigma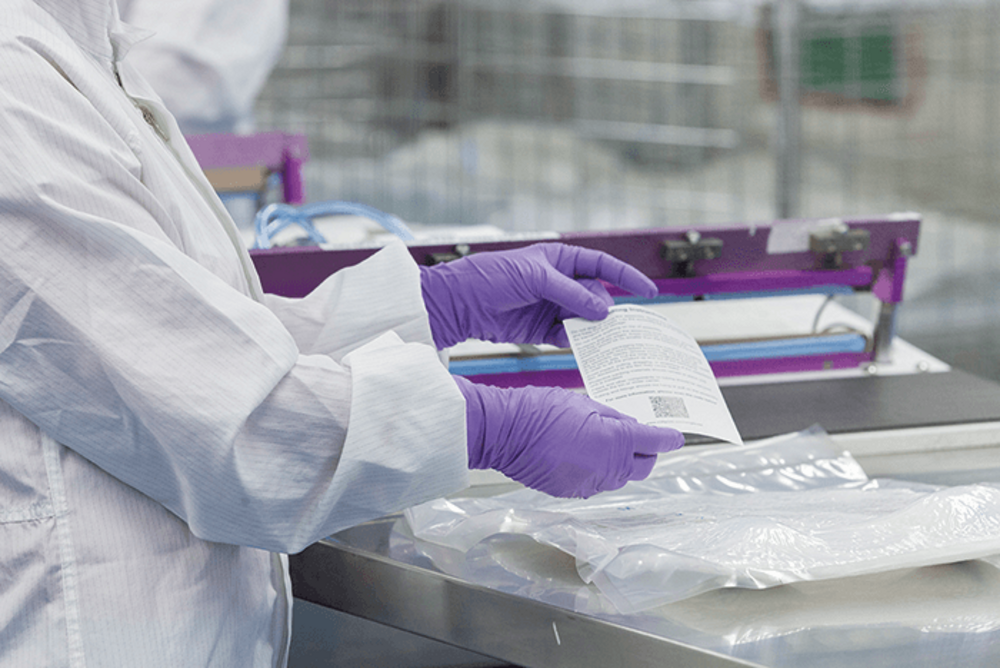 Back in 2016, MilliporeSigma began a multi-phase program to prepare themselves – and their customers – for a high quality, scalable and secure single-use future.
Phase 1 of the "Mobius® Transformation" was underpinned by the launch of the Mobius® MyWay Program – a segmentation of MilliporeSigma's single-use portfolio into three product offerings: Mobius® Stock, Mobius® Select, and Mobius® Choice. The aim? To reduce custom assembly lead times and enhance supply security (1). Behind the scenes, however, other high-impact transformations also had to occur to execute the mission, including reorganization of all departments to support a 24/7 schedule, Lean Six Sigma training for employees, and expansion of the company's Danvers, Massachusetts site – ultimately, leading to its new status as a single-use Center of Excellence.
Phase 1 was completed in early 2017, but Phase 2 – ensuring continuous improvement and further enhancing supply security – is an on-going journey.
We spoke with Pascal Perrotey, Head of Operations at the Danvers site, and William (Bill) Faria, Production Manager, to discuss the single-use market, as well as the Mobius® transformation – and what both mean for single-use customers.
The exciting challenge of a double-digit growth market
Single-use technology represents an exciting and rapidly growing market, as Perrotey notes, "Ten years ago, single-use accounted for 15 percent of the market, but today it's 30–35 percent – and in ten years' time? It's likely to be more like 75 percent." Although growth is positive and invariably welcomed by most, it also brings challenges when it comes to scaling up production to meet increasing demand. MilliporeSigma recognized the potential capacity challenge early on – and proactively formulated a transformation plan. "We recognized that it's not just about solving a short-term problem in capacity, but also about preparing for continued growth into the future," says Perrotey.
However, capacity isn't the only challenge. "End users also want their products faster," says Faria. "Quality expectations are also changing. How do you get more out the door, faster and with higher quality than before? How do you meet customer needs and requirements when the bar is continuously being raised?"
The answer lies in a different approach – and a new way of looking at the challenge – in other words, a transformation.
The past, present and future of Danvers
The heart of the Danvers site is split into two main parts: single-use bag manufacture and final assembly, where the appropriate components are connected. "It sounds straightforward, but the reality is there are many different designs, varying in complexity, which forces us to be very flexible in production," says Faria. "It also means that there are plenty of opportunities to streamline processes and focus on 'right-first-time' production to achieve the highest quality. Reliable delivery and best-in-class quality were two of the key drivers of transformation at the Danvers site – and ultimately enabled us to become a Center of Excellence."
"Phase 1 of the transformation identified nine work-streams to address critical growth enablers, which fed into five overall objectives," says Faria (see Box: How does transformation occur? Phase 1 in action). "I think it's fair to say that it was an ambitious program! But it actually boiled down to three main themes: people, processes and infrastructure." Faria notes that getting the "people" aspect right was absolutely critical – and it involved a complete re-organization of workflows and personnel, from the shop floor to design, engineering, and quality assurance.
There was also a cultural shift. "We wanted the whole team to play offense rather than defense! We wanted a more proactive attitude to finding solutions. We wanted people to think about what we could do, rather than should do, and to take big swings and make huge changes for the better," says Faria. "People were really motivated not only by knowing that they were improving processes and products for the benefit of our customers, but also that they were creating a better place to work."
The process – and the people it seems – are the product, which is what makes the new Center of Excellence the perfect partner for the Mobius® MyWay Program philosophy. "Now, we can offer greater quality with more automation, improved process control (and so less variability), and a highly engaged workforce with a defect-free product mindset," says Perrotey. "We have improved supply security with fast and reliable on time delivery, higher capacity and a highly flexible production model."
Given customers are integral to the ongoing mission, they also have an essential role to play. "It's great when customers come to visit, because we're able to have interesting discussions about real-world needs, which leads to the opportunity to collaborate and further improve," says Faria.
Adds Perrotey: "As the market continues to evolve, it's important for us to continue to learn from our customers; likewise, they can also learn from us – it's this kind of collaborative relationship that really enables successful transformation, not just for us, but the whole industry."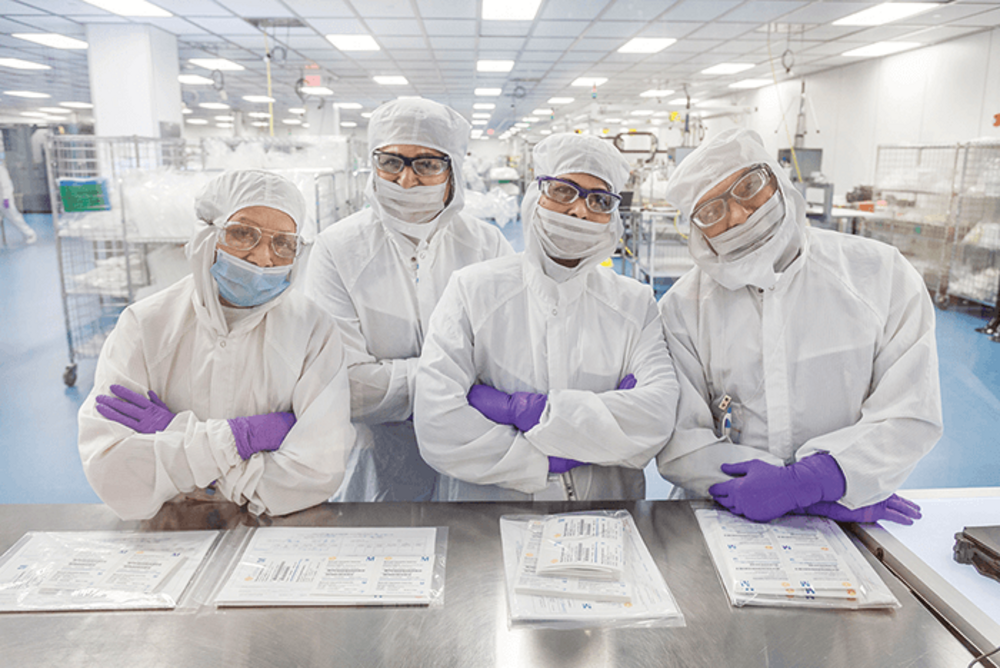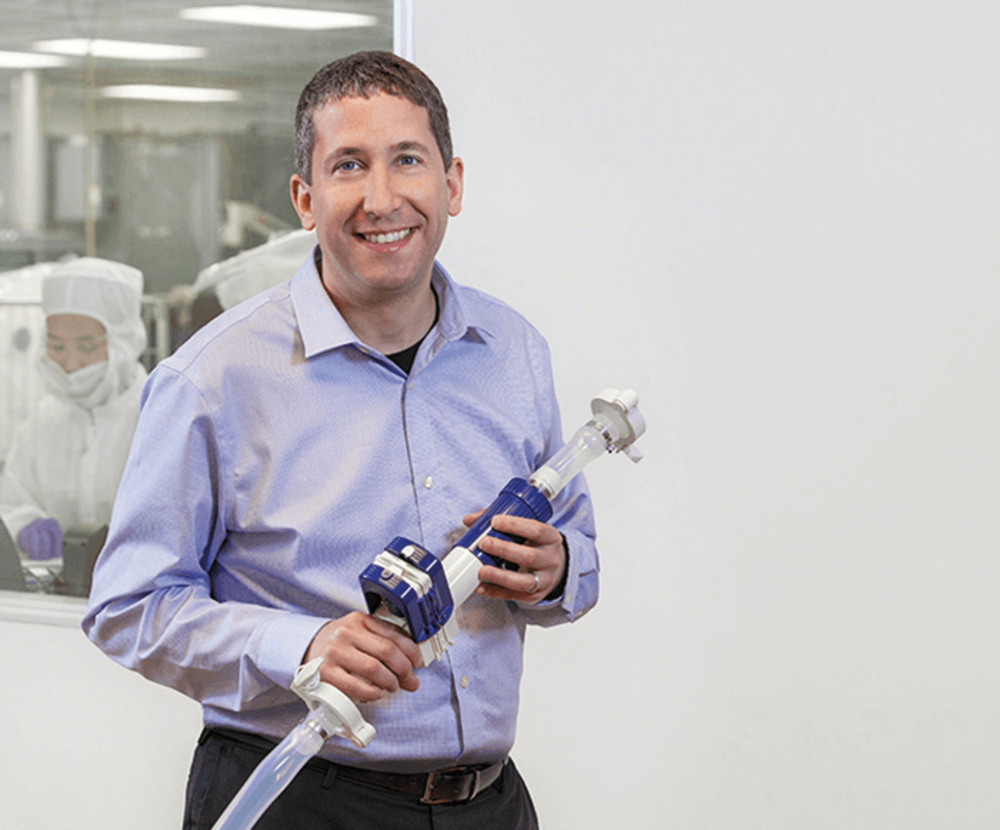 How does transformation occur? Phase 1 in action
For MilliporeSigma, "transformation" isn't just a word – it represents a well-defined and multifaceted approach that, in its initial phase, addressed nine work-streams across five areas.
Nine work-streams:
Design and staffing
Performance culture
Output optimization
Prototype lead-time reduction
Segmentation and portfolio
Supply chain alignment
Danvers expansion
Capacity expansion
Proactive quality
Five overall objectives achieved:
Capacity Expansion Implemented a 24/7-shift model to increase production capacity and output, expanded clean rooms, additional automated lines and ancillary facility requirements to support extra output.
Prototyping Capabilities Reduce prototype lead times and enhanced supply security by 50 to 75 percent with dedicated prototyping resources, including facilities and team.
Portfolio Optimization Segmented single-use portfolio into three distinct product offerings – Mobius® Stock, Mobius® Select, and Mobius® Choice – to drive improved custom assembly lead times. Notably, custom assembly lead-time for Mobius® Select is now only 6 weeks.
Supply Chain Improvements Streamlined warehousing with a new 35,000 square-foot raw material warehouse, reducing the risk of component shortages and improving supply security.
Quality Enhancements Instilled a proactive quality culture, with "right-first-time" performance, to boost product quality.
The result
The big question: have people noticed the transformation? "Customers, and members from other sites, who haven't visited us for a while say it's a completely different site... almost unrecognizable. In fact, one customer asked if we had applied for any external awards to celebrate the work that has been done, which was an unexpected compliment!" says Faria. "Other customers have noted how the culture that we are instilling matches up to the culture they are trying to build in their own organizations. We've also had more interest in collaborations to foster best practice, which is great – after all, that's what being a Center of Excellence is all about!"
Customers also recognize the direct benefits of the changes. Perrotey adds, "A few weeks ago, one of our top customers visited and told me that, from his perspective, our transformation represents a real competitive advantage – one that would further reinforce our strong relationship. We were delighted and honored by such a comment because it means we're already being successful."
Overall, the transformation is a reflection of the increasingly essential partnership between single-use supplier and customer. "We always emphasize that we do not simply produce plastic bags and components," Perrotey says. "In fact, we are part of a wider promise to improve health and life. And I know that every single employee feels proud to contribute to new solutions and our ongoing efforts to help our customers develop and manufacture better medicines."
Enjoy our FREE content!
Log in or register to gain full unlimited access to all content on the The Medicine Maker site. It's FREE!
Login
Or register now - it's free!
You will benefit from:
Unlimited access to ALL articles
News, interviews & opinions from leading industry experts
Receive print (and PDF) copies of The Medicine Maker magazine
S Bell, "Single-Use That's Ready When You Are," The Medicine Maker, 35, 48-49 (2017). Available at: bit.ly/2AXRCvw.