Manufacture
Facilities,
Technology and Equipment,
Technology and Equipment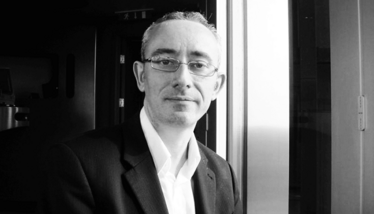 Tim Sandle is the head of microbiology at Bio Products Laboratory (UK) and a tutor at the University of Manchester, specializing in microbiology, cleanrooms and sterilization. According to Sandle, one overriding concern with cleanrooms and cleanroom technology is maintaining product or operator protection. The drivers for developing cleanroom technology are to increase the level of protection or to decrease operational costs – but it is crucial that the latter does not impinge on the former. Here, Sandle gives a rundown of his top advances in cleanrooms in recent years.
Design
It is important to dedicate time to designing cleanrooms and the equipment located in cleanrooms. If there is a design fault at the conception stage, it will be expensive and time consuming to rectify. Modern cleanroom design uses computer-aided engineering progams, such as Building Information Modeling (BIM) software, which covers geometry, spatial relationships, light analysis, geographic information, quantities and properties of building components. Cleanroom design should also form part of the broad 'Quality by Design' initiative.
Construction and the modular concept
Recent advances in construction ensure that cleanrooms are built to a higher standard in terms of reducing contamination risks. For example, plasma welding can be used for potentially weaker areas, like ventilation ducting, to ensure improved leak tightness (a leak of air from a less clean area into the cleanroom is a major contamination risk). Another development is the use of 'double skin' constructions around air-handling units, which also minimizes air leakage.
Traditional cleanroom design is sometimes described as "hard-walled" or "hard-lidded." Softer walled modular designs are a more recent development. Modular cleanrooms offer the advantage of fast construction, normally at a lower cost, and allow users of cleanrooms to expand their clean area footprint relatively easily, which explains their popularity. Modular cleanrooms also offer more flexibility – and flexible designs are important, especially for small-scale or emerging technologies, such as biotechnology.
Isolators and RABS
A key advancement in cleanroom technology, in terms of contamination control, is barrier technologies, such as isolators and restricted access barrier systems (RABS). In areas, such as aseptic filling of sterile drug products, such technology is being adopted to replace conventional cleanrooms. Isolators and RABS restrict operator access to the most critical areas of machinery. Of the two, the isolator provides the most complete barrier and is the superior technology. Arguably the most important contamination control step is the decontamination of the isolator environment. Here, the use of vaporized hydrogen peroxide (VHP) is the most common method.
Robotics
Given that human manipulations and interventions in the critical zone within the clean space represent the greatest risk, reducing the need for human intervention to the lowest possible level is an important part of contamination control. To a degree, this can be achieved with automation and robotics. Robotics is still in its infancy but can provide many benefits. As well as reducing human interaction, robotics ensure that activities are undertaken in a consistent manner and also provide a means of adapting the mechanical operation to suit the filling of different types of products. If designed correctly, robotics will not generate a high level of airborne particles and can be sanitized using disinfectants.
Energy conservation
There have been a number of global initiatives around energy efficiency in cleanrooms, such as the EN 16001 standard. Energy efficiency provides a means for cleanroom users to meet energy targets and save costs. Advances in microcomputing also allow the motors that drive cleanroom air conditioning systems to be dynamically self-adjusting, whereby the airflow adjusts in relation to changes in pressure or to the filter loading (particle challenge).
Antibacterial materials
An important preventative measure for contamination control is the use of antibacterial materials to coat cleanroom surfaces (sometimes referred to as "biotrunking"). Such surfaces include stainless steel, where silver or copper can be introduced into the steel surface. An advantage of silver ions is that, although they have antimicrobial properties, they are rarely toxic to human cells.
Receive content, products, events as well as relevant industry updates from The Medicine Maker and its sponsors.