Manufacture
Bioprocessing - Upstream & Downstream,
Facilities,
Profession
uBioprocess
A microfluidics-based separation technology aims to overcome common issues in biomanufacturing
Angus Stewart | | Quick Read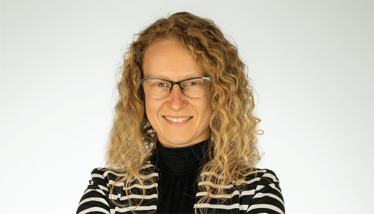 A Scotland-based company is preparing to commercialize a microfluidics-based separation technology that provides a low-shear flow regime to help preserve cell integrity. The young enterprise, uFraction8, was founded by engineering expert Brian Miller and multi-award-winning scientist Monika Tomecka. Their aim is to target monoclonal antibody, viral vector production, and potentially even cell and gene therapy processing.
According to Tomecka, the harvesting of cells from bioreactor systems is currently underserved by existing filtration, flocculation, and centrifugation technologies. She explains, "Filters clog frequently and require labor-intensive cleaning and maintenance. Flocculants are expensive, often inedible/toxic, and complicate downstream extraction processes, which limits their utility. Centrifuges are highly effective, but are incredibly energy-intensive. In addition to these direct cost considerations, product recovery is also affected by these technologies, which can, on average, destroy 5–15 percent of the total yield."
The uFraction8 technology has low-shear forces acting on the cells while being processed, and the company has independently validated results from the National Physical Laboratory that show no detectable changes to the viability or reproduction capabilities of CHO and HEK cells that pass through the instrument. "This should translate into a scalable stem cell separation system that won't induce unwanted differentiation during processing," says Tomecka.
One common challenge with microfluidics, however, is scale-up. By multiplexing microchannels into device arrays (1), Tomecka says that uFraction8's scale-up should be straightforward, since the technology can distribute flow equally to ensure that each device in the array functions the same way (2). "This capability allows scientists to expand their drug development processes from the lab to full-scale production without any changes in technology, unlike most other options currently on the market," she explains. "This could also lead to faster translation from the discovery phase to drug manufacturing."
Tomecka adds that the technology can overcome certain problems inherent in existing mAb and protein production, such as the gradual decline in permeability of porous-based separation systems over time, which leads to yield losses. "This problem derives primarily from the adherence of proteins to the inner surfaces of pores and gets steadily worse over the duration of operation. This is especially relevant in continuous perfusion-based production systems," she notes.
Because the uFraction8 technology works with open microfluidics channels and hydrodynamic flow effects, protein adherence is unlikely to greatly affect the performance of their systems. According to Dr Tomecka, the smallest aperture of uFraction8's systems is typically hundreds of times larger than a pore. "Early studies suggest that even over extended operation, our systems maintain 100 percent permeability to target proteins," she says. "This could boost yields by up to 8 percent from identical titers of culture."
The improved efficiency of the technology could also offer knock-on benefits in sustainability. In fact, Tomecka and Miller had this in mind from the start. "The reduction in energy requirements and options for sustainable land and energy use that our technology offers falls in line with several UN sustainable development goals," says Tomecka. "But efficiency savings also cash out economically. In the past, several bio-manufacturing companies have gone bankrupt due to the problems with unfavorable techno-economics of their production. In part, this was caused by the cost of downstream processing. uFraction8's technology will tip that balance, making bio-manufacture profitable and opening new possibilities in the space."
---
Leverage Proven Technology to Speed Path to FIH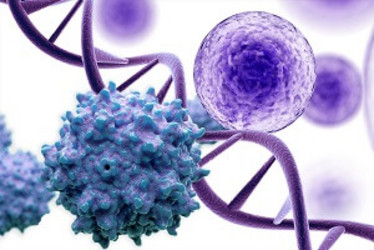 GPEx® Lightning is a fast, flexible way to shorten the path to production of phase 1 material. During this talk, we share the latest data leveraging GPEx® Lightning to generate highly stable, highly productive cell pools.
---
Receive content, products, events as well as relevant industry updates from The Medicine Maker and its sponsors.
uFraction8, "uFaction8 - Science". uFraction8 (2022). Available at: https://bit.ly/uf8-sci

B Miller, "Cascading and Parallelising Curvilinear Inertial Focusing Systems for High Volume, Wide Size Distribution, Separation and Concentration of Particles". Sci Rep, (2016). DOI: 10.1038/srep36386