Manufacture
Facilities
Unpacking the Cleanroom
Why modular designs will be the future of advanced therapy manufacturing
Grant Merrill | | 3 min read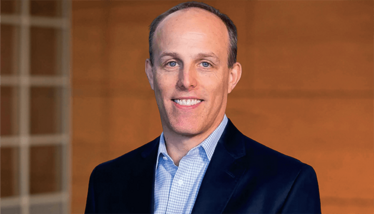 Companies need to pay close attention to how they build out their advanced therapy medicinal products (ATMP) delivery supply chains. Autologous treatments require individual cell harvesting and a manufacturing cycle that begins and ends with the patient. Allogeneic therapies are also developed from human cells but are donor-derived and manipulated to treat groups of patients. Patients' direct involvement, as well as the steps in both autologous and allogeneic production methods, insert operational risk into manufacturing that can affect commercial viability.
To minimize these risks, ATMP developers need appropriate cleanroom environments that achieve processing and regulatory objectives. It's also preferable that these environments are located close to population centers or networks associated with large national and regional healthcare systems to ensure that patient materials can be easily transported and properly controlled. I believe that the best approach to these types of facilities is to leverage modular technologies. How does a flexible, modular, prefabricated ATMP cleanroom help engineer a better treatment process than cleanrooms that are "stick-built?" First, faster patient access to approved treatments. Facilities to deliver and process these life-saving treatments can be delivered faster and more cost efficiently to more locations via the single-source modular cleanroom specialist delivering the cleanroom as a fully-functional entity, without needing to liaise with the 10–12 separate systems and contractors that are traditionally brought together to stick build a cleanroom space.
Second, patient and clinician safety, regulatory compliance, and training. Delivered as a cohesive system, every cGMP clinical space can be replicated, promoting standard, compliant patient and manufacturing operating procedures, workflows, and a reliable, repeatable individual patient experience. Training and network staffing are enhanced because all critical operations and systems are consistent across the entire network. Though a cleanroom delivered via modular techniques cannot intrinsically make an ATMP "better," it substantially reduces the risk through guaranteed performance and predictable results. In addition, it creates an efficient, sustainable environment for processing these treatments and a truly repeatable platform to achieve quality and compliance across multiple locations and at multiple times as expansion is required to suit growing demand.
Over the past two decades, the concept of modularity in cleanroom engineering and construction has matured specifically to meet diverse manufacturing demands. Unlike stick-built site-specific cleanroom construction or self-contained 3D containers, the ideal modular solution for creating commercial ATMP delivery occupies a middle ground between those two extremes because it relies on prefabricated component-based architectural and environmental systems that are then assembled and configured on site. This modular strategy wraps around and protects the development process, and can accommodate virtually any facility configuration, both horizontally and vertically to address even the most challenging host building locations.
Modularity helps streamline installation schedules and lends an element of assembly precision that traditional methods cannot accommodate. Although cleanroom modules encompassing an entire 3D space have been implemented, the ideal modularity solution in this instance refers to a pre-engineered component-based cleanroom that is implemented as a comprehensive integrated system with guaranteed performance. Modular cleanroom technologies allow designers to leverage the configurability of purpose-built architectural components along with high-performance environmental systems, all of which are precisely manufactured in a controlled factory environment and then deployed at the project site to bring the facility to life.
It takes a significant number of experienced staff (and tens of thousands of hours) to commercialize an ATMP drug product. The faster that resources are focused on a comprehensive facility execution plan, the sooner we arrive at treatments being delivered to patients. In my view, modular approaches to cleanroom deployment can deliver significant capital expense control as well as ongoing operational benefits that support market objectives. I believe, in the future, modular cleanroom facilities will be a key enabler in safe and effective delivery of ATMP therapies.
Receive content, products, events as well as relevant industry updates from The Medicine Maker and its sponsors.