Manufacture
Bioprocessing - Upstream & Downstream,
Bioprocessing - Single Use Systems,
Technology and Equipment
Up to the Challenge
As bioprocess technologies advance and drug markets evolve, new issues continually arise. How can manufacturers avoid the headaches?
sponsored by Eppendorf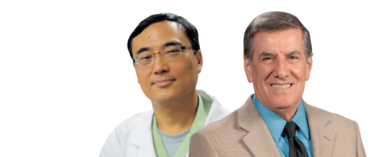 Developing a new bioprocess is rarely straightforward – and optimizing an existing bioprocess is often no easier. And so it helps when manufacturers can work with instrumentation suppliers who are familiar with the problems they face; indeed, the shared understanding can benefit both parties. But what kind of challenges does the industry face, and how should they be addressed? Kamal Rashid (Founding Director, Center for Biopharmaceutical Education & Training CBET, Albany College of Pharmacy & Health Sciences, USA) and Ma Sha (Head of Bioprocess Applications, Eppendorf, USA) are well-positioned to answer these questions.
The fundamentals
Yield maximization, says Rashid, is an enduring challenge. "Yield is a function of cell viability and productivity – its maximization requires both excellent cloning technique and optimized media." Top tips include establishing where in the cell cycle the product is expressed (G1 or G2), as it may be possible to elongate the relevant phase – even a 1–2 hour extension can appreciably increase productivity. Rashid also emphasizes the importance of understanding the entire process, from cell-line design onwards. "Don't design your process on the basis of unverified assumptions – every cell line is different," says Rashid. Accordingly, Rashid advises monitoring and optimizing reactor conditions with regard to key metabolic pathways, and assessing the productivity consequences of any amino acid depletion. Similarly, manufacturers should optimize impeller RPM and heat transfer consistency throughout the reactor volume; remember that each cell line responds differently to mixing, aeration, and oxygen mass transfer. And to fully capture upstream yield improvements, consider investing in advanced downstream process instrumentation; after all, legacy systems are often inefficient. Finally, maintain strict controls throughout the process to avoid contamination-related batch failures. Meeting all these demands? Well, says Rashid, that also requires key personnel to be regularly re-trained.
The new hurdles
The plethora of new products entering development, including bi-specific antibodies, antibody fragments, and antibody drug conjugates, bring their own specific scale-up challenges; for example, bi-specific antibody manufacture is complicated by difficulties in the reproducible production of heavy and light chains, Rashid noted. More fundamentally, the entire sector is being affected by COVID-19; as Rashid says: "The industry must now develop the capability to rapidly produce stockpiles of vaccines and antiviral drugs." A feat that will require exploitation of advanced instrumentation. "Getting this wrong could cause costly batch failures and limit supply for patients," says Rashid.
He also says that cutting corners in equipment selection could result in significant negative impacts. To avoid expensive instrumentation mistakes, ask vendors for data demonstrating the suitability of their equipment for your process. "The best companies will have data from both in-house research and independent studies," says Rashid, before citing Eppendorf as an exemplar. "Their scientists are rigorous – they follow the data wherever it leads them." Being data-driven has enabled Eppendorf to continuously improve its technology portfolio, to the great benefit of the biomanufacturing industry. How do Eppendorf's scientists see things?
The Eppendorf way
Sha agrees with Rashid's analysis, and describes how "data-driven rigor" is part of Eppendorf's culture. "From its inception, Eppendorf Bioprocess Applications has reacted to the evolving needs of industry by developing advanced expertise and novel applications. When customers asked us to demonstrate antibody production in addition to cell expansion, we brought in a biosimilar CHO cell line, valued at $300,000, with high hmAb expression yield and standardized our CHO cell applications to include hmAb production."
Today, for every new product, Eppendorf provides a corresponding CHO cell bioreactor application note; examples include CHO fed-batch culture for the new SciVario twin controller and the CHO culture workflow scale-up application note for the forthcoming BioFlo 720 Pilot Scale Single-Use Bioreactor (SUB) controller. Sha also emphasizes the two-way flow of information, recognizing that Eppendorf's success is partly due to its ability to learn from the customer. "Our collaboration with customers who were ahead of the curve in microcarrier and Fibra-cel® packed-bed Vero cell culture for vaccine production resulted in vaccine-related Vero cell application notes – and industry-wide dissemination of this new expertise (1,2)."
But Eppendorf's determination to solve customer problems goes much further than producing application notes. "Customers developing cell therapies needed products for stem cell cultivation," says Sha. "So Eppendorf developed stirred-tank bioreactor applications for large volume stem cell culture." Similarly, customers' pursuit of exosome therapy led to Eppendorf's development of a new stem cell application note for exosome production – and customer interest in alternatives to CHO cell-based antibody production resulted in Eppendorf developing the first bioreactor for in situ, Pichia-based production of full-length, human antibody Fc with humanized glycosylation. "When customers started exploring Pichia-based human antibody production as a potential future replacement of CHO platform, we were right there with them," says Sha.
It is perhaps unsurprising then that the industry frequently asks Sha's team for assistance with production problems. A common issue, Sha says, is CHO culture scale-up, where it is critical to maintain the cell growth profiles and antibody yields achieved at bench scale. "Strategies include keeping tip speed constant across bioreactors, matching oxygen volumetric mass transfer coefficients (KLa), and maintaining constant P/V scale-up – which is to say, maintaining constant impeller power per unit volume (P/V)." On that latter point, Eppendorf has now published multiple applications dealing with constant P/V scale-up and released many vessel power numbers (values required when developing scale-up processes).
And the industry will soon benefit from Eppendorf's new controller BioFlo 720; its "Scale-up Assist" feature uses a built-in constant P/V algorithm to automatically calculate agitation and gassing set-points needed for constant mAb yield in different vessel sizes. Remarkably, the BioFlo 720 will also provide Scale-up Assist for non-Eppendorf bioreactors. "It's just another benefit for our customers," says Sha. "Along with our application notes, our system makes it simple to maintain cell growth profiles and antibody production yields, all the way from 3 L bench scale to 250 L pilot scale."
Closing remarks
"Process optimization at bench, pilot, and production scale is critical for biomanufacturing success and requires advanced instrumentation," says Rashid. But adoption of novel technology can itself pose challenges for manufacturers; vendor support is therefore critical. Fortunately, Eppendorf Bioprocess is not just another bioreactor manufacturer; it offers customers not only the benefit of over one hundred application notes and industry publications, but also the problem-solving capabilities of two bioprocess application labs with PhD-level expertise. In short, customer service remains first and foremost in Eppendorf's culture. And Sha invites all interested parties to contact Eppendorf regarding to their specific needs: "Eppendorf Bioprocess strives to become the expert partner of choice in antibody production, vaccine, and stem cell culture markets and we are determined to meet customer needs at the highest level."
Monoclonal Antibody Production Methods (3)
Batch:
All nutrients supplied in initial base medium
Lower productivity
Fed-batch:
Nutrients are added to in-process medium, to avoid depletion
Higher productivity
Perfusion:
Fresh medium is continuously circulated through growing culture, allowing simultaneous removal of waste, supply of nutrients, and harvesting
of product.
Highest productivity
"Perfusion gives higher mAb yields than batch or fed-batch, but sacrifices the simplicity desired in a manufacturing environment." – Ma Sha
Receive content, products, events as well as relevant industry updates from The Medicine Maker and its sponsors.
X Han and M Sha, "High-Density Vero Cell Perfusion Culture in BioBLU® 5p Single-Use Vessels," Eppendorf Application Note 359 (2017). Available at: ter.li/eppendorf-application-note-359
M Dorceus et al., "Comparing Culture Methods in Monoclonal Antibody Production: Batch, Fed-Batch, and Perfusion" BioProcess Intnl (2017). Available at: bit.ly/3mjKDkn
X Han and M Sha, "Easy Perfusion of Anchorage-dependent Cell Culture using an Eppendorf Vessel equipped with Microcarrier Spin Filter," Eppendorf Application Note 414 (2020). Available at: ter.li/spinfilter-an414