Manufacture
Bioprocessing - Single Use Systems,
Bioprocessing - Upstream & Downstream,
Profession,
Advanced Medicine,
COVID-19
Ushering in New Technology – and the Next Generation
Sitting Down With… Maik Jornitz, President and CEO of G-CON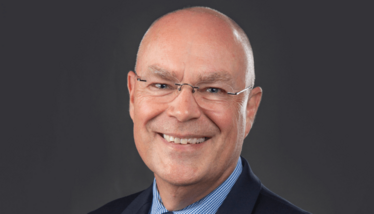 What did you initially have planned for your career?
Something totally different; I was actually always interested in interior design! But in those days (at least in Germany) nobody hired interior designers, so it wouldn't have been a good career choice! I was also very interested in biology and engineering, but I didn't know exactly how to combine the two. And then I spoke to a friend of mine who suggested bioengineering. I didn't even know this existed! For me, it was a match made in heaven.
What drew you to G-CON and what is your proudest moment at the company?
I was drawn to G-CON by the product: pre-qualified clean room units that are prefabricated off-site. It was completely unique and I fell in love with it when I walked through the door and saw it. It's much faster to implement than traditional cleanrooms and it was exactly what the industry needed. We don't buy a car in bits and pieces, but we do have to buy clean rooms in bits and pieces, and then assemble them ourselves or hire somebody to assemble them. Rather than a proudest moment I'd simply say I'm proudest of the G-CON team. They are exceptional.
How has uptake changed for 'podular' cleanroom tech?
The early days were definitely very hard because we had to convince a very conservative industry that this is a beneficial tool in the toolbox. But nobody wants to be the first to try something new; everybody wants to be the fastest second. Adoption is becoming more rapid now – comparable to a chain reaction. We saw the same effect with single use technology adoption. It took a long time to trigger, but today the majority of applications are running with single-use process technologies. We're seeing rapid adoption of podular cleanrooms – and the COVID-19 vaccine capacity needs certainly created additional realization of its benefits.
Outside of G-CON, you are involved with many industry societies and associations. Why do you find this so rewarding?
There are two points to this answer. The first reason could be considered selfish: I enjoy learning. I learn a tremendous amount from the network and peers, as well as from the organization's activities. I believe that you should never stop learning. You should always be intrigued by something new to improve the industry and yourself. You need to give your input and point of view, but also listen to differing views from your peers.
The second reason is a reflection of the first: over the years, I've gained a great deal of know-how and experience, and I feel I have an obligation to train the next generation – after all, at some point, we'll all retire! We need a solid base of next generation experts coming up through the ranks to take our places. I was lucky to have an excellent mentor in sterile filtration. It is a highly critical process step. My mentor trained me and introduced me to other people – and that allowed me to learn more and more. I want to share that knowledge with the next generation to build up other sterile filtration experts or people who are passionate about the industry and, ultimately, patient. I do this in many ways. I still write a lot of papers; some may be provocative, but this is necessary to encourage interaction and discussions. I also write books, and I give a lot of talks at conferences. Even throughout the pandemic, I have been pre-recording presentations for virtual conferences and taking part in Q&A sessions.
What are the most surprising changes you've seen in biopharma manufacturing over the years?
When you look at the changes, they are not surprising – other than the fact they have happened really slowly! A friend of mine always says that he has spent 40 years in the industry and what surprises him the most is that there have been no changes! I think we have so much great technology out there, but it's implemented at such a slow pace. When you look at other industries, like the semiconductor industry or the computer industry, they are much faster. We need to be much faster and visionary to be able to serve the patient better.
One good surprise is the progress in cell and gene therapy. This field has become really dear to my heart and many G-CON projects involve cell and gene therapy. We now have targeted therapies against some cancers and rare diseases. For me, it is a real glimmer of hope. Rather than throwing a nuclear bomb at cancers, we are using a sharpshooting approach. Overall, if we look at the kind of treatments that are out there today, it's clear that we are living in a much more promising era. Another fascinating bit of rapid progress can be found in COVID-19 vaccine development. We saw the industry come together and step out on thin ice by developing vaccines at great financial risk. I praise these vaccine developers; it's fantastic to see how fast they've found a solution.
If you could change one thing about the industry, what would it be?
You can probably guess from my earlier answer about change, but the one thing I would like to change is the adoption rate of new technology. If the industry adopted new technology much faster, it would definitely benefit patients.
Having said that, I can also understand why the industry is cautious – just consider the long and tedious process of post-approval changes. Indeed, it can take three or four years to have a global change implemented. I think we need an evolution – perhaps revolution – in the relationship between suppliers, industry, and regulators. If new technologies lead to higher safety for the product and the patient, why does it still take so long to implement the change? We need to find a way to get more technology into the industry. Just think: if the semiconductor industry had not adapted, we would not have smartphones...
What inspires you?
The patient, saving patients' lives! I don't work directly on the production of therapeutics, but I'm a wheel in the clock work. And the products we create are important for production. We are still saving lives. In this industry, whatever function and whatever you do, you ultimately still work for the patient. And that is inspiring.
This interview is available as a video.
---
Leverage Proven Technology to Speed Path to FIH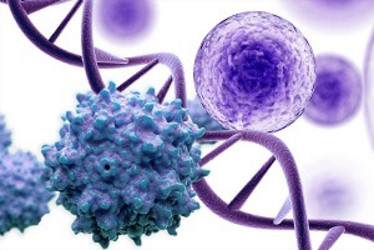 GPEx® Lightning is a fast, flexible way to shorten the path to production of phase 1 material. During this talk, we share the latest data leveraging GPEx® Lightning to generate highly stable, highly productive cell pools.
---
Receive content, products, events as well as relevant industry updates from The Medicine Maker and its sponsors.