Manufacture
Small Molecules,
Technology and Equipment
Weighing Up Granulation Options
Whether wet or dry, high shear or single pot, the best method is the one that matches your operational needs
Andreas Znidar |
sponsored by Diosna
Granulation is a long-standing process for tablet manufacturers – and a variety of technologies are available. But choosing the right system to fit your business needs is essential. What factors are the most important to your unit operations? Do you need the highest productivity, or will space constraints limit your choices?
First of all, do you need wet granulation or dry granulation? Wet granulation can be used to granulate a wide variety of products. It works by joining solid particles together using liquid solutions. The only major drawback to wet granulation is that, once granulated, particles must also be dried. And the drying process requires another piece of machinery or another process, depending on the technology. But, as the name suggests, the drying process can be avoided entirely using dry granulation, making it a more appropriate choice for products that are sensitive to moisture or heat. Dry granulation uses compacting rollers to produce a granular, free-flowing blend of uniform size. Though the process will work well for some products, it isn't universally applicable as it requires special raw material properties. And that's probably why wet granulation is the most popular approach.
Choose your technology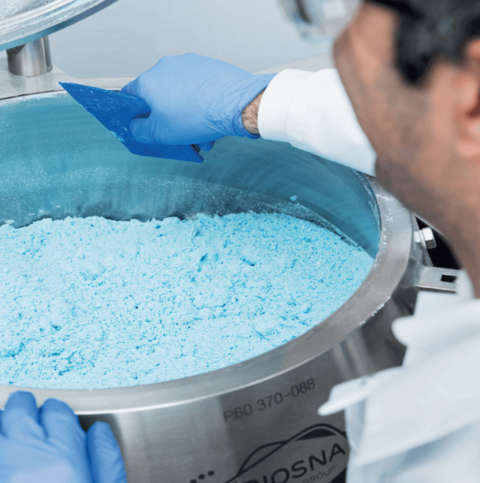 There are several types of wet granulators, and companies should remember to consider the drying capabilities of each before making an investment decision.
High Shear. For contract manufacturers looking for a technology that meets the needs of a broad spectrum of customers, highshear granulation is a sensible option. With short processing times and the capacity to fully integrate upstream and downstream equipment, it is highly favored on an industrial scale, currently accounting for the granulation of roughly 70 percent of all wet-granulated products. The robustness of the technology allows it to function well with a variety of products. But high-shear granulation requires two specialized pieces of machinery – a High Shear Granulator and a Fluid Bed Dryer – and that means there is an increased risk of product loss and considerable cleaning effort to be taken into account.
Fluid Bed. Though less common than highshear granulation, fluid-bed granulation offers tremendous flexibility, as it allows particle size to be readily controlled by varying key process parameters, such as spray rate, droplet size, air volume and temperature. In fluid-bed technologies, the powder is fluidized by the air that is drawn up through it. Binder liquid is introduced into the chamber as droplets through a binary nozzle, which causes the powder material to form granules. The resulting granules are dried in the same process chamber, limiting product loss. Notably, the agglomerates produced by Fluid Bed Granulators have different particle properties compared with the granules produced by High Shear or Single Pot Granulators, with high porosity and hence low bulk density. Companies considering a change from High Shear to Fluid Bed Granulators must assess how the differences in granules will affect the hardness of the tablets they produce and determine whether a re-registration of their granulation process will be required. Moreover, process times are longer when compared with high-shear granulation.
Single Pot Processors. Using one piece of machinery for both mixing and drying, single-pot equipment is easier to clean than other granulation technologies. Single Pot Processors produce wet granulates that are dried under a vacuum, meaning that they are, by design, contained systems. For companies who need to make frequent product changes or work with toxic products, the combination of easy cleaning and containment is attractive. They are also a great option for companies working with effervescent products, which are extremely moisture-sensitive, because no additional moisture is introduced. Single Pot Processors also have the advantage of requiring less floor space for installation than granulation lines or Fluid Bed Granulators.
Advice is on hand
Before moving to a new type of granulation processor, companies must always weigh up the advantages and disadvantages for their particular products and how they fit into the future needs of the business. If you are looking for a modern update to your processing systems, Diosna is on hand to offer the assistance you need – helping you make the transition from old-fashioned to contemporary with no headache.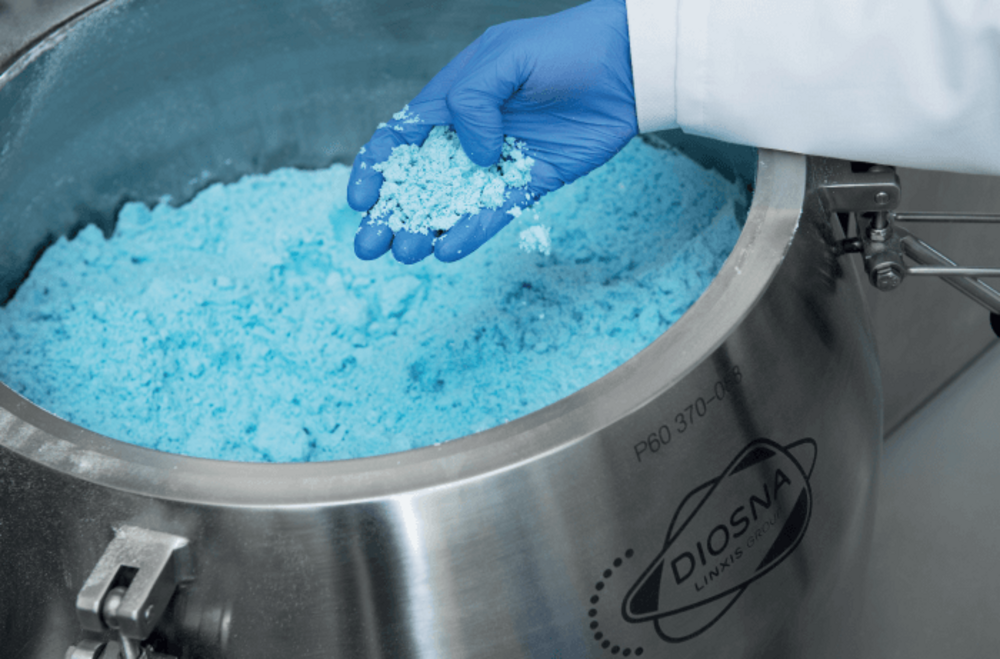 Andreas Znidar is Area Sales Manager at Diosna.
Enjoy our FREE content!
Log in or register to gain full unlimited access to all content on the The Medicine Maker site. It's FREE and always will be!
Login
Or register now - it's free and always will be!
You will benefit from:
Unlimited access to ALL articles
News, interviews & opinions from leading industry experts
Receive print (and PDF) copies of The Medicine Maker magazine
Register
Or Login via Social Media
By clicking on any of the above social media links, you are agreeing to our Privacy Notice.
About the Author
Andreas Znidar