Manufacture
Bioprocessing - Upstream & Downstream,
Contract Manufacturing Services
Welcome to the Microbe Factory
How can smaller companies navigate scale up and complexity in microbial biomanufacturing?
Axel Erler | | Opinion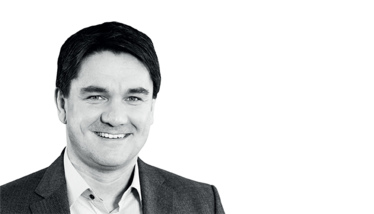 With an increased focus on smaller next-generation biologics, such as antibody mimetics, novel scaffolds, vaccines (subunit, plasmid DNA, and conjugated), interest is shifting back to microbial biomanufacturing as an effective and cost-efficient platform. But the arena of microbial biomanufacturing comprises technical requirements that increase the already inherent complexity of biologic drug development. Unlike mammalian cell culture (where platform processes are routinely used), microbial manufacturing requires customized processes tailored to the characteristics of the specific molecule, leading to variations in product titer and yield.

Though microbial biomanufacturing can potentially reduce development timelines and costs, it also presents significant challenges. Emerging biopharma has become a driving force of innovation in the life sciences sector – transforming the R&D model and reshaping the competitive landscape. There is a growing number of small biotechs that choose to see their project through to market on their own to reap a larger ROI. However, with limited experience in late clinical and commercial project planning, limited understanding about the intricacies of planning (such as BLA filing), and little experience in scaling up from lab-scale process to commercialized production, these companies can run into many challenges.

It's important for a biotech to focus on early planning of process scale-up and BLA activities to maximize the chances of success. After all, in an increasingly competitive and faster-to-market landscape, it is critical to avoid delays by securing a right-first-time (RFT) approach.

Smaller biotechs sometimes think they need to finalize their chemistry, manufacturing, controls (CMC) activities and launch strategy before they engage a prospective manufacturing partner. However, a CDMO familiar with microbial-derived molecules often does not need the entirety of this information to begin planning for commercialization. A CDMO can also offer invaluable process and manufacturing insight. During scale up, issues not present at the clinical scale can emerge (steps like chromatography fractionations and protein refolding are notoriously difficult to scale). A good expert can look at a process as early as phase I and identify opportunities that may increase titer/yield, process robustness, and development speed.

It also goes without saying that quality by design (QbD) should be kept in mind. In my view, combining manufacturing experience with design of experiment approaches and automation facilitates the application of QbD principles. By establishing operating ranges during process characterization using design of experiments, you can increase process design space and, as a result, introduce optimization opportunities that will prevent BLA filing changes later.

Some companies develop unit operations suitable for R&D scale which may not be suited for large-scale manufacturing. Unoptimized processes with regard to raw material use (for example, expensive resins and membranes) will also add to the cost of goods. Early discussions and thought should go into the selection and combination of media/feeds and unit operations, including choices of membranes and resins. Operational limits of the anticipated large-scale manufacturing asset (for example, available column sizes, membrane holders, tank volumes, buffer prep capacities) must also be considered. Though some limitations can be solved with a capital investment, others may require partial or even sizable process adjustments to fit the anticipated manufacturing asset. And that can be particularly problematic when discovered too late and when the budget is no longer available.

Regulatory requirements for analytical data sets are also often underestimated, with a focus commonly on product quality but not on in-process monitoring, which is necessary to acquire the data needed for CMC validation.

Emerging and small biotechs are the engine for innovation. To help bring their innovations to market, they should consider collaborating with partners with commercial expertise who can provide insights on a scale-up and BLA strategy. Engaging a good partner, especially early in phase I, means the design of the strategy will be tailored to the specific product, process timeline, and risk tolerance without compromising RFT. And the more successful biotechs there are, the better public health becomes.
---
Leverage Proven Technology to Speed Path to FIH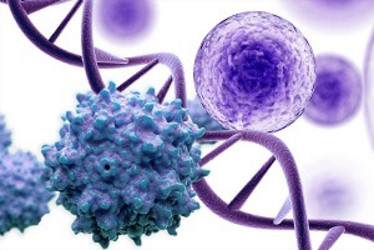 GPEx® Lightning is a fast, flexible way to shorten the path to production of phase 1 material. During this talk, we share the latest data leveraging GPEx® Lightning to generate highly stable, highly productive cell pools.
---
Receive content, products, events as well as relevant industry updates from The Medicine Maker and its sponsors.