Manufacture
Vaccines
What Lessons Have We Learned from Ebola?
And how can we ensure we are better prepared to develop new vaccines and treatments for future infectious disease outbreaks?
Stephanie Sutton | | Interview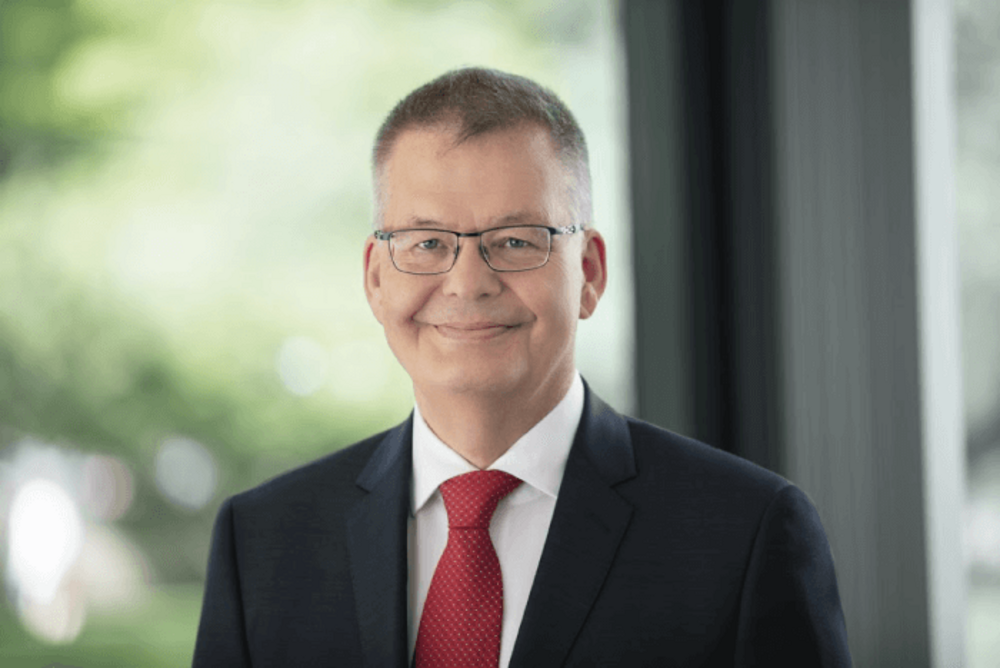 With Johan Van Hoof, Global Head, Infectious Diseases and Vaccines at Janssen
You visited Sierra Leone during the Ebola outbreak. What was the experience like?
Even if you are very passionate about a subject and eager to help by developing a vaccine, being in the affected area really adds a new dimension. It made me realize that this is about more than vials and vaccines – it's about people. It was very emotional to see the Ebola outbreak, how it paralyzed a country's economy and the social lives of its population. People could not shake hands. They had to take their temperature when they went in or out of a public place. There were washing and sanitizing systems everywhere. It was very disruptive, especially for a poorly resourced country.
What is the story behind Janssen's Ebola vaccine?
Between 2002 and 2014, a lot of the work was done by Crucell, which was acquired by Janssen in 2011. Our work began within the potential context of Ebola being used for bioterrorism. We wanted to provide protection against different filovirus species, including the Ebola and Marburg viruses. Crucell explored several vaccine candidates as they looked for better and better immunogenicity.
Much of the work was done collaboratively with different partners, including academia and the US Army. One of the many challenges was developing a standardized animal model because, in the absence of being able to conduct an efficacy study, you need to know if the vaccine has a reasonable chance of being protective in humans.
By 2014, we had a vaccine that was able to protect against lethal doses of filoviruses in animal models. The Ebola outbreak came around this time, and based on the sequence of the strain behind the outbreak, we knew that our vaccine should, in theory, provide protection. We decided to accelerate the development and made the decision in August 2014 to switch from developing a multivariant vaccine to a monovariant vaccine focused on the Zaire Ebola strain responsible for the outbreak. We also took the decision to partner with Bavarian Nordic on a booster dose for our vaccine – and by December 2014 we were in the clinic.
Thanks to various partnerships established in Europe, the US and elsewhere, we launched more than 10 clinical trials – Phase I, II and III – almost in parallel.
How does the vaccine work?
The vaccine uses a two-dose prime and boost regimen: Ad26.ZEBOV and MVA-BN-Filo to deliver Ebola GP transgenes to trigger an immune response. The first leverages our AdVac technology and the second uses Bavarian Nordic's MVA-BN technology. The doses are administered about eight weeks apart. Both vaccine platforms are based on a viral vector strategy, with AdVac using adenovirus serotype 26 and MVA-BN using Modified Vaccinia Virus Ankara; both of which are engineered to be non-replicative.
The nice thing about non replicating vectors is that side effects are less likely – we've seen this clearly in our clinical trials. More than 30,000 people have been included in trials so far and there has been no safety signal at all, which is very reassuring!
What was the biggest challenge during development?
By the time we were ready to go into large-scale efficacy studies in 2016, the Ebola virus had nearly disappeared. This was great news for the world but you can't demonstrate the effectiveness of a vaccine without exposure to Ebola, so there was a lot of discussion with regulatory agencies about how to advance this vaccine. They agreed that registration could be based on the immunological data that we observed in humans, as well as bridging data on the protective immune responses from animal models (non-human primates). Based on that, we agreed on pre-established success criteria.
What is the situation with Ebola and vaccines today?
The more recent outbreak has brought Ebola into the spotlight. Merck's vaccine (rVSV-ZEBOV-GP) has recently been approved and is being used in a ring vaccination campaign geared toward frontline health workers and close case contacts. We submitted registration for our vaccine in Europe in November last year, and I hope that a decision will be reached before the end of 2020. In the US, discussions with the FDA are still ongoing.
In parallel to this activity, with the support of health authorities in the Democratic Republic of Congo (DRC) a large-scale vaccination study has started in Goma. The aim is to vaccinate up to 500,000 people in the region who could be seen to be at risk of exposure to Ebola in the future. We have donated up to 500,000 regimens of our vaccine to be used for this large-scale trial.
In July 2019, there was a fear of Ebola spreading into Rwanda when two cases of the disease were reported in the DRC city of Goma, which is a major trading hub located near the border of the two countries.
Toward the end of last year, we received conditional approval for a vaccination regime in the Republic of Rwanda. Up to 200,000 people will be vaccinated in a government-led program – with a focus on those living at the border with DRC, and especially those who cross the border on a daily basis to work.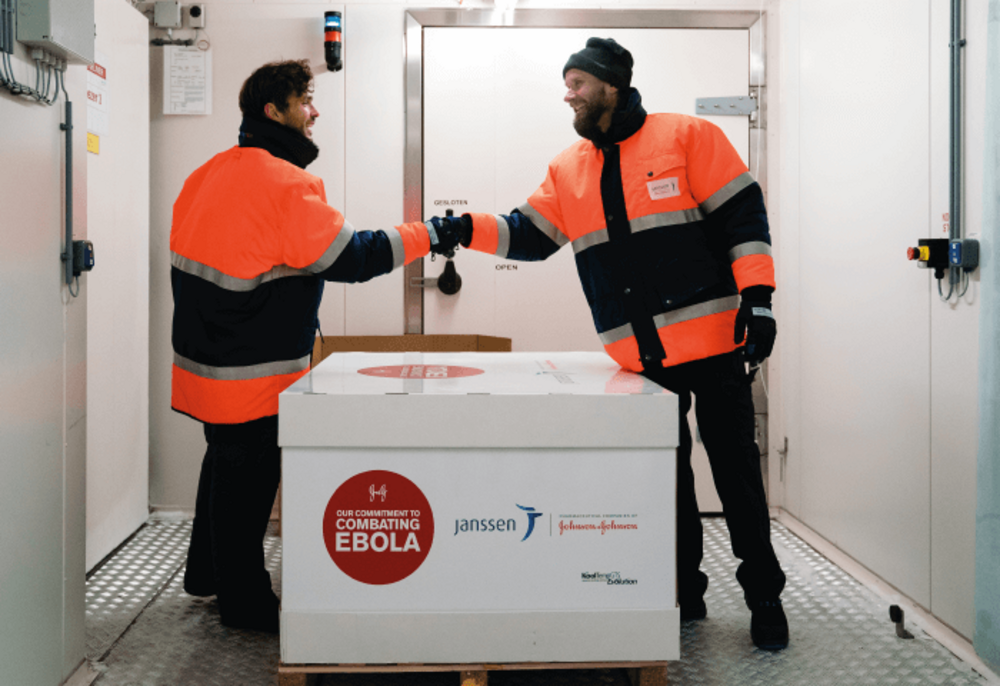 What were the biggest lessons learned during the Ebola epidemic?
The Ebola crisis triggered discussions around how we can be better prepared for these situations. The WHO has launched its R&D blueprint – a global strategy and preparedness plan that facilitates rapid R&D activity during an epidemic. Further, CEPi (Coalition for Epidemic Preparedness) has also been created to stimulate and accelerate the development of vaccines against emerging infectious diseases and enable access to these vaccines for people during outbreaks. CEPi has identified some pathogens and viruses that could potentially become threats, and there has also been a project on how we prepare for a situation where an unknown virus triggers a pandemic.
Overall, I think there is much greater vigilance about situations that could become a pandemic. With the coronavirus, for example, the initial scientific response has been rapid, with a focus on transparent data exchange. The first observations were made in hospitals in China in December and the full sequence of the virus has already been published, giving people the opportunity to start working on countermeasures. Meetings have already happened in Geneva too this year about how to drive standardization of the tools that will be used to help assess coronavirus vaccine candidates.
What other infectious disease areas is Janssen working in?
We're working in numerous areas, including TB (which although curable is still the world's deadliest disease), HIV and, more recently of course, the coronavirus. With the latter, we've started to construct vectors that could be candidate vaccines to evaluate in preclinical models in the coming weeks. We hope to be in the clinic with a coronavirus vaccine by the end of the year. We're also collaborating with academic partners at the Jenner Institute to screen small molecules for potential antiviral effect. We'll be focusing on molecules that have already been proven safe for humans, which should speed up development, if we get a hit.
What changes in the industry could help accelerate vaccine development? 
I think we need to nurture an ecosystem with solid public-private partnerships and collaboration between all stakeholders – this is the only way we can prepare for and address important global health threats. Numerous people and institutes have been involved in our Ebola vaccine, for example, and we are collaborating with others, such as the US Department of Health & Human Services, to accelerate the development of a coronavirus vaccine. We're a huge supporter of CEPi because of its focus on bringing the public and private domains together so that we can share the load in fighting neglected diseases.
Enjoy our FREE content!
Log in or register to gain full unlimited access to all content on the The Medicine Maker site. It's FREE and always will be!
Login
Or register now - it's free and always will be!
You will benefit from:
Unlimited access to ALL articles
News, interviews & opinions from leading industry experts
Receive print (and PDF) copies of The Medicine Maker magazine
Register
Or Login via Social Media
By clicking on any of the above social media links, you are agreeing to our Privacy Notice.
About the Author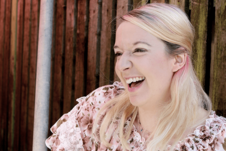 Stephanie Sutton