Manufacture
Quality & Compliance,
Standards & Regulation,
Vaccines,
Translational Science,
COVID-19
When Fast Science Spells Bad Science
Drug development needs to move more rapidly, but not at the expense of safety
Stephanie Sutton | | Opinion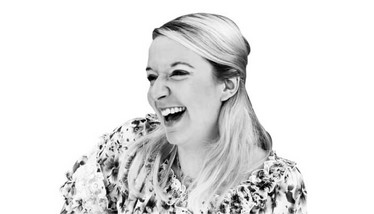 Russia's rapid approval of a COVID-19 vaccine has been greeted with global scepticism. Using an adenovirus vector, "Sputnik V" delivers the gene for the SARS-CoV-2 spike protein – a promising approach being pursued by other teams working on COVID-19 vaccines. Mass vaccination is reportedly due to start in Russia over the coming weeks. There's just one problem: Sputnik V has not been through phase III trials.
To give a sense of the reaction in the UK, the Science Media Centre has collated a number of quotes (1):
"Whilst details about the Russian vaccine are scant, it does appear to have gone through the early trial phases, so it's safety profile should be reasonably well known, but whether it will work has not been established and therefore it doesn't strike me as being very sensible to roll this out routinely." Jonathan Ball, Professor of Molecular Virology at the University of Nottingham
"This is a reckless and foolish decision. Mass vaccination with an improperly tested vaccine is unethical. Any problem with the Russian vaccination campaign would be disastrous both through its negative effects on health, but also because it would further set back the acceptance of vaccines in the population." Francois Balloux, Professor of Computational Systems Biology at University College London and Director of the UCL Genetics Institute
"Although only a possibility, less than complete protection could provide a selection pressure that drives the virus to evade what antibody there is, creating strains that then evade all vaccine responses. In that sense, a poor vaccine is worse than no vaccine. Careful virus tracking will therefore need to accompany any early release." Ian Jones, Professor of Virology at the University of Reading
"I would hope that other countries are not drawn into such pork-barrel vaccine nationalism. It's strangely reminiscent of Lysenkoism. The less that vaccine development looks like this, the better. Decision making should be published, open to scrutiny, and free from flag-waving. We should resist allowing vaccine development to be used as a measure of national scientific prowess." Ohid Yaqub, Senior Lecturer in the Science Policy Research Unit at the University of Sussex
COVID-19 is spurring research communities and the pharma industry to move faster than ever before, but how fast is too fast? Most COVID-19 trials registered on ClinicalTrials.gov are single center and expected to generate only low-level evidence – and researchers have called for tighter reviews to ensure studies are well designed (2). An opinion piece published in the BMJ explained how high-speed development could do more harm than good (3). "This focus on rapid vaccine development, fueled by unprecedented political, financial, and populist pressures, risks missing the target of global access to effective vaccines that can curb the pandemic, while irreparably damaging the public confidence of people desperate to return to their lives," wrote Els Torreele, a former director of the MSF Access Campaign.
The FDA has also recently been accused of potentially moving too fast when it comes COVID-19 treatments. In August, the agency issued emergency use authorization (EUA) for convalescent plasma to help hospitalized COVID-19 patients (4). However, there seems to be a lack of randomized controlled trials and published data (5). The Trump administration was fast to take credit for the EUA, also prompting concerns that the authorization was politically motivated. "The FDA's emergency authorization for convalescent plasma is a milestone achievement in President Trump's efforts to save lives from COVID-19," said Alex Azar, Health and Human Services Secretary, in a statement (4). "The Trump Administration recognized the potential of convalescent plasma early on."
FDA Commissioner, Stephen Hahn, has since apologized (via news outlets) for not adequately explaining the data on convalescent plasma, but stands by the fact that the EUA was made on science grounds (6). Given that the EUA was issued the day after Trump tweeted that "deep state" elements at the FDA were stalling vaccine development, however, it's hardly surprising that sceptics are worried that politics could be in play (7, 8).
But this isn't the first time the FDA has been accused of rushing COVID-19 treatments into use. In late March, the agency issued an EUA for hydroxychloroquine, but then revoked it in June. Should the EUA have been issued in the first place without full scale clinical studies?
Clearly, speed is of the essence; global deaths caused by COVID-19 are approaching one million – and economies worldwide are in tatters. Nevertheless, the scientific community must not lose its head. Good science must continue only as fast as it can – and that means without compromising quality or safety.
Receive content, products, events as well as relevant industry updates from The Medicine Maker and its sponsors.
Science Media Centre, "Expert reaction to Russia's approval of a COVID-19 vaccine," (2020). Available at bit.ly/3b6sfau.
K Pundi, AC Perino, RA Harrington, JAMA Intern Med., (2020).
theBMJopinion, "The rush to create a covid-19 vaccine may do more harm than good," (2020). Available at bit.ly/2QtMLIG.
FDA, "FDA Issues Emergency Use Authorization for Convalescent Plasma as Potential Promising COVID–19 Treatment, Another Achievement in Administration's Fight Against Pandemic," (2020). Available at bit.ly/31zuH68.
E Mahase, BMJ, 370 (2020).
BBC News, "FDA chief apologises for overstating benefits of plasma on Covid-19," (2020). Available at bbc.in/2EziJAR.
Science, "In FDA's green light for treating COVID-19 with plasma, critics see thin evidence—and politics," (2020). Available at bit.ly/3lvJWFo.
The Wall Street Journal, "Science Behind Convalescent Plasma for Covid-19 Is Clouded by Politics in FDA Authorization," (2020). Available at on.wsj.com/31z93yV.