Manufacture
Contract Manufacturing Services
When Outsourcing Goes Wrong
We ask Dean McAlister, Executive Vice President of Inizio Biotech for their top tips for a good partnership
Stephanie Sutton | | 2 min read | Opinion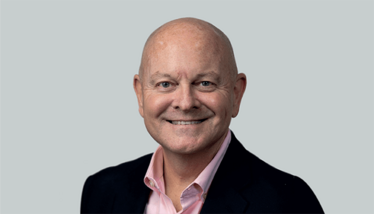 Sometimes outsourcing partnerships go wrong. What are the warning signs?

Major factors in an unsuccessful partnership include poor communication, a lack of therapeutic area expertise, quality issues, lack of local and cultural insights for new market expansions, and significant budget overruns.
If left unchecked, these issues can result in an unsuccessful launch.
Recognizing red flags early on can help companies take corrective action at pivotal points to prevent the partnership from going wrong. If these concerns persist after actions have been taken, terminating the partnership and finding a new partner that can better meet the company's needs may be necessary.
Finding the right partnership requires robust due diligence. Companies should carefully evaluate potential partners to ensure they have the necessary skills, culture, experience in their therapeutic area, and resources to meet their needs and ultimately maximize the value of their assets.
And what separates a good outsourcing partner from a bad one?

A good commercialization partner needs to bridge scientific knowledge and commercial understanding – and have the technical expertise their partner needs to deliver. Clear communication, reliability, and flexibility, while also being a cultural fit with their partners are also a must. They should work with their partners to offer transparent and cost-effective pricing structures, but they should also be willing to negotiate terms to ensure a mutually beneficial relationship.
Overall, a good partner should be a reliable and responsive extension of their partner's team.
What are your top tips for ensuring a smooth relationship?

First, select your strategic partner as early as possible in your emerging biotech journey. When realistic expectations are set early on, and both parties remain transparent in their communications as the project progresses, they are able to effectively build trust and respect on their shared mission to deliver life-saving therapies to patients. Ultimately, this alignment will help ensure the successful completion of the project.
Looking at the big picture – what are the major trends in outsourcing?

Right now, we're seeing significant demand for support across development projects treating age-related illnesses, chronic diseases, cancers, and other rare conditions. Cell and gene therapy is an area where we're seeing a notable uptick, with thousands of therapies in various stages of development.
In the biopharma industry as a whole, a key driver of growth is the rise of small start-ups and scale-ups, with more and more drug approvals coming from emerging biotechs. The size and agility of these emerging biotechs enable them to quickly tackle drug development problems. However, these companies do not have the depth of resources of large pharma and, therefore, must find creative and cost-effective solutions to advance their work. Strategic partners are particularly important for these smaller players to help guide decision making and fill gaps in expertise.
Receive content, products, events as well as relevant industry updates from The Medicine Maker and its sponsors.