Heather Bresch
The Power List 2016
---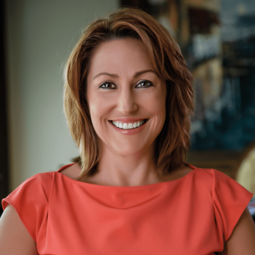 Heather Bresch
Chief Executive Officer and Executive Director, Mylan
Heather has spent her entire pharma career at Mylan. She became CEO and Executive Director of Mylan in January 2012, but her first job at the company in the 1990s was anything but glamourous – she was first employed as a data-entry clerk, tasked with typing out labels. Over the years, she moved onto other departments within the company and eventually stepped up to executive roles, including Senior Vice President of Corporate Strategic Development, Head of North American Operations, Chief Operating Officer and Chief Integration Officer, where she led the integration of Matrix Laboratories and Merck KGaA following acquisitions. Her appointment to CEO was announced in 2011 and she is one of the first women to take the reins of a western pharma company. Her goals as CEO are to double the size of Mylan's product portfolio, manufacturing capacity and earnings by 2018.
Heather has been included in Fortune magazine's annual 50 Most Powerful Women in Business list since 2012.
Contributions to industry & healthcare
Contributed to the development of the 2003 Medicare Prescription Drug, Improvement, and Modernization Act.

A strong advocate for the Generic Drug User Fee Amendments.

Actively involved in the Generic Pharmaceutical Association (GPhA) – in February 2016 she was elected to serve as chair of GPhA's board of directors; she previously served two one-year terms as the chair of the association in 2004 and 2005, and two one-year terms as vice chair in 2003 and 2006.

Championed initiatives to raise awareness of anaphylaxis, particularly in schools.

Championed initiatives to give patients in developing countries greater access to HIV medicines.
Judge's comment:
"Mylan and Heather Bresch have been involved in a lot of drama in the past 12 months, including fighting a hostile takeover bid from Teva and then failing to acquire Perrigo in Mylan's own hostile takeover attempt, but she is also undoubtedly a powerful leader and has greatly influenced the generic drug industry, among other things."
---