Catherine Tuleu
The Power List 2016
---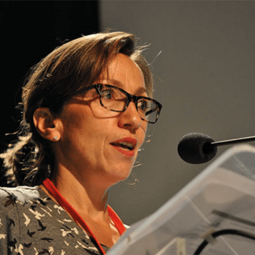 Catherine Tuleu
Reader, University College London School of Pharmacy
Catherine was featured in the 2015 Power List, but this year she has stormed her way into the top two. Catherine is a UK-qualified French pharmacist and her first experience of University College London (UCL; The School of Pharmacy, University of London until 2012) was as a postdoc student, and then a research assistant in the Department of Pharmaceutics with Professor Michael Newton. After a stint as a lecturer at Kingston University, she returned to UCL in January 2003 as Pfizer Paediatric Drug Delivery Lecturer for the then newly established Centre for Pediatric Pharmacy Research, of which she is now director. She was promoted to reader in 2011.
Catherine has traditionally been interested in gastrointestinal drug delivery, particularly colonic targeting, but since 2003 her main focus of research has been on drug delivery systems for neonates, infants and children. "In the last year, my research has focused on the most challenging pediatric subset: neonates – with a focus on those in low resource settings, as well as formulating for rare and neglected diseases," says Catherine. She has been involved in various projects ranging from repurposing drugs, designing fast disintegrating tablets for a nipple shield to dose babies while breastfeeding, to exploring the rectal route of drug delivery, and gaining knowledge on the acceptability of flexible solid oral dosage forms, such as multiparticulates. She has also been working on establishing methods to assess the taste of medicines in vitro.
As well as her work at UCL, Catherine is involved in a number of paediatric initiatives; she leads the European Paediatric Formulation Initiative, and is an external technical expert on pediatric formulations for EMA, the UK's MHRA and WHO. She is a partner in the FP 7 funded network of excellence Global Research in Paediatrics (GRiP).
---