Harold Varmus
The Power List 2016
---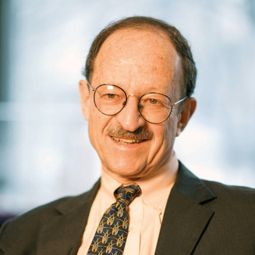 Harold Varmus
Lewis Thomas University Professor, Weill Cornell Medical College
Harold Varmus originally obtained a degree in English literature – with a desire to be a writer – before deciding to pursue a career in medicine. He worked at a missionary hospital in India and then turned his attention to research – and has since been involved in numerous groundbreaking discoveries connected to cancer. In 1989, he was the co-winner of a Nobel Prize (alongside Michael Bishop) for the discovery of the cellular origin of retroviral oncogenes – how malignant tumors are formed from normal cells.
As well as his research accomplishments, Harold has held a number of high-level positions. From 1993 to 1999, he was director of the US National Institutes of Health (NIH) where, among other achievements, he was involved in establishing PubMed Central in order to enhance access to scientific papers through the Internet. Since leaving NIH, he has been president of Memorial Sloan-Kettering Cancer Center in New York, a co-chair of President Obama's Council of Advisors on Science and Technology, and director of the US National Cancer Institute, a post he held until March 2015.
In April 2015, Harold took up his role at the Weill Cornell Medical College faculty. He is also a Senior Associate Core Member at the New York Genome Center where he promotes the use of cancer genomics throughout the New York region.
---