Carlo Toniatti
The Power List 2020 – Biopharmaceuticals
---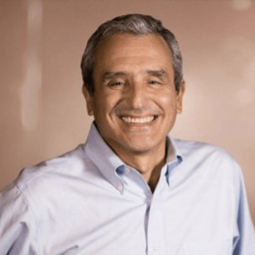 Chief Scientific Officer at IRBM
What one thing do you think will improve the drug development or biopharma industry?
I envisage that a major breakthrough in drug development will come from technological advancements. In particular, the more extensive generation and use of big data originating from preclinical and clinical studies, combined with a more comprehensive application of AI-enabled solutions. This will cover all the steps of drug discovery and development, from the initial target identification to clinical trials design and data interpretation. Both big data and AI are being used already to accelerate the drug discovery process, but so far, not one single AI-derived drug has been approved by regulatory agencies and, therefore, there is no proof-of-concept evidence in the clinic. Nonetheless, I think that during the next 10 years we will see significant changes. We will witness a better integration among increasingly sophisticated computational, bioinformatics and "pharmaco-omics" methodologies and technologies. Moreover, we will learn how to better integrate big data with AI in order to extract and select the information required from amongst the "noise" to tackle a specific problem or to answer a specific question.
Biologists, chemists, and pharmacologists working at the bench will still be not only necessary, but essential. However, the entire process of drug discovery should be accelerated as a consequence of the reduced attrition rate. Better targets, better prediction of selectivity, efficacy and safety of drugs, and more precise prediction of the responder populations, will lead to less failure in the clinic. In particular, we can envisage that the technological advancements in deep-learning technologies will allow us also to fully leverage smaller datasets, like those coming from a single phase IIa clinical trial, if not a single patient, during treatment. Not everything will be straightforward, and we will need to rethink how Big Pharma, biotech, academic institutions generate and share big data, how we define and protect intellectual property, and how we share and leverage negative data. A new generation of computational biologists, computational chemists and AI experts with specific expertise in drug discovery and development will need to be trained and incorporated into interdisciplinary drug R&D teams. Even the top management of drug discovery companies, including the CEO, will need to be very familiar with AI concepts in order to drive innovation.
What are the defining moments of your career?
I would say that there are four defining moments.
The first one is when I decided, as an MD, to stop the clinical practice and fully dedicate myself to research. At that time, this was not an easy decision, but I would say that it was inevitable due to my profound curiosity and interest for basic science. I also really loved working at the bench: when I was young, there were not so many ready-to-use "kits" or pre-poured gels or automated imaging systems available. Young students had to understand in real depth the biochemical and biological basis for each and every technique and method. However, this type of training gave me the capability to master the techniques I was using, to troubleshoot problems very quickly, and to understand what I was doing and why during each step of an experiment. I think I still benefit from this type of training. Last but not least, the sense of accomplishment felt when looking at "perfect" data generated at the end of a several days long, entirely "hand-made" experiment was fantastic and could give you a couple minutes of pure bliss!
The second moment was when I decided to move from academia to industry, to a big pharma in particular. This happened relatively early in my career and was motivated fundamentally by my desire to develop drugs to help a broad patient population. Nonetheless, I had to combat the reigning prejudice in academia against Big Pharma, which were considered a sort of "empire of evil", full of greedy people, committed only to profit. Of course, I immediately realized that nothing can be further from the truth and that Big Pharma is an abstract concept, a legal definition if you wish, but nothing more. What is real are the people who work there. The scientists I met over my 20 years or so in a Big Pharma environment were all genuinely interested in science and had the singular focus of developing drugs to help patients. I still feel lucky to have had the opportunity to work with so many wonderful colleagues and to bring oncology drugs to the clinic and approval, eventually.
The third defining moment was when I moved from Big Pharma, Boston to the MD Anderson Cancer Center, Houston, about 10 years ago. I moved back to academia to help build a drug discovery engine within an academic environment. This was a bold objective that could be conceived only because several talented and "professional" drug hunters coming from industry experience decided to take the challenge. Personally, I considered this the natural next move for my career, as over the years I became more and more convinced that the future of drug discovery also depends on a better and more productive interaction between academy and industry. I like to think that we did a nice job bringing four drugs (two first in class) into clinical development in less than 10 years.
The fourth moment is when I decided to go back to my home country, Italy, and joined IRBM in the position of CSO in 2018. From the scientific and business point of view, I like the challenge: expanding our operations while maintaining a strong focus on scientific excellence, which is what characterizes IRBM. Finally, I have to say that coming back to Italy has been also refreshing from a personal point of view: I guess this has to do with the simple fact that even if we are citizens of the world, we cannot completely forget our roots.
---