Hal Baseman
The Power List 2020 – Biopharmaceuticals
---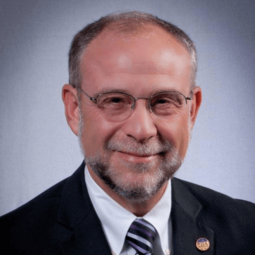 Chief Operating Officer at Valsource
What one thing do you think will improve the biopharma industry?
Given the relatively slow pace of innovation in biopharmaceutical manufacturing technology, our industry needs to consider more effective ways to employ innovative methods and technologies. We need to recognize where traditional methods and ways may no longer be the best. We need to identify where innovation can improve the manufacturing process and quality assurance. Then, we must use this information as motivation to work with suppliers and regulators to develop and implement those technologies. This recognition that there will likely be a need for inclusion of new technology should be addressed in the plans for manufacturing processes and facilities – even and especially where that new technology may not be apparent.
What are the defining moments of your career?
I am hoping that some of the most defining moments are yet to come. I have been fortunate to work with some great thought leaders in our industry, largely through scientifically based, industry associations such as the Parenteral Drug Association. At this stage of my career, I hope to see real change, better acceptance of innovation, and a focus on improvement over defending and maintaining the status quo.
On COVID-19?
I hope this message is largely academic by the time it is published. But what we should glean from this devastating situation is that we need to do a better job of planning for disruption, whether it be a natural disaster, a pandemic, or a man-made issue. If we have never experienced an event, we tend to underestimate its risk – especially in comparison to events we have experienced. We need to change that thinking. Real and effective risk management is about planning for the unexpected. This should be a lesson.
---