Dujuan Lu
The Power List 2020 – Small Molecules
---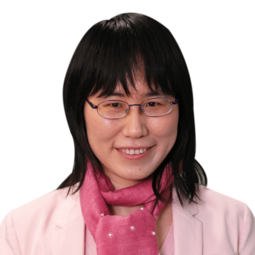 E&L Manager/Global Leader at SGS Life Sciences
Dujuan Lu is a scientist specialized in extractable and leachable (E&L) testing ensuring the safety and efficacy of polymeric materials used to pack and manufacture small molecule and biopharmaceutical drug products. She joined SGS in 2015 and today serves as the company's global leader of E&L.
Which people have inspired you?
I find inspiration in a variety of people and things. My family has inspired me a lot in my career. My father was a professor of engineering before he retired, and he sparked my interest in science. My mother was a businesswoman and through her I learnt what makes a great leader. And as a PhD scientist, my husband supports and inspires me. I am also very fortunate to have great mentors in academic and industry circles. Their passion and work ethics have motivated me to climb the ladder in my career.
---