Minzhang Chen
The Power List 2020 – Small Molecules
---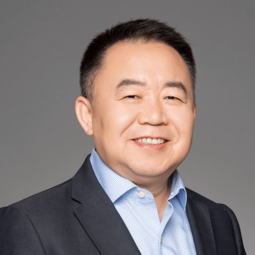 Chief Executive Officer at STA Pharmaceutical, A WuXi AppTec Company
Which people have inspired you in your career?
Each day, I am inspired by the dedication and commitment of our customers to bring new therapies forward, advance our field, and support patients worldwide. The work of our partnerships is perhaps the strongest motivation, and I am constantly impressed by their life-saving work.
What is the next big thing for the small molecule field?
A big question, but I think the next "big thing" for the small molecules field is how our industry will continue to strive to get more solutions and treatments to patients faster. Undoubtedly, we [the industry] have made great strides in this, but the incorporation of new technologies and fully-integrated outsourcing from discovery to commercial production will drastically reduce timelines. This could make the difference between a healthcare product's success or its failure. We must continue to help innovators improve both rates of productivity and attrition – that's where I see the next big revolution occurring, and contract manufacturers have a central role to play.
What is your opinion on pharma's fight against COVID-19?
I have been extremely impressed by international collaborative efforts across the scientific community and healthcare supply chain to quickly begin the development of new vaccines and existing drug targets, as well as by the range of companies scaling-up testing services globally. Ultimately, global challenges require global solutions. Once this crisis is behind us, I believe we will reflect on this pandemic as an age of increased international partnerships. Only by sharing our knowledge and maximising our resources can our industry help the greatest number of patients.
---