Nigel Langley
The Power List 2020 – Small Molecules
---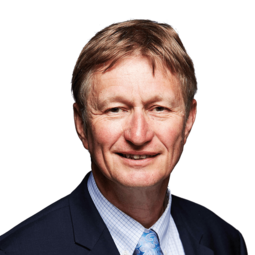 Global Technology Director, Pharma Solutions at BASF Corporation
Which people have inspired you in your career?
Two of the most inspirational people in my career have been Keith Coupland during my time at Croda International in the UK and the renowned dermatologist Albert Kligman.
Keith Coupland was the Technical Director at Croda, my mentor and a person who had a true passion for Chemistry. He was also responsible for turning Lorenzo's oil from 'an idea' into 'a reality'. Lorenzo's oil was developed as a preventative treatment for an X- linked chromosomal demyelinating disease called Adrenoleukodystrophy (ALD) and was inspired by an idea presented by Augusto Odone, the father of a boy, Lorenzo, who lived with the condition. This story was portrayed in the 1992 Hollywood movie 'Lorenzo's oil' starring Nick Nolte and Susan Sarandon. Without Keith's vision and passion Lorenzo's oil may never have happened. I spent 7 years on this project – the most rewarding one in my career ! Lorenzo's oil has since saved thousands of lives worldwide.
Albert Kligman was still an active dermatologist when I first met him at the age of 85 in 2001. He co-invented Retin -A for the treatment of acne and had a very distinguished career, which was at times controversial. One piece of advice he gave that still resonates is that throughout life you need to keep actively learning and "exercising your brain".
Thoughts on small molecules?
I believe small molecule drugs will play an ever interesting and complementary role in therapeutic areas involving large molecule / biologic drugs. This is already happening with several of the clinical trials that are ongoing for example with Keytruda and oncology where certain small drugs are being investigated synergistically to evaluate improved efficacy and patient outcome than with Keytruda alone. Important developments for small molecule drugs also concerns how they are manufactured and the increasing importance of innovative excipients, ones that are 'designed for purpose' like those needed for continuous manufacturing and 3D printing.
And COVID-19?
COVID-19 has certainly changed the world and has sadly shown how vulnerable we all are without an effective treatment for this infectious disease. I am truly impressed by the commitment and collaboration that is occurring within the pharmaceutical industry to help tackle this disease both by investigating the re-purposing of existing drugs as well as accelerating a new effective vaccine. There is a common target that the whole industry is working on, one where collaboration is center stage.
---