Marianthi Psaha
---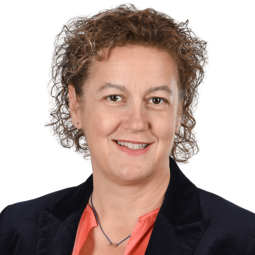 Global Head Cell & Gene Therapy, Santen Pharmaceutical
Psaha leads a global team guided by the purpose of changing the lives of patients around the world living with inherited retinal diseases, using cell and gene therapies to address significant unmet needs in ophthalmology by building capabilities and creating a sustainable, scalable platform.
What is the most interesting or little-known fact about you?
As a young teenager in Greece, every one of my friends was sent to afternoon school to learn a foreign language (predominantly English or French). As I had spent my early years in Canada and was already advanced in these languages, I decided instead to register for courses to learn sign language in order to enhance my capability to communicate with children who were not able to speak or hear…. At the time most of my friends thought it was a crazy idea, yet I received great fulfillment when I was able to use the new language I was learning.
If you weren't in the pharma industry, what would you be doing?
As I am inspired by continuous learning and at the same time want to always have an impact, I feel that I would probably pursue a career in academics where I could do my part in growing and shaping future leaders… as well as continue growing and learning as an individual.