Massimo Dominici
---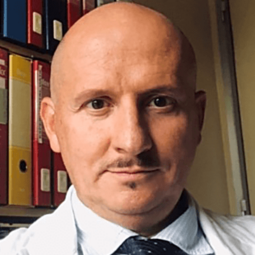 Oncology Professor, University Hospital of Modena and Reggio Emilia and Scientific Founder, Rigenerand
Massimo Dominici holds an MD degree from the University of Pavia, and undertook a postgraduate internship at Vienna University, a residency in hematology at the University of Ferrara, and served as a postdoctoral associate at St Jude Children's Hospital in Memphis. He has authored more than 150 papers.
What is the most interesting or little-known fact about you?
I have a passion for orchids, they are difficult plants but become generous and beautiful once given the space, light, and nutrients they need. A bit like growing cells…
What's been the biggest breakthrough in cell & gene in recent years?
I am amazed by the recent data on the ability to produce CAR T cells in vivo using modified mRNA, by injecting CD5-targeted lipid nanoparticles containing mRNA that reprograms T lymphocytes inside the body. This technology could open unprecedented therapeutic possibilities.
If you weren't in the pharma industry, what would you be doing?
I am actually something of a "chimeric individual" myself. I split my time between academic research, clinical activities, and early pharma development in cell and gene therapy. This is very demanding, but it offers an incredible opportunity to generate working hypotheses, challenging them in the lab first and then implementing them as a pharma reality. In this context, the endeavor is to maintain a balance between keeping my fantasies active and keeping my feet on the ground.
---