Queenie Jang
---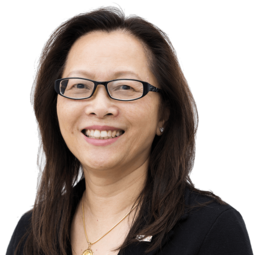 Chief Executive Officer, International Society for Cell & Gene Therapy
For Jang, the emergence of the advanced medicine field is akin to evolution from analogue to digital platforms in the IT sector. She also believes that cost-of-goods optimization is key to broad healthcare adoption of ATMPs.
What one thing do you think could improve the pharma industry?
One thing that could improve pharma in the CGT sector, as witnessed in the evolution of peptide and protein therapy, is to work carried out by CGT academia and the CGT enabling/developer industry to solve substantial manufacturing challenges for CGTs, in order to reduce the cost of these therapies and thus increase patient access and reimbursement globally.
If you weren't in the pharma industry, what would you be doing?
Semi-retired and learning cooking techniques. With technique and creativity combined, innovation is limitless.
---