John V. Oyler
---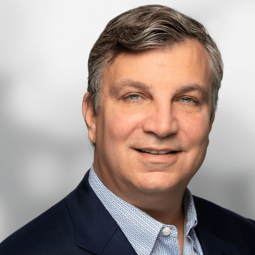 Co-Founder and Chairman, BeiGene
Though Oyler began his career as a management consultant at McKinsey & Company, his pharmaceutical experience is extensive. He served as the co-CEO of Genta (1997-1998), president of Telephia (1997-2002), CEO of Galenea Corp (2002 to 2004), and president and CEO of BioDuro (2005-2009). He is the current chairman of BeiGene, and has served as CEO and a member of the board of directors since 2010.
What is the biggest lesson the industry has learned during the COVID-19 pandemic?
BeiGene was founded on the premise that cancer has no borders and that science is fact-based and global. The pandemic and response to it have proven both these points. We have seen wonderful outcomes when we follow the science and come together with open and fact-based dialogue. We've also seen the opposite when isolationism inhibited our ability to mobilize or we tried to ignore facts and science. We view the successful areas of collaboration among industry, government, and academia as positive signals of what we can achieve together in addressing global public health threats.