Micki Hultquist
---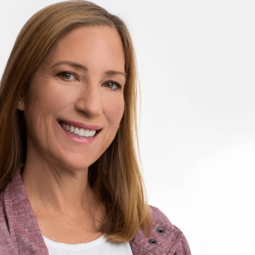 Global Franchise Head, AstraZeneca
An industry veteran, Hultquist has spent over 25 years in drug development. Her career began at Abbott Laboratories where she worked as a biostatistician. She joined MedImmune in 2000, bringing her knowledge of biostatistics with her but transitioned into a project leadership role at the company in 2008.
Today, she leads the Franchise Team at AstraZeneca responsible for the development and commercialization of Saphnelo, a monoclonal antibody treatment for Systemic Lupus Erythematosus.
What is the most interesting or little-known fact about you?
I have an identical twin sister and we are truly identical in every way. She has been a really important support throughout my life and I think having that experience growing up has shaped my work and leadership philosophy. I view myself as a highly collaborative person and not particularly competitive (because if I won at something, that generally meant she lost). Today, I try to carry that through to how I approach leading teams. If someone tries to compete, I try to take a step back and create an environment where we can win together.
What has been the biggest breakthrough in biopharma in recent years?
I may be biased, but after spending the last 10 years working in lupus, where the impact on patients can be so debilitating, I view the approval of Saphnelo as a massive breakthrough for patients and the lupus community. Looking forward, I'm interested in watching the evolution of AI and clinical trials and how we might be able to shorten the overall length of trials.