Kevin Cook
---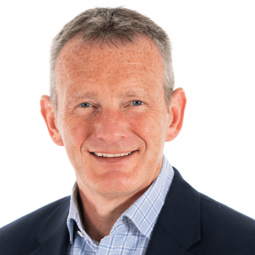 Chair and CEO, Sterling Pharma Solutions
Kevin has over 30 years' experience in the pharmaceutical industry. He started working life with Robinson Brothers as an assistant plant manager before progressing to senior roles at the company – and then beyond.
If you weren't in the pharma industry, what would you be doing?
I would definitely enjoy working in Formula One! Having to integrate technology, design and innovation, and align these with strategy, managing personalities, marketing, logistics and teamwork among other challenges, to gain a competitive edge. While an entirely different field, there are distinct synergies with being the CEO of any business really, except maybe managing the personalities! I think being part of a dynamic, rapidly evolving business such as that would be exciting, but to be honest, just changing tyres in the pit lane would do for me!