Nigel Langley
---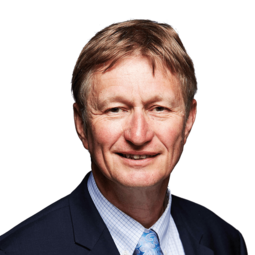 Global Technology Director, BASF
In 2018, Langley was awarded the Industry Research Achievement Award in Excipient Technology by the IPEC Foundation. He has been a member of the Executive Committee at IPEC Americas since 2010 and is currently Chair.
What has been the biggest breakthrough in small molecule drug development in recent years?
One of the major breakthroughs in recent years in small molecule drug development is in novel excipients and the FDA novel excipient pilot review program that was introduced in December 2021.
The FDA novel excipient pilot review program should help to reduce the regulatory risk for using novel excipients and provide the opportunity for excipient suppliers to develop new excipients that have been specifically designed to help address current and future formulation challenges – for example for poorly soluble and poorly permeable drugs and in taste – masking bitter drugs.
What is the most interesting or little-known fact about you?
I attended the London premier of the Hollywood movie Lorenzo's Oil in Leicester Square in 1992. The movie starred Nick Nolte and Susan Sarandon.
Lorenzo's Oil was developed as a preventative treatment for an X-linked chromosomal demyelinating disease called Adrenoleukodystrophy (ALD) and was inspired by Augusto Odone, Lorenzo's father. Lorenzo was diagnosed with ALD in 1984, when he was six years old. At the time, there was no treatment for ALD and Lorenzo's parents, Augusto and Michaela Odone, dedicated themselves to save Lorenzo's life as well as the estimated 10,000 boys worldwide each year that are diagnosed with ALD. Lorenzo was in poor health when the oil was first administered but he lived to 30 years of age.
I spent seven years on this project, helping to take the laboratory process to manufacturing scale and worked with Don Suddaby, who had a small part in the movie, where he played himself. This remains the most rewarding project in my career and over the last 30 years Lorenzo's Oil has helped to save thousands of lives worldwide.
---