Business & Regulation
Business Practice,
Drug Discovery
Adding More Seats to the Table
The pandemic galvanized a truth: We all have a vested interest in the development of new drugs. And that means we must find room for all stakeholders at the decision-making table.
Gary Nolan | | Opinion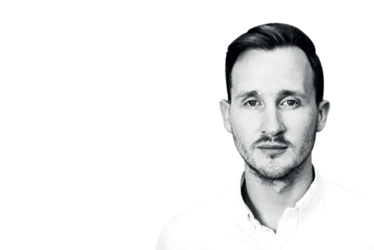 The COVID-19 pandemic has changed what is possible in drug discovery, development, manufacturing, policy, access, and distribution. In December 2020, the WHO issued its first emergency use validation for COVID-19, which allowed countries to expedite their own regulatory approval processes to import and administer the first COVID-19 vaccine. Systematic barriers were removed, policies were revised, and corporate competition rules were relaxed – all to accelerate an exit from a global pandemic and resuscitate life.
For the first time in history, humanity was aligned on a single goal: to find a cure to this disease. Unknowingly, we all became patient advocates overnight. We were all trying to weather the same storm (albeit in different boats) and all advocating for an improvement to the situation. Never have we witnessed behavioral, systemic, and cultural changes on such a large scale at such a rapid rate.
Responding to the needs of the global community, governments around the world championed change, demonstrating that the drug discovery and development process can be accelerated, and providing access to testing and new therapies en masse and in unprecedented timeframes. Our government leaders simultaneously became our patient leaders collaborating with the pharmaceutical industry, researchers, and policymakers to provide insights into the needs of the communities they represent, all in the pursuit of a vaccine. Their approach made it clear that in our collective pursuit for progress, no single group or individual owns the drug discovery and drug development table; therefore, it should no longer remain the responsibility of the pharmaceutical industry to decide who is at the table when decisions that impact patients are being made.
Whenever we make decisions, we should be asking ourselves, "Are the 'four Ps' (patients, physicians, policymakers and pharma) represented at this table?" Only when this question becomes standard and is implemented without thought will we experience progress on a scale seen during COVID-19.
The rise of the patient advocacy team within the pharmaceutical industry is a positive indication that this change is happening. Only 15 years ago, patient advocacy teams were a "nice-to-have" function; today, they are becoming an integral component of the drug discovery and development process. Patient organizations provide advocacy teams with an opportunity to understand the storm – although from a distance and through a very small window. This is progress, but meaningful change will be a long time coming.
The pharmaceutical industry also has an important role to play in the future of patient advocacy. With their resources and influence, the pharmaceutical industry can and must empower patient organizations and their leaders to become the facilitators and champions of collaboration with physicians, researchers, and policymakers. An example of this currently exists in the form of the Advocacy Exchange, a virtual platform for advocacy organizations, patients, and industry leaders, which hosts a monthly working group session that focuses on the tangible steps all stakeholders can take to define the future of advocacy.
Just like we listened to our governments during the pandemic – and allowed them to advocate for our needs, we need to apply the same mindset to patient advocacy and our partnerships moving forwards. Only when the drug discovery and development table is an equal place for patient leaders, patient organizations, policymakers, physicians, and the pharmaceutical industry can we truly say that we are successfully collaborating with the community and bringing therapies to patients that make a meaningful difference.
Receive content, products, events as well as relevant industry updates from The Medicine Maker and its sponsors.