Business & Regulation
Business Practice,
Standards & Regulation,
Small Molecules,
COVID-19
Advocate for Access
Sitting Down With… Warwick Smith, Director General of the British Manufacturing Generics Association, London, UK.
Maryam Mahdi | | Hot Topic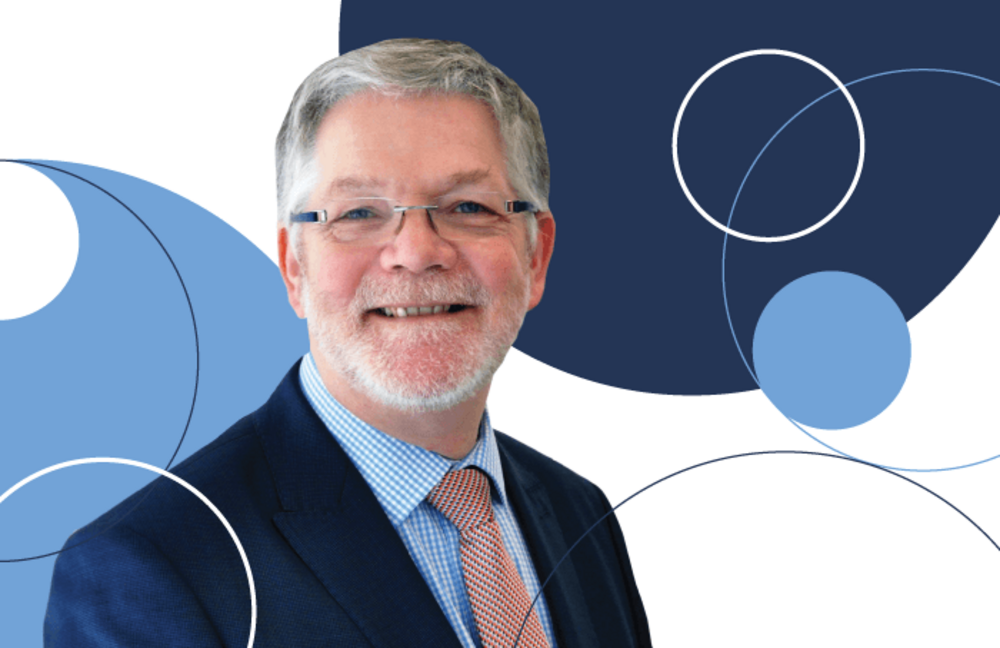 What makes pharma such an interesting industry to work in?
Every day is different. As an industry, we're constantly thinking of ways to bring complex products to patients and there's always another challenge to address. A key factor in getting the right treatment to the right patient at the right time is affordability. To ensure access to crucial drugs, we must constantly ask ourselves if payors can manage the costs. If they can't, we risk alienating some of the people we serve – so dealing with the cost-related hurdles that emerge is always exciting.
I'm fortunate in that everything we do at the British Generic Manufacturers Association (BGMA) is driven by the need to guarantee that high-quality, low-cost generics can reach patients. Whether we're applying our code of conduct or engaging in negotiations with government and regulatory bodies, our goal remains the same. It's a privilege to help ensure the delivery of safe, reasonably priced medicines to patients.
What does your role at the BGMA involve?
I occasionally describe myself as a filter and a mirror. We work closely with industry, government, and the UK's National Health Service (NHS) to foster discussion so that each can understand what the others do, their needs, and how we can work together to meet them. The information exchange we facilitate helps them better adapt to the others' needs so that, together, we can create an enhanced environment for access to medicines for patients.
How has COVID-19 affected the BGMA's activities?
Hugely! Most medicines used in intensive care are generics – under normal circumstances, demand for them is relatively low particularly those used for ventilating patients but that changed dramatically during the crisis. A handful of manufacturers would typically produce one to two batches of some of these medicines each year, but at the peak of the first wave of the pandemic were seeing demand at up to 10 times their normal supply. One of our member companies met demand for a year's worth of product in just two weeks. At the peak of the pandemic earlier in the year, we were working with our partners to direct manufacturing efforts to the drugs that were needed most. This meant altering manufacturing schedules, working with international suppliers, and consulting with the Department of Health and Social Care and the Foreign Office to get medicines into the UK from overseas. We've definitely taken on a more hands-on approach to manufacturing as a result of the pandemic.
COVID-19 has highlighted key areas for improvement and given pharma the impetus to address them now. As we move from the first wave of the pandemic into the second, for example, old generics are emerging as pertinent solutions. Dexamethasone – a steroid that has been around for years – is one of several drugs that have been repurposed to tackle symptoms of COVID-19. I've always strongly advocated repurposing, so it's encouraging to see how effective it can be in the context of a major healthcare event like this.
We're also learning how to respond to emergencies faster and more effectively – a change in attitude that will have long-term benefits for us all.
What about Brexit?
To quote Michel Barnier, the European Commission's Head of Task Force for Relations with the United Kingdom, "Let me be frank. Until now, nobody has explained to me the added value of Brexit." Though it may be difficult to fathom the long-term impact of the move on British pharma, the decision has been made; now, we must act.
As an association, we are concentrating on mitigating any negative impacts on medicines supply. We've spent months planning for logistical changes, working with the MHRA, and ensuring licensing decisions were made early. Like the government and UK regulators, we have been working to forge new alliances with international companies. The government has built up their supply of essential medicines for COVID-19 and manufacturers are building stocks generally in case there's disruption in January – particularly at travel ports like Dover, where they have booked alternative slots in case of a problem bringing medicines in. Progress is being made, but challenges still await us.
So is the future bleak?
No – this is resilient industry committed to its mission, and we're all doing a lot to mitigate potential risks. We're going to have to adapt to maintain our supply. On top of that, we'll continue to learn from the COVID-19 pandemic as it plays out. We're already exploring how we can create a more resilient supply chain. The country may have to opt for drugs with a guaranteed assurance of security of supply, rather than the cheapest available options. But, moving forward, we must also ensure that we have a diverse supply of ingredients in the UK to boost our manufacturing potential. This will help if trouble arises in one or more of the countries we work with.
If you had spoken to me three years ago, I'd have said the same thing – but the double hit of COVID-19 and Brexit has highlighted the need for change. That said, I've always been fascinated by pharma's ability to adapt to change. In the time I've spent with the BGMA, I've seen it grow from small beginnings to a cornerstone of British industry and healthcare. We thrive on challenges – and I expect that we will continue to drive generic competition and a sustainable supply chain despite the unknowable future.
Enjoy our FREE content!
Log in or register to gain full unlimited access to all content on the The Medicine Maker site. It's FREE!
Login
Or register now - it's free!
You will benefit from:
Unlimited access to ALL articles
News, interviews & opinions from leading industry experts
Receive print (and PDF) copies of The Medicine Maker magazine
About the Author
Maryam Mahdi