Business & Regulation
Standards & Regulation
Amazon's FDA Warning Letters
Unregulated drugs being sold and distributed by the online retailer come under fire
Stephanie Sutton | | 2 min read | Opinion
Last year, a relative bought me a counterfeit box set for Christmas. When I mentioned it was counterfeit, they were surprised because they had purchased it from Amazon. What they perhaps didn't know is that the online retail giant has a huge problem with counterfeit goods; Amazon's own 2021 Brand Protection Report revealed that the company identified more than 3 million counterfeit products in 2021, and sued or referred for investigation over 600 criminals. It's also spending big bucks to address the problem – $900 million and 12,000 people have been thrown at the issues of counterfeits, fraud, and other forms of abuse.
Though counterfeit box sets are unlikely to harm human health, counterfeit medicines are a different story. And the FDA has now turned its critical eye on Jeff Bezos' e-commerce empire.
In August, Amazon.com received an FDA Warning Letter for selling products for mole and skin tag removal. Though the products were distributed by Amazon on behalf of third parties, the FDA says that Amazon is still responsible. Notably, there are currently no OTC products approved for these indications.
Amazon.com has now received a second FDA Warning Letter. This time, the FDA tested dietary supplements and found traces of diclofenac – an NSAID associated with the risk of increased cardiovascular events, including heart attack. The specific products mentioned were "Artri Ajo King," "Artri King Reforzado con Ortiga y Omega 3," and "Ortiga Mas Ajo Rey."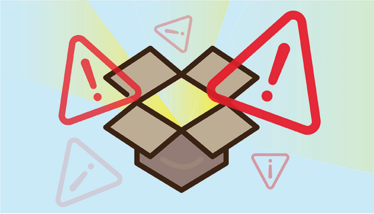 Products marketed with the names "Artri" and "Ortiga" were highlighted in an FDA warning to consumers in April 2022, when the agency found the presence of APIs not listed on the product labels, including diclofenac, dexamethasone, and methocarbamol. It's possible that ingredients would also vary from lot to lot. A warning for Artri Ajo King products was also issued in January 2022 – and, since then, the FDA has received adverse event reports, including liver toxicity and death, associated with the use the products. The FDA says, "Health care professionals should evaluate patients who have used Artri and Ortiga products for drug and disease interactions involving diclofenac, methocarbamol, and corticosteroids, and treat accordingly."
The latest warning letter to Amazon.com likely stems from the FDA's ongoing investigation into the distribution of these products in the US. Amazon.com seems to have taken swift action – I was unable to find any of these products when searching.
But, given the scale of the retailer's presence – and the size of its counterfeit problem – it seems unlikely that this will be the last time Amazon.com runs afoul of the FDA.
Receive content, products, events as well as relevant industry updates from The Medicine Maker and its sponsors.