Business & Regulation
Biosimilars,
Trends & Forecasts,
Business Practice
Brace for Biosimilars!
Biosimilars are making waves in the US. What can we expect – and what more can be done to help biosimilars thrive?
Jeff Baldetti | | Opinion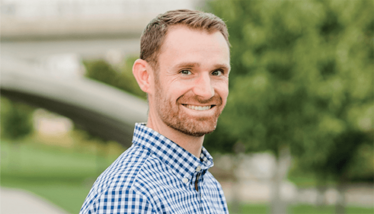 When I first joined Cardinal Health a few years ago, the company was just starting to develop its biosimilar strategy; in fact, my very first assignment was to work on this task. Very quickly, I fell in love with these products. Biosimilars are good for patients, good for the healthcare industry, and good for innovation because they promote competition – quite the triple-combo!
Although biosimilars may not be seeing the rapid proliferation in the US market that some might have expected, they are certainly still seeing successes. Biosimilars have been available in the US since 2015, but, until 2018 or 2019, we saw relatively slow uptake. Hesitancy defined the immediate response; decision makers had a range of questions about biosimilars. Foremost, they wanted to be certain that these products were safe and just as effective for patients.
Progress… During a pandemic

In the last few years, providers have become much more comfortable with biosimilars. Use has rocketed and 2019 alone gave us nine new FDA biosimilar approvals. The US has now approved more biosimilars than the EU did in its first seven years since opening the gates.
The COVID-19 pandemic's impact on the uptake of biosimilars is interesting. First, oncology and rheumatology (for which many biosimilars are indicated) were not hit as hard by the pandemic as other healthcare therapeutic areas, which provided these biosimilars more protection against the external market factors. Second, the pandemic triggered significant financial distress in almost every industry, including healthcare, which helped underline the curative powers biosimilars can bestow upon balance sheets. Lower cost biosimilars were welcomed by individuals in need of healthcare but also squeezed by pandemic effects.
It was during the pandemic that Cardinal Health began development of a report on the US biosimilars market (1). We wanted to gather a really comprehensive review of stakeholder perspectives across the healthcare ecosystem and made a concerted effort to survey not only prescribers across different therapeutic areas, but also pharmacists.
We wanted to offer a perspective on what's to come, as it's not enough to merely summarize the past seven years. As we round the turning point, biosimilars are going to be moving into new therapeutic areas and new classes of trade.
Coming to America
Milestones in the Story of Biosimilars' Entry to the US Market
2010: Abbreviated 351(k)pathway for biosimilars signed into law.
2015: Launch of first biosimilar, Zarxio, a treatment for neutropenia associated with chemotherapy.
2019: The first therapeutic oncology biosimilars launch and rapidly garner adoption.
2021: Insulin product Semglee launches as the first retail, interchangeable biosimilar. Humira biosimilar Cyltezo receives an interchangeability designation.
2023: Scheduled launch of at least seven Humira biosimilars.
Nothing's easy

Of course, almost all changes bring new challenges. FDA approvals and launches won't magically guarantee smooth sailing for biosimilars. Right off the bat, the US presents a problem because it has different regulations in different states. From Ohio to Texas to California, biosimilar manufacturers have to handle managed care differently for different patients and different insurers. They have to adjust and deploy their commercialization strategies accordingly.
Two even more fundamental challenges that can hinder the development of biosimilars are time and money. Biosimilars are biologics, and manufacturing biologics costs a great deal of money, regardless of whether it is an innovator product or a biosimilar. It can take five to seven years and several hundred million dollars to bring a biosimilar to market. For products like biosimilars, which are intended to be less expensive, this can make formulating a pricing strategy difficult. Manufacturers must ensure their biosimilar has all of the same characteristics as the branded product, including wraparound patient services, but will often have far fewer dollars at their disposal.
The Cardinal Health Biosimilars report does unveil a few surprises as well. One finding that I found particularly striking was the 97 percent positive correlation between managed care coverage and biosimilar adoption rates. The direction of that correlation makes sense – the surprise lies in the sheer strength of synchronization.
Another rather dramatic finding revealed in the report is the shift in oncologists' perceptions. Back in 2015, less than 20 percent of oncologists were comfortable with the idea of switching their patients to a biosimilar. Fast forward to today, and that figure has jumped to over 70 percent of oncologists being completely comfortable with the idea, and a further 20 percent feeling comfortable with the idea of switching for supportive care oncology products only. This change in attitude represents a major shift. Consider Humira – the number one selling drug in the world. Since its launch in 2003, over 19 years ago, Humira has garnered well over US$100 billion in sales. Now, there is a chance to bring the cost of the treatment down and vastly improve access for patients with Rheumatoid Arthritis, Crohn's, psoriasis, and several other diseases across the product's indication list. In the US, we already have seven biosimilars to Humira that are FDA approved and awaiting various launch dates through 2023. We expect this number will only continue to grow throughout the remainder of 2022. In 2024 onward, we will continue to see this shift from provider-administered, medical benefit products, to more retail, self-administered products in the immunology space.
Know thyself

We also need to get more knowledge into the hands of patients. If you are a patient being treated with an expensive biologic, it is absolutely in your interest to learn more about biosimilars. Across the world and in the US particularly, healthcare grows more expensive with each passing year. Most people are facing ever more severe financial pressure, and very often the sources of these pressures are totally beyond their control. Biosimilars offer one way for patients being treated with a biologic to take back a little control and alleviate some of that pressure. Unfortunately, there is a great deal of misinformation about biologics and biosimilars out there. More education needs to be done and made more accessible. As an industry, I believe we need to do a better job of educating patients and addressing their concerns. The more comfortable patients feel with how these products are approved and how they interact with their bodies, the better.
Our report is – I hope – one means for such an education. Cardinal Health works at the intersection of healthcare in the US and interacts with providers, pharmacists, life science companies, payers, and patients, which has uniquely positioned us to collect and share information about biosimilars with all stakeholders.
Biosimilars have shed light on some of the hardest challenges posed by the American healthcare system – many of which are baked into its very design. Delayed biosimilar entry and growing gross-to-net price gaps both have shown how misaligned incentives can lead to decisions that do not seem logical. I believe that new policies are needed to continue supporting biosimilars to ensure these products have a place in our market and to free up dollars to fuel the next stage of innovation. In the last three years, we have seen the beginnings of this shift in policy, but the benefits of these policies can often be a long time coming and heavily debated. Today, several states have begun proposing legislation to support biosimilar products, with some going as far as presenting laws that would require parity coverage in payer policies or formularies between reference products and their biosimilars. At the federal level, in a response letter to the Biden Administration from the Department of Health and Human Services (HHS), biosimilars were cited over 90 times in 27 pages as key tools to improving competition in the market. Additional policy suggestions like potentially increasing biosimilar reimbursement to ASP + 8% of the reference ASP (currently ASP + 6%) or streamlining the biosimilar approval process are all being heavily discussed and debated today. Various agencies and trade groups are becoming more and more invested in ensuring the promise of biosimilars comes to fruition, but policy alone is not a panacea. We need additional policy, robust provider and patient education, and alignment along the healthcare delivery chain to ensure that biosimilars in America maintain momentum and fulfill their triple aim.
At Cardinal Health we absolutely want to be cheerleaders for biosimilars, but we also want to see our entire system continue to come together and align behind what biosimilars really stand for: lower cost of care, increased access, and reduced expenditure for the entire health system.
The Atlantic Mirror
Let's address the elephant in the room. "The EU beat the US to the punch by about a decade, so can we learn from them?"
The answer is yes and no. Let's start with the reasons for "no."
The big untranslatable element is the diversity of payer systems. The EU is not one country, and the healthcare systems of its member states are anything but uniform. The way the relevant authorities in Estonia, for example, choose products for patients is markedly different from the British methodology, which in turn may not mirror Slovakia, Switzerland, or Sweden. On top of that, the frameworks employed in Europe are dramatically different from the payer landscape that we have in the US.
Now let's flip the coin and examine the case for "yes." The EU has had Humira biosimilars since 2018. That's a significant amount of time to have had patients in touch with the treatment, especially when contrasted against the hesitancy we are seeing here in the US in the rheumatology space. If we can initiate some good old-fashioned Euro-American knowledge-sharing here, then we can use that information to help surmount some of the barriers in access and education gaps here in the US. Getting this sort of head start before entry to market would be, in my opinion, a very intelligent thing for us to do.
Receive content, products, events as well as relevant industry updates from The Medicine Maker and its sponsors.
Cardinal Health, "2022 Biosimilars Report: The U.S. Journey and Path Ahead", Cardinal Health (2022). Available at: https://bit.ly/C-Bio-Report