Business & Regulation
Business Practice,
Marketing
Cast Out the Oracles
Some people do business by using the past to predict the future, but is this the best launch strategy for a new product?
Angus Stewart | | Interview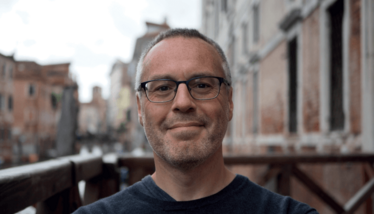 Winning regulatory approval for your hot new therapeutic product does not guarantee success. Plenty of good drugs have gone on to flop in the marketplace. There can be a number of reasons for a failed launch – from the formulation to the price – but the positioning of the drug product plays a crucial role. You can have the best formulation in the world and still have it fall apart with the wrong positioning. According to Mike Rea, CEO at IDEA Pharma, too many pharma companies adopt the same launch strategy for every single product – and also think too much about the past. In this interview, he explains why he aims to obliterate this outmoded way of thinking.
Over your career, what have been the most eye-opening moments in the industry?
Eye-openers often come out of fortune; they happen when you've been around a brand team that has done something different. I was lucky enough to be involved in the launches of Avastin and Opdivo, which were both hugely successful.
An interesting question is whether great brand teams succeed because of or despite the organization surrounding them. The launch of Lipitor is a perfect example. It was the world's most successful drug and, although there were some good choices and strategy, there was also a huge amount of luck involved. This was a drug that was forecast to do around US$1 billion a year six months before launch and ended up doing $14–15 billion a year.
Speaking to people at Pfizer at the time, however, I was shocked to learn that few saw the point of examining their success. No one seems to mind if you get the forecast wrong that way! Some of the actions the team took were because they thought it was going to be a small launch. They changed the regulatory endpoints, and the positioning. It's intriguing as a case study and some of the best positioning for a drug that I have ever seen.
In over 30 years of consultancy with pharma, my biggest frustration is still the fact that people work, but they don't think! There are so many lessons sitting around in pharma waiting to be learned. Instead, people look so hard to find one way to do everything. All drugs are treated the same. The reality is that treating drugs as individuals – almost like children – is the best way to move forward.
I spend a lot of my time listening to and loving music. I've even got a record label I run as a hobby. Musicians are beloved because they know all the ways of playing an instrument. When they play something, it's intentional. I think the same should be true of pharmaceutical strategies. Of all the different ways that you can do something, you must choose purposefully. To be like Picasso, you can't simply be talented. Like Picasso, you must focus on being something specific. I think that route is available to most drugs, if only pharma were to embrace it.
What inspired you to set up IDEA?
About 20 years ago, I was working in a medical communications company that was growing fast. Then, we were acquired by a larger company who wanted to "modernize" us. I didn't agree with their plans, so I resigned, which in turn triggered massive changes in my life. I was put on gardening leave for six months; in that time, I went from being on transatlantic flights every Monday to watching my children grow. I decided that I would consult from now on to preserve that better balance of work and life.
IDEA Pharma was set up to help companies with lifecycle strategies. Early on, we were a band of pirates! But, in time, we took on a deliberate growth strategy and disruption approach to help elevate the brands we worked on.
Across launches and throughout companies, what are the mistakes that you see over and over again?
I'd point to the pervasive, decades-old belief in standardization, which you see today in "marketing excellence"-type approaches. According to this way of doing things, people think you need an ad agency to do X, a market research agency to do Y, and so on. The reality is that most people only have a glimpse of the jigsaw. They bring their jigsaw pieces to the table, and that's the only way to do it.
I think we should put people over market research. I like to use a metaphor to describe where the conventional approach goes wrong: these people often look for insight under one lamppost on a dark street – and it's the only place they look. If you are doing all your research, testing, and everything else under that one light, you never look beyond it to see what else is possible. These types of people look at the way the market has been instead of looking at the way it could be. I think this is the biggest mistake companies make when launching a new product.
I also see a lot of mistakes at the very start in basic market research. First of all, there is always sampling bias; you can only ask the people who are prepared to be asked. Their answers might not be representative of the group and companies often don't look for great numbers anyway because of budget.
Market research also often relies on doctors, who answer like doctors and don't necessarily tell you what they truly feel. In many cases, I encourage my clients to go against what people think they think and, instead, look into the psychology driving the way they make decisions. You can't always rely on data; you need to factor in emotions, too.
Lipitor didn't have any reason to succeed. It was a fifth to market drug, but I think it succeeded because it didn't follow where others had led.
Working with our clients, I have a toolkit of basic, well-loved cheats to get them to think. For example, when somebody says to me, "This is going to be an efficacy play-out," I ask, "What do you mean by efficacy?"
In the case of a rheumatoid arthritis drug, for instance, "efficacy" could mean a reduction in pain, damage, progression, or inflammation. I believe "efficacy" is simply jargon that people throw out, assuming there is one agreed definition. Of course there isn't.
Are pharma companies aware of how their practices might be holding them back?
It's much easier for them to operate the way they always have. If the 30 people working on drugs in your pipeline all bring you the same slide deck, it's much easier for you to do a compare-and-contrast on what they're showing you – but it's also a big risk.
To have the agility to behave differently, you must trust your teams and give them room to do something meaningful. Either you decide that the people at the top are the oracles – where everyone brings them offerings and they will tell you whether you have it right or not – or you believe that the teams should be trusted to do this themselves.
In companies where progression is slow and steady, once you become senior, you will be reviewing a brand plan every six months. What are you going to add if you're only looking at it every six months? Your underlings may need to teach you something about the therapeutic area before you can determine whether it's good or not.
In companies that have done well – like Gilead in antivirals – the leadership already understood antivirals, so it was easy for them to say yes or no to the brand plan. It depends on the organization and on how comfortable the leadership are with being challenged and with being brought into a conversation, rather than simply being presented at.
Some CEOs want to look at every slide deck, every detail, and have input into everything, which is fine (if they know what they're doing). But that only works if the company is launching something meaningful…
Our Pharmaceutical Innovation Index looks at this sort of thing. We ask, do people make a difference to drugs? Or do drugs make all the difference in their own right?
What inspired IDEA Pharma's Innovation Index?
It was born from a happy accident. One day in the office, 11 years ago, we were shooting the breeze and I happened to ask, "Suppose you gave the same drug to two different companies in phase I. Would they be equally successful?"
Everyone knows that the answer is "no," but no one knows why. You have to take into account the reasons companies tend to be more or less successful when they launch medicines. Even if a company is confident that they are good at what they do, what if there is still a better way?
Consider the English Premier League. The top 10 teams are identical in neither play nor management, so mirroring Man City is not necessarily going to guarantee Sheffield Wednesday a spot at the top of next year's Premier League. In this sense, pharma and football are the same.
We took the top 30 companies by market cap. All the data are public and we see how good they are at not losing drugs in phase III, getting market access, selling in their first or second year, and so on. Then, we were able to compare and contrast them with others who were doing the same things at the same times. The company that came out top for innovation in year one of the index was Johnson & Johnson. Shortly after, I received a letter (it was still letters rather than email back then!) from Paul Stoffels at J&J. He thanked me and asked, "How do we improve?" I found this intriguing. His company came out on top, but he still wanted to improve… that is something to be admired.
Today, the Index is called the Pharmaceutical Innovation and Invention Index. It's an annual publication (check out the 2021 Index here) that shows which companies are actually delivering innovation and invention, rather than just talking about it. The top five companies for innovation in the latest Index are Eli Lilly, Roche, Regeneron, Seagen, and Incyte.
We were very specific when we added the term "invention" to the index. Innovation is about creating value from your pipeline (although many people still think innovation is about good ideas). Invention is the creation of novel ideas. So, two years ago, we added an Invention Index to reflect those people with great pipelines full of breakthroughs. They could be full of intriguing designations by regulatory groups or first-in-class molecules.
This creates quite an interesting axis. There are people who are great at pipelining and people who are great at launching. But it all comes back to this: if someone's doing it better, you need to know about it.
Do you see commonalities between high-ranking regulars on the index?
We do see trends because of the five-year rolling view we constantly maintain. Some companies have come and gone; some operate on a "Hollywood" model – if you launch enough drugs, some will be successful. They may be the ones you'd expect to be successful, or they may not. For this reason, bigger companies tend to do better than smaller ones, simply because they've got more in their pipelines.
That said, the most important trend is obvious – companies that understand their therapy area extremely well do better than those that don't. For example, Gilead in antivirals: huge. Gilead in oncology: horrible. There is, however, one caveat – you can't stand still. Many oncology companies that were excellent 20 years ago, for example, missed the immuno-oncology wave and are now swimming like mad, trying to catch up.
Another key difference is leaders' decision-making competency. In a recent conversation I had with Dan Skovronsky, head of R&D at Lilly, he talked about the way their company has essentially built a cluster of biotechs. He said, "If you buy Loxo Oncology because they're a great oncology company, why would you then make them ask you whether or not something is a good idea?" I thought that was a wonderfully humble approach. Our industry is full of uncertainty and there are only two possible responses to that: you can either pretend it doesn't exist and try to predict your way out of it (which is what most people do), or you can lean into the uncertainty. Sometimes decisions need to be faster and should be made closer to the coalface. Companies that do that tend to be better in our index.
Also, I think that associating innovation only with scientists and molecules is a failed policy. Innovation means that your regulatory people, clinical people, medical affairs people, marketeers, and more all have an impact. It is organizations, rather than molecules, that really make the difference.
Last year you wrote a book titled Pharmaceutical Positioning…
I never set out to write a guide to pharmaceutical positioning. Instead, it was intended to distill the lessons I've learned from doing this for 30 years. My company has worked on eight of the 15 biggest launches of the last five years. We positioned data that, in the case of those 15, vastly exceeded our scale as an organization. I wanted to reclaim positioning from the ad agencies and market research agencies that do it badly and, instead, emphasize the fact that positioning is a strategic activity. Positioning should be thought about at phase I, II, and III. But the positioning at each stage isn't the same; in phase I, you're making choices about where to launch the drug, for what indication, and in what patient segment. At phase III, you're essentially telling the story. Beyond that, comes repositioning.
(The book is mostly a series of small lessons instead of a big textbook, because the process, the methodology itself, is long-winded and boring!)
The "model of excellence" folks think there should be one approach to positioning. Well, you can't have a single approach to positioning, to being first-in-class, best-in-class, and so on. It doesn't work like that.
What are the essential rules for pharmaceutical positioning?
Rule one is that your product is not the same as the molecule. Instead, the product is a result of a thousand choices made on the way to market. One can't know what "efficacy" looks like for one's drug unless it is clear for whom the drug will be valuable. If one decides in advance that the drug should be an X, and then said drug fails all the studies on the way to becoming an X, it's game over. But if one decides the drug could serve as X, Y, or Z, then avenues remain; the loss of one potential product needn't kill off the molecule.
Rule two is that nobody's right. Anyone should be able to be challenged on any opinion they have. Clinicians aren't masters of market opportunity; it's impossible for a regulator to be right about a clinical trial size; and so on. That's why you need a team.
Rule three is ambition. I never want to work with a client without ambition. We turn down work from those who would have us help them follow convention. We'll stay up late on a Friday night working on strategy if the client is as excited about the task at hand as we are. One of my biggest wishes for our industry is that we do more than just jump the lowest hurdle possible, which is typically Approval. Regulatory approval is relatively easy, but it is not necessarily the most useful thing you can do for your molecule.
Receive content, products, events as well as relevant industry updates from The Medicine Maker and its sponsors.