Business & Regulation
Trends & Forecasts,
Standards & Regulation
Chasing Harmony
An inside view of the pharmaceutical industry in China. Where has it been, where does it stand, and where is it going?
Angus Stewart | | 8 min read | Interview
Hong Pan is the General Manager of Lonza China, where he leads the commercial functions of Lonza's business divisions in Capsules and Health Ingredients, Cell & Gene, Biologics, and Small Molecules. He has spent the bulk of his working life in large multinational pharmaceutical companies in the US, China, and the broader Asia-Pacific region – and that makes him a great person to catch up with on the latest trends shaping the pharma industry in China.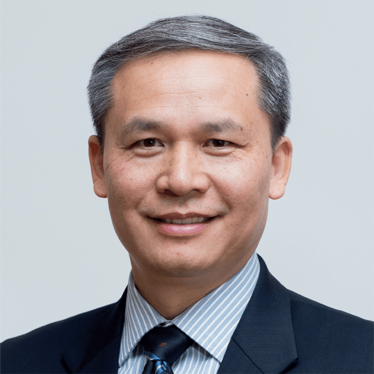 Give us an introduction to China's pharmaceutical industry…

Today, China is the second largest pharmaceuticals market in the world – and, in 2022, that market is estimated to grow to US$145-175 billion in value. Though many of China's domestic pharmaceutical companies have historically focused on generics, biosimilars, and biobetters, many companies in China are now moving to address unmet medical needs by investing in innovative R&D approaches, new drug formats, complex modalities, and digitalization. This change is being accelerated by a combination of pricing pressure, patient demand, and government initiatives aimed at driving innovation. Two other contributing factors are an increase in funding, thanks to economic growth, and an increased number of Chinese returnees from overseas, who are bringing back extensive experience in R&D and manufacturing from time spent working in western countries.
In China, there are pricing pressures in both volume-based pricing and bidding to be included in the National Reimbursed Drug List, so many biotech and biopharma companies are now looking to overseas markets – especially wealthier countries. Now, when high potential first-in-class and best-in-class molecules are developed here, it is with both Chinese and international filing in mind. Licensing in and out deals are also increasing to fill the unmet needs and pipelines of domestic companies.
More than 800 of innovative molecules are currently under development in China, and sophisticated know-how is needed to draw up the robust processes that they demand.
How does China's pharma field compare with those of other countries?

The pharmaceutical industry in China is growing quickly, but it remains less developed than those of Western countries. The in-depth, systematic know-how concerning pharma's foundation – drug discovery and development – remains behind that of other leading regions. Chemistry, manufacturing, and control experience in biomanufacturing is also a bottleneck because of the country's relatively short history of biopharma development and its smaller talent pool.
In particular, capital-intensive biomanufacturing and the required capabilities tend to be overlooked by leaders in Chinese biotech companies; they are more focused on drug discovery and clinical development. This challenge is even greater in the development and commercial manufacturing of products for export to the US and EU markets, and there remain significant gaps in regulatory and GMP requirements. When molecules enter the commercial phase, Chinese firms may also struggle with manufacturing capacity management – too much or too little can hurt a company. For these reasons, we've seen more and more biotech companies realize that their core competency is not in manufacturing and then opt to leave it to CDMOs.
In the long term, China's people are growing wealthier. They hope to lead healthier, longer lives under better living conditions and the unmet medical needs here have created a solid demand for diverse drug products
What does the future hold – both in the short term and the long?

In China, the ecosystem for the biopharma industry has developed rapidly and is very favorable to biotech growth. There are several reasons why global pharmaceutical companies are looking at China.
In the long term, China's people are growing wealthier. They hope to lead healthier, longer lives under better living conditions and the unmet medical needs here have created a solid demand for diverse drug products. In the same vein, the large patient pools conferred by China's dense population allow for faster clinical trial recruitment. We also see heavy investment in biotech from venture capital, private equity, and the public market.
More and more Chinese companies are turning to innovative, first-in-class, or best-in-class drugs – a trend that will see more new modalities, such as complex proteins, mRNA, ADCs, and cell and gene therapies. This trend is generally expected to continue and even accelerate thanks to government support, strong financial funding, increased capability, and a growing R&D and manufacturing talent pool.
Chinese bio and pharma companies' initial expansions into overseas markets are just the beginning. This trend will continue too, and China will become a key player in the global market in both drug innovation and drug supply.
Does the pharma landscape look the same across China?

Pharmaceutical companies are spread across all provinces in China, but its biotech and biopharma clusters are mainly concentrated in the Yangtze Delta Region, the Pearl River Delta Region, the Northern China region, and the mid-China region.
The Yangtze delta region includes well developed cities such as Shanghai, Suzhou, Nanjing, and Hangzhou. These cities host the largest number of biotech firms and research institutes. The northern region encompasses key cities such as Beijing and Tianjin, while the mid-China regions includes other key cities like Wuhan, Chengdu, and Chongqing
Lonza's Huangpu site lies in one of those concentrated regions – the Pearl River Delta that includes the Greater Bay Area of Guangzhou, Hong Kong, and Macao – a thriving megalopolis and economic heavy-hitter that is home to five percent of China's entire population.
At present, five major pharmaceutical industry city clusters have been formed in China - the Bohai Rim, the Yangtze River Delta, Chengdu-Chongqing, the Pearl River Delta and the central region.
The Bohai Rim region (Beijing, Tianjin, Shandong, Hebei) relies on the resources of top universities and R&D institutions in the region and is in a leading position in the field of new drug research and development.
The Yangtze River Delta region (Shanghai, Zhejiang, Jiangsu, Anhui) has the resource advantage, thanks to many multinational enterprises located there. The region has formed an industrial pattern driven by the innovation in Shanghai and manufacturing collaboration in its surrounding cities. Shanghai has intensive R&D centers for multinational biopharma enterprises and a good financing environment, gathering most of the world's top ten biopharma enterprises. Led by Shanghai and mainly composed of Jiangsu and Zhejiang provinces, the Yangtze River Delta industrial cluster is the region with the largest number of multinational pharmaceutical companies, the strongest R&D and transformation of enterprises, and the highest growth value and activity in China's biopharma industry.
As the core hub of the Chinese government's "Belt and Road" strategy, the Chengdu–Chongqing region has a location advantage. Both cities' governments have successively issued implementation opinions to promote the development of the local biopharma industry and build an international pharmaceutical supply chain hub, serving as the first choice for international medical and health services.
Relying on the industrial advantages of information technology, the Pearl River Delta region has taken the lead in promoting the combination of the biomedical industry and a new generation of information technology, focusing on the layout of high-end medical treatment, high-performance medical devices, gene sequencing, bioinformatics analysis, cell therapy, and other subdivisions. As the leading cities in the regional biomedical industry, Guangzhou and Shenzhen have a solid industrial foundation and a complete industrial chain, driving the rapid upgrading of the biomedical industry in the Greater Bay Area.
The central region (Wuhan, Changsha) relies on the favorable planning of the Yangtze River Economic Belt and focuses on building a major, full-service health industry cluster.
…in recent years, the Chinese state and its local-level governments have identified biopharma as a national strategic industry.
Who makes up the workforce?

International companies have been able to operate in China since the Beijing government launched the first "Reform and Opening" policies in 1978. These policies gradually shifted the country from a centralized command economy to a mixed-market model, and have contributed significantly to China's economic development. Foreign pharmaceutical companies in China typically employ a diverse workforce with a range of backgrounds, including local professionals and skilled workers, returning Chinese students and experienced professionals, and Visa-holding citizens from many other countries. I like to think Lonza is a good example of such a company, and by providing a comprehensive training program and career development track, our turnover is lower than the Chinese market average.
What role, if any, does the state play?

The state, as in many other countries, regulates the pharmaceutical industry. In recent years, those regulations have been improved to allow for drug innovation and more rapid access by patients, and also to fall more closely in line with regulations in the US and Europe. In June 2017, China joined the International Council for Harmonisation, which allowed clinical data from China to be recognized overseas. This move enabled faster entry of high-quality global drugs and more collaboration in drug development and clinical trials between local and global biotech and pharmaceutical companies.
Also in recent years, the Chinese state and its local-level governments have identified biopharma as a national strategic industry. They now provide vital support to its infrastructure development including financing, R&D, manufacturing capability/capacity to upstream materials, consumables, and equipment.
What should our readers keep their eyes on?

Within the industry, I would keep an eye on high potential growth areas such as the development of new drug modalities, cell and gene therapy, CDMO large-scale manufacturing, and the relevant regulatory changes. At a broader level, it is important that the government's policies remain consistent and sustainable so as to ensure continued industry growth; after all, that is key to investment enthusiasm, drug innovation, and the maintenance of an uninterrupted supply chain within the country and beyond its borders.
Receive content, products, events as well as relevant industry updates from The Medicine Maker and its sponsors.