Business & Regulation
COVID-19,
Digital Technologies
COVID-19's Digital Legacy
Efficient data management is critical to meet the demand for fast drug development – especially today
Claire Hill |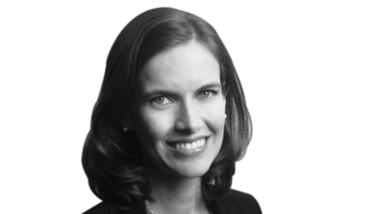 Developing drugs and therapeutics is a complex and expensive undertaking that, under normal circumstances, takes upwards of US$1 billion and a decade or more across the entire development lifecycle. But, during a pandemic, we simply don't have a lot of time to play with. Companies involved in COVID-19 vaccine development have had to deviate from the standard ways of doing business to enhance efficiencies, improve collaboration, and reduce the time it traditionally takes to bring a solution to market. Increasingly, this means establishing new systems, technologies, and strategies, which capitalize on a company's most important asset: data.
Managing mountains of data, whether you're a contract development and manufacturing organization (CDMO) or a large pharma company, is no easy feat – and revamping how those data are handled can shave significant time off the R&D process. Part of the problem is that many drug development firms are stuck using legacy systems and outdated methods of data capture, not to mention inefficient collaboration between teams and organizations. These issues presented large enough hurdles to establishing workflows before the pandemic, but COVID-19 has exposed them as more serious hindrances, squandering opportunities for higher throughput of viable – and lifesaving – products.
Shifting to digital
Working from home became the norm during lockdowns around the globe. If we were heavily reliant on technology before, it was nothing compared to our needs now. Technology has seeped into every aspect of our lives – shopping, work, healthcare, and social contact. It has evolved from a complement to sustenance – and the life sciences industry is no different.
Across the globe, there's an increasing need for collaboration between R&D and manufacturing teams to help mitigate impending capacity shortages. Viral vectors, a key component of gene therapies, were already in short supply and now increased demand from AstraZeneca and Johnson & Johnson's recombinant vector vaccines is compounding this capacity crunch (1). COVID-19 vaccines and therapeutics are also likely to cause more general biomanufacturing capacity challenges (2). Limited by the constraints of the current situation, many drug development companies are embracing the benefits of technology, for collaborating with colleagues and moving R&D projects forward while simultaneously building up capacity.
Scientists want to get on with their work, especially in these times – but when it comes to meeting regulatory requirements, and ensuring experimental data is collated and recorded accurately, the administrative burden can be staggering. This is especially true for labs using outdated methods of data capture. Notebooks, study binders, and Excel spreadsheets are prone to human error. Even when you're using laboratory information management systems (LIMS), some data may still need to be captured manually, especially administrative information, for compliance reasons. Research even suggests that up to 50 days in an R&D scientist's work year is spent recording data manually – which explains why up to 20 percent of development work must be repeated due to data integrity problems (3).
Companies that have made the leap to digital are generally moving faster than those using legacy systems to capture, organize, and store data. The combination of automation and best industry practice built right into software significantly reduces human error, which reduces the need for repetition and saves time.
Developing therapies quickly and safely
A nice example of how streamlining data management has real-world effects is in the US-based biotech company Moderna. It was one of the first to develop and manufacture a vaccine against SARS CoV-2 and commenced clinical trials in mid-March 2020. As the virus' genetic sequences had only been published 63 days before trials began, Moderna's agility was nearly unprecedented.
Though SARS CoV-2 is a novel coronavirus, Moderna had previously worked with partners on the Middle Eastern Respiratory Syndrome coronavirus, MERS-COV. While that vaccine had only reached the early research phase, Moderna has said that the data captured and stored from that study was invaluable to their swift response to SARS-CoV-2.
For one, it provided deep insight into the mRNA-based vaccine, which shortened the research timeline. For another, simply having all the data and experimental information from the MERS outbreak at their disposal made it possible for scientists to apply that knowledge to the current pandemic. Imagine the potential for scientific breakthroughs – and preparation for the next pandemic – if this were the norm.
Herein lies the value of scientific informatics software: it can organize and contextualize R&D data, cutting weeks or months off drug development and obviating the need for re-work. What's needed to consistently achieve this across the industry is an entirely new category of software; Biopharmaceutical Lifecycle Management (BPLM), an operational foundation for drug development that that creates a comprehensive data backbone across the development lifecycle. The key to BPLM is ensuring valuable data is automatically captured in context at the point of execution, ensuring data integrity and making it easier to gain insight from collective experience. Time savings and increased efficiencies like these could ensure patients have access to life-saving therapies that much faster, without compromising safety or quality.
But data capture is only one area of lab life that needs improvement. As we've seen from the unprecedented level of collaboration among biotech companies during the current pandemic, collaboration itself should be a new normal. While collaboration doesn't demand a cloud environment, cloud integrated technology and applications are helping companies build in efficiencies at the foundation. Cloud technology is a key enabler of more holistic end-to-end digital workflows which can be rolled out quickly and scaled up or down on demand, allowing more fluid collaboration across teams and reducing the burden on researchers.
Bringing together the combined expertise in R&D, manufacturing, and supply chain management across all organizations involved in vaccine and drug development could make all the difference for current and future global health challenges.
The final piece: Communication
As smart data collection and collaboration are key ingredients, communication is also integral. Drug development rarely occurs in a single location. Teams are strewn not only across multiple labs, but across cities and countries – but need to work collaboratively on many levels using a variety of systems. Even if labs use the same technology and instrumentation in their daily runs, without a common method of collating, recording, and sharing their data, this doesn't mean much – errors and inefficiencies are bound to occur. Just as human error can derail progress in recording and analyzing data, ineffective collaboration across teams and organizations can do the same.
And today, even as labs and office are re-opening, there is still a significant percentage of people working remotely which means the right tools are even more essential in effective communication. Data can be shared in ways that are convenient but imprudent – emails can get lost and spreadsheets altered, both of which undermine integrity. Data strategy must therefore be at the forefront when it comes to setting up business objectives for R&D teams.
As COVID-19 continues to be a threat throughout the world, partnerships and collaborations across the biopharma industry are helping to break down silos which have historically slowed progress (4). Achieving efficiencies was always important; it's even more important now. The right combination of effective data tools, technologies, and management is clearly a very smart place to start.
Receive content, products, events as well as relevant industry updates from The Medicine Maker and its sponsors.