Business & Regulation
Technology and Equipment,
Trends & Forecasts,
Digital Technologies,
Business Practice
Culture Shock
Do pharma organizations have the right mindset when it comes to adopting and implementing AI more widely?
Alan Kalton | | Longer Read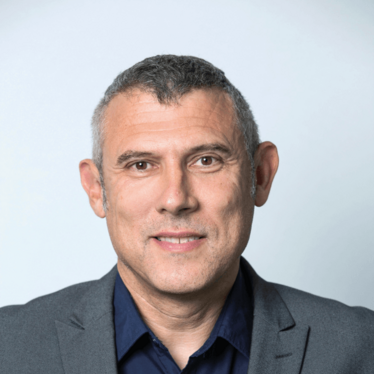 AI is constantly evolving. In the early 1990s, basic AI systems were used to apply best practice logic to help track complex scenarios. Now, AI systems are more powerful than ever and can be used in various ways across the life sciences industry. In addition to drug discovery, pharmaceutical companies can leverage AI to explore the major trends that drive performance and affect sales and marketing, as well as the minute details of consumer behavior to help improve the patient experience. Most commonly, AI uncovers customer preferences – such as preferred channel, preferred time to engage, preferred type of information – so commercial teams can enhance engagement with healthcare professionals (HCPs). Further, AI quickly derives insights from mountains of data to guide marketing teams in developing materials that better meet the specific needs of HCPs and their patients. AI allows personalized interactions like never before – it replaces mass marketing with tailored, relevant communications.
Although the uptake of AI is on the rise, management must shift its mindset to ensure that the systems are used efficiently. In my experience, large companies often have different attitudes towards these systems versus small and medium-sized companies. Although large companies will have the capital and resources to pursue ambitious projects, they can sometimes be entrenched in decades of protocol, process, and tradition. Therefore, understanding how AI can best be implemented – and rolling it out – can seem daunting. The functional silos that often exist in these organizations can hinder the use of AI at scale. Without the ability to make effective decisions across departments, progress can be slow and the success both locally and internationally can be affected.
In contrast, the smaller, more agile companies are leading the charge and engaging with AI. They are willing to explore how products can be launched within an entirely digital framework and how AI can impact commercial success worldwide. They ask tough questions to ensure that the structure of their processes benefit their operations and their investments are effectively used.
When COVID-19 hit, these rapidly growing biopharma companies had to abruptly adapt to a new commercial reality. Antares Pharma, for example, sought innovative ways to continue engaging with customers and turned to AI technology to help bolster internal analytics capabilities and provide critical execution support. Leveraging a modular AI approach, commercial teams can easily configure a right-size solution for quickly identifying the right commercial targets, predicting the ideal timing and content for maximum HCP engagement, and prioritizing next best actions that users are most likely to adopt.
There are several emerging biotechs that are leveraging AI in really fundamentally new ways – and that is largely because they are not stuck in the quicksand of investment that large companies have made in their field forces, marketing automation systems, processes, and more. They can start fresh. One customer is building its commercial team anew using AI as the engine to power and coordinate a digital-only engagement model. They are essentially 'bucking the system' of investing first in the field organization. Post COVID-19, it's like a phoenix rising from the ashes and zeroing in on digital engagement directed by AI intelligence.
Another customer is building its commercial team based on data – a total break from tradition. The company is investing in data technology that integrates all engagement data into a consistent framework as a baseline for driving an AI-first agenda and data-driven approach to commercialization. This move will accelerate their AI journey faster than other companies.
But a challenge for any business when initially considering AI implementation is what AI truly means and how it can positively shape their futures.
Understanding AI
You can ask 20 different sales or marketing professionals from the industry what AI is – and receive as many answers. The fact of the matter is that for pharma to agree on a consistent definition, the industry as a whole must be able to identify the types of problems it is trying to solve using these AI platforms. For example, when extracting relevant information from large datasets, I've heard the terms "multichannel" (an information-centered approach), "omnichannel" (customer-centered approach), and "digital" all used interchangeably within the same company to refer to the analysis of the same products with AI. No wonder there is so much confusion about AI!
There is also a lack of real-world and direct experience with AI for professionals and their companies to draw from and build on. This is, in part, due to the closed nature of the pharmaceutical industry – although professionals will move to and impart their knowledge on different companies within the sector, the voices of skilled individuals from other industries are often missing from the equation – especially when it comes to the execution of commercial models. Pharma has tried to recruit digital technology innovators from outside of the industry but they quickly grow frustrated by the rigidity of the traditional commercial model and unique regulatory processes in pharma. The initiatives that they try to develop fail to go beyond the pilot stage and these leaders move on. Essentially, there is a skills gap when it comes to using AI for intelligent customer engagement in pharma.
The good news is that this paradigm is finally starting to change. As the life sciences industry has accepted the need for AI to be more ubiquitous, AI skillsets are in demand and the industry is primed for the requisite changes that must take place. Pharma companies will still need help taking AI innovation to scale but the mindset is beginning to evolve – some might say by necessity because of the lingering impact of COVID-19.
AI can act as a catalyst for strategic change (and many companies are introducing it into their practices), but its dynamic nature has yet to be fully explored on a broad scale. Companies should be able to use the data available to them to move away from quarterly plans and annual reviews, and execute strategies on areas like patient engagement on an ad hoc basis – potentially as frequently as the market changes. Recent events, including the COVID-19 pandemic, have further emphasized how important it is for the industry to consistently and rapidly address issues that can negatively impact the patient experience.
The COVID-19 impact
If we look back at the last 18 months, we can clearly see how the pandemic has changed attitudes in pharma. It has brought into question how companies were allocating resources across the entire commercial spectrum and beyond individual business concerns; we've all had to consider the macroeconomic consequences that came along with the uncertainty of the crisis. We didn't have a clear picture of how it would affect the industry as a whole on a long-term basis.
These challenges have meant that we're now seeing greater levels of innovation in areas of AI use that were previously underfunded, such as for omnichannel engagement in commercial. AI has also transitioned from a toy for companies to "play" with, to an essential tool as it became increasingly apparent that we would have to quickly respond to arising issues and ensure that commercial and strategic models allowed us to compete in the marketplace. COVID-19 made the need for digital and AI's application to enable smart digital engagement with customers crystal clear. It has also helped us to think more critically about the customer experience and how it can be improved.
Now, the potential for AI beyond transactional excellence is about driving a dynamic relationship between strategy and tactics. For example, AI allows pharmaceutical companies to transition away from an annual planning cycle to a continuous, in-real-time cycle. Using rules-based AI, companies can quickly pivot to address a significant change such as a new indication for a drug, a new competitive entry, a safety issue, or a regulatory change. This is the holy grail of what AI can do for the life sciences industry and represents a fundamental shift in strategic operations from the executive level on down.
In short, there is a lot to unpack when it comes to "true transformation" for pharma's use of AI in customer engagement. Throughout my time spent in industry, I've seen the phrase used many times and have also experienced the intransigence of the pharmaceutical commercial model. Though pharma has had over 100 years of success, it hasn't fully assessed the limitations of current strategic models. COVID-19 has offered us all a real chance for transformation and is inspiring a behavioral change in companies of all sizes. It's phenomenally exciting. I hope this enthusiasm and shift in mindset won't be lost; we have now a golden opportunity to connect AI to an improved patient experience.
Receive content, products, events as well as relevant industry updates from The Medicine Maker and its sponsors.