Business & Regulation
Marketing
Let's Get Closer
Post-COVID-19, the pharma industry has a better opportunity than ever before to get closer to the patient
Emma Banks | | 4 min read | Opinion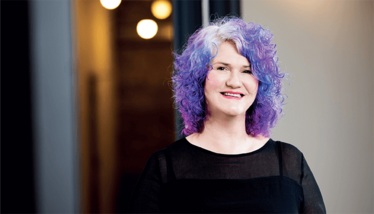 Pfizer, AstraZeneca, Moderna, Johnson and Johnson, and more – consumers are now as familiar with big pharma names as they are with the likes of Apple, Coca Cola, and Nike, a fact that has completely changed the playing field for pharmaceutical companies when it comes to growth.
Before the COVID-19 pandemic, the general public was never acutely aware of which organizations created their medicines or vaccines. Although people were used to vaccines, they were not used to knowing who makes them, where they are manufactured, or what effort pharma companies put into making them as rapidly and safely as possible to serve a global population.
Because of the unparalleled need to make COVID-19 vaccines and get them into the arms of people as quickly as humanly possible, the media spotlight has been on pharma. As a result, the public is much more aware of the pharma industry and the pharma supply chain is much more aware of its direct impact on the end-user – people. Prior to COVID-19, although all companies involved in the pharma supply chain – from manufacturers to clinical research organizations to packaging to IT partners – understood the purpose of the product they were responsible for delivering, its immediate impact was never seen. COVID-19 generated constant media coverage of vaccines, including how being vaccinated unlocked freedom for many populations and how the injection directly saved lives. The speed at which the entire pharma supply chain worked to enable the delivery of a global vaccination program was phenomenal – and has changed the sector forever.
In my view, this shift to being closer to the patient has been transformational.
Elements of the pharma supply chain that didn't traditionally engage with patients are now doing so and, from a patient point of view, are expected to. Suddenly, people care who manufactures a therapy, where it comes from, how it is stored, and what its side effects are. This provides an immediate and huge opportunity for pharma companies to proactively market themselves. The pharma industry is built around human life – saving it and improving its quality. Now, it can actively humanize, moving away from the stereotypical pharma perception of a sea of blue medicinal packets stacked high in a storage facility toward the development of a more mainstream, accessible image.
Raising a better reputation

The current landscape enables pharma companies to raise their profiles and develop their reputations by being transparent about how they work. The industry is in a position to lay bare its personalities, showing people what's behind the business and what drives medicine makers forward. Delivering COVID-19 vaccines at scale took real passion. For many pharmaceutical firms, the amount of investment and risk taken to get those vaccines to market was astronomical. If something had gone wrong, it could have spelled the end for many businesses – and this is where opportunity lies. It's time for pharmaceutical companies to embrace being closer to the populations they serve, use the greater societal contact they now have, and be open about the industry's challenges, successes, and failures.
Pharma companies should highlight specific activities around – for example – good governance, robust sustainability practices, or strong ethics. This can help connect profits to purpose and drive a stronger public image.
Although we don't generally hear pharmaceutical companies shouting about the incredible work they've done or the vital role they have played in monumental public health milestones, their efforts have not gone unnoticed by investors. The unwavering pursuit of a vaccine (indeed, several) that was safe and effective in a hugely diverse global population is extraordinary – not to mention the speed to market. Consequently, this has generated investor interest and revitalized mergers and acquisitions. Pharma has always been high-risk from an investment perspective given its pioneering and experimental nature, but COVID-19 has more than illustrated the industry's capabilities. Whether this proves to be short-lived only time will tell, but the industry has certainly raised awareness, cemented its credibility, and attracted interest.
Pharmaceutical companies now have the opportunity to make their brand more accessible, and more patient-centered while streamlining efficiencies, costs, and processes to enable the next stage of growth. Overall, the industry is in a position to be truly brave about its brand – and it's time to take on that challenge.
Receive content, products, events as well as relevant industry updates from The Medicine Maker and its sponsors.