Business & Regulation
Business Practice,
Clinical Trials,
Marketing
How to Commercialize an Orphan Drug
Orphan drugs present a number of unique challenges for pharma companies looking to commercialize their products in the US. Collaborating to find patients for trials, improving diagnosis, demonstrating value, engaging with caregivers and developing specialized supply chains are just some of the things to consider.
George A. Chressanthis, Animesh Arun | | Longer Read
At a Glance
To successfully commercialize orphan drugs, you must:
find the right patients for rare drug clinical trials
work to improve rare disease diagnosis and treatment, and market access, more broadly
produce accurate pre-launch forecasts
develop an "informative" sales and marketing plan
engage with governmental agencies and policy decision makers
collaborate effectively, cross-functionally, in-house.
Orphan drugs (ODs) for rare diseases (RDs) present pharma companies with the opportunity to address a substantial unmet medical need. There are approximately 7,000 RDs, and only about five percent have effective treatments. In the US, around 25-30 million people are affected by a RD; many are often chronic and deteriorating conditions, with the majority starting in childhood and frequently resulting in early death (1). This creates significant economic and social burdens for patients, caregivers and healthcare systems.
The global problem of how to encourage drug development in the area of RDs was addressed with the Orphan Drug Act of 1983 in the US, and similar legislation in the European Union (Regulation 141/2000 on Orphan Medicinal Products, 2000). There's little doubt that the Orphan Drug Act worked to stimulate R&D in the orphan field – there were only two orphan therapies approved by the FDA in 1983, but the average number approved each year in the following 10 years was nine, and the average for the ten years preceding 2018 was 36 (2).
But commercializing ODs presents unique challenges, requiring different solutions. Here, we explore those differences and suggest ways in which pharma companies can navigate the commercialization landscape.
Finding patients and dealing with diagnosis
The successful commercialization of ODs requires a range of strategic and tactical elements to be implemented by pharma companies. Starting from the clinical trial stage of the product/project lifecycle, the first major challenge is patient recruitment. While finding appropriate patients is always a challenge for conducting clinical trials, this is especially acute for RDs, given the small populations involved. Pharma companies must develop strong relationships with all key Rare Disease Patient Organizations (RDPO) and research hospitals (e.g., children's hospitals, key academic research hospitals, etc.), which puts pressure on external medical affairs teams to foster relationships with key opinion leaders (KOLs) and RD experts.

Another key element is the diagnosis and treatment of RD. Unfortunately, many RDs go undiagnosed (3). Again, collaboration is key. Pharma companies must work closely with major research centers focusing on RDs, governmental agencies, RDPOs, and other companies, and data sharing is crucial. There also needs to be an international network for data and information sharing for undiagnosed patients.Due to the length of time it can take for patients to get a correct diagnosis, it is common for patients to cycle between physicians for months or years (4). This means that pharma companies must make it easier for patients to access information, make it more affordable for patients to conduct necessary tests to determine their RD, and work with payers on the cost-effectiveness of providing healthcare subsidies to support faster detection of RDs. In addition, artificial intelligence (AI) and machine learning (ML) techniques can be beneficial to determine the attributes associated with an accurate RD diagnosis to shorten this pathway and help define metrics that physicians and patients can use to diagnose RDs accurately and quickly.

These points illustrate the need for pharma companies to develop a more patient-centric (rather than the current physician-centric) approach to RDs. Patients diagnosed with RDs are highly motivated, engaged, and informed so a strong digital and social media presence is recommended. There may also be a role for patient support infrastructure, such as patient hubs, to help pull-through patients by providing patient support for gaining access to therapy, and continued engagement with patients and physicians to help drive adherence to the prescribed therapy.

Pharma companies should also develop an extensive database of physicians by RD and share such information with patients. One reason for patients having longer diagnosis times for their RD is not being able to find a physician expert who can accurately diagnose and treat their RD. Expertise in RD diagnosis and treatment tends to be concentrated among a small subset of specialists, often in academic hospitals.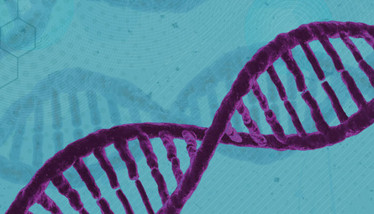 Market access and patient affordability
When it comes to affordability, pharma companies need to develop strong health-economic models for RDs to demonstrate the value (private health insurance and government) of subsidizing patient healthcare costs (5). Health economic and outcomes research (HEOR) and real-world evidence (RWE) analyses must be closely connected with commercial modeling. The often chronic and debilitating nature of RDs results in significant healthcare costs. Given the small patient populations, drug costs can also be an issue. Drug price elasticity analysis combined with HEOR/RWE is necessary to determine the economic burden to patients, as well as to payer plans and healthcare systems if these RDs go untreated. This means that performance-based contracts for ODs are much more likely than for non-ODs. Thus, the ability to link and track HEOR/RWE analysis with these payer contracts will be critical, as will the use of AI/ML technology to produce ongoing updates on projected health and economic outcomes.
In addition, the healthcare coverage of RDs significantly varies by plan and region; and patients often absorb a significant amount of the cost of the treatment (drug and overall healthcare costs). A payer registry for health plan coverage of RDs must, therefore, be shared with patients so they can plan accordingly on the cost-outlays required to obtain treatment of their RD. A payer registry can also be of benefit to a pharma company in planning their payer strategy and tactics necessary to support RD patients (e.g., the distribution and amount of copay support and discounts/rebates to payers/pharmacy benefit managers (PBMs)).Strong database management is also important. The small number of patients with RDs will mean that the ability to link databases without losing data is paramount. This database capability will affect a wide range of clinical, on-going HEOR/RWE analyses for payer contracts, and sales and marketing activities.

Finally, mechanisms must be in place to allow for continued real-time monitoring by pharma companies of patient medical progress while being treated. Wearable and implant devices have already become more widespread to monitor patient progress with various conditions. Such devices will be even more critical given the cost of ODs for payers to subsidize coverage and/or for pharma companies to provide real-time patient information to support performance-based payer contracts.
Pre-launch preparations and supply chain development
Stronger efforts are needed by pharma companies pre-launch to ensure a successful OD launch. The small number of patients for each OD means the margin of error regarding accurate forecasts based on projected diagnosed patients, from a financial standpoint, can be substantial. An inaccuracy of just a small number of patients can have significant financial implications. Further, epidemiology-driven forecasts must estimate testing rates, diagnosis rates, as well as trends and leverage points to drive testing and diagnosis rates. Further, there may be an initial one-time "bolus" of untreated patients who had exhausted other treatment alternatives. This places greater importance on the validity and data used in prevalence and patient flow models to develop accurate patient forecasts.
When it comes to supply chain development, understanding the distribution of ODs through specialty pharmacy and buy-and-bill channels is important. The delivery of ODs to patients with RDs will likely take a different pathway than drugs for traditional non-OD conditions. This means capturing ODs going through specialty pharmacy channels and administered in non-office-based retail channel settings (e.g., hospitals, clinics).In addition, specialized supply chains may be needed for certain OD treatments. In some cases, notably gene-and-cell based-immunotherapies, a two-way supply chain with specialized "treatment sites" is needed to collect cells from patients, manufacture the immunotherapy, and ship the manufactured cells back to a specialist site that can administer the therapy and manage any patient complications.
Sales, marketing and engagement
Pharma companies must go beyond the drug when it comes to providing patient support. For example, the majority of RDs affect children, so the role and needs of caregivers are paramount. Social and economic support programs for caregivers will be necessary for the continued engagement and treatment of RD patients. In some cases, diseases may be progressive and eventually terminal, and treatments may be palliative. Great sensitivity to patients and caregivers must be applied in the design of patient materials and their touchpoints with patient support infrastructure, such as patient hubs and clinical educators.
In addition, engaging in "patient-journey" analysis is critical for pharma companies to understand RD patient needs. The patient-journey for those with RDs can be long and arduous; pharma companies need to identify the crucial leverage points, and intervene to help prevent or ease roadblocks that can impede diagnosis and treatment (6). This also means the patient-journey must be geographically incorporated into the go-to-market model, target selection, and territory alignment design of sales representatives – including accounting for the layout of healthcare systems and payer health plans. Further, the role of healthcare providers in the patient journey is crucial, so companies need to bear in mind segmentation and the tonality of messaging directed at healthcare providers.
Sales and marketing strategy and tactics must be strongly "informative" in intent as opposed to the current "persuasive" approach often used by pharma companies. Companies must stress value-based messaging using scientific/clinical/medical information and evidence given the complexity of the RDs, the sophistication and expertise of physician specialists, and the well-informed nature of patients and caregivers. Aim for a strong linkage to personnel in medical affairs who can deliver peer-to-peer engagements with physician specialists, and small sales forces that are highly specialized and capable of delivering complex scientific/clinical/medical messages. Their backgrounds must be medical science liaison (MSL)-like in their ability to engage physician specialists at an advanced level.
Companies must also engage with governmental agencies and policy decision makers to address the economic and social impact of RDs. It is essential that pharma companies have a continued presence at public policy forums to highlight the economic and social burdens of people and society due to RDs. Further, pharma companies should promote policy actions that can be taken by the government to encourage continued development of new therapies and ease the burden of patients, caregivers, and the healthcare system due to RDs. Given the context of improvements in overall public health, there are constrained resources available for healthcare. Spending on RDs needs to be considered in this overall context of affordability and what you get for each healthcare dollar.
Finally, the preceding commercialization elements illustrate the need for greater cross-functional collaborations from scientific, clinical, pre-launch, launch, and post-launch phases of the product/drug life-cycle than what is typically seen in a pharma company.

ODs present a range of unique challenges for pharma companies looking to successfully commercialize in this space. Issues around diagnosis, medical and economic burdens, pricing and the role of caregivers mean a carefully considered strategy is needed. In many ways, the commercialization of ODs for RDs represents a special case of the industry's shift to specialty medicines and how pharma companies must differently respond to these new challenges.
This article has been copublished with Axtria: https://insights.axtria.com/whitepaper-challenges-and-opportunities-to-commercialize-orphan-drugs-for-rare-diseases-in-the-us
Receive content, products, events as well as relevant industry updates from The Medicine Maker and its sponsors.
S Bruni, C Lavery and A Broomfield, "The diagnostic journey of patient with mucopolysaccaridosis I: a real-world survey of patient and physician experiences", Molecular Genetics and Metabolism Reports, 8, 67-73 (2006).
IQVIA Institute for Human Data Science, "Orphan drugs in the United States: growth trends in rare disease treatments" (2018). Available at: https://bit.ly/2QTW6ZM.
K Copley-Merriman, "Rare diseases: addressing the challenges in diagnosis, drug approval, and patient access", Value in Health, 21, 491-492 (2018).
R Garau, "The medical experience of a patient with a rare disease and her family", Orphanet Journal of Rare Diseases, 11, 19 (2016).
C Austin et al., "Future of rare diseases research 2017-2027: an IRDiRC perspective", Clinical and Translational Science, 11, 21-27 (2018).
A Mehta et al., "Exploring the patient journey to diagnosis of Gaucher disease from the perspective of 212 patients with Gaucher disease and 16 Gaucher expert physicians", Molecular Genetics and Metabolism, 122, 122-129 (2017).
---