Business & Regulation
Biosimilars,
Standards & Regulation
ICER Report Exposes Humira Price Hikes
A new report has exposed a US Humira price hike that dwarfs other unjustified rises
Angus Stewart | | Quick Read
The Institute for Clinical and Economic Review (ICER) has published the latest iteration of its annual Unsupported Price Increase Report, covering North American drug price rises in 2020 that ICER deems unjustified given a lack of corresponding improvements in efficacy or new clinical applications.
The independent body used a five-step selection process to arrive at a list of nine drugs with substantially high "unjustified" price increases. In the initial step, the 250 drugs with the highest US revenues were collated. Following a three-step narrowing-down process, three drugs were deemed to have sufficient evidence to support their price increases, whereas the remaining six increases were – according to ICER – unjustified.
The nine drugs in question were: AbbVie's Humira and Lupron Depot; Supernus Pharmaceuticals' Trokendi; Novartis' Promacta; Vanda Pharmaceuticals' Fanapt; Biogen's Tysabri; Bausch Health's Xifaxan; Horizon's Krystexxa; and PTC Therapeutics' Emflaza.
AbbVie's Humira – an anti-inflammatory drug used for arthritis, Crohn's disease, and other conditions – proved to be the worst offender, showing a 9.6 percent increase in net price that resulted in an additional US$1.4 billion of spending in the US. Combined with previous years' reports, ICER found that Humira's net price has increased by almost 30 percent since 2017. This stands in stark contrast with trends abroad, where competition from biosimilars has driven the price of Humira down. This tale of two trends may dissolve come 2023, when Humira biosimilars will enter the American market.
The report also included AbbVie's protestations, in which the company argued that recent improvements to Humira justify the rises. ICER, however, was unimpressed. Its report states, "Of the 54 references submitted by the manufacturer, seven articles were duplicates and 23 were excluded because they did not meet our UPI review criteria. Of the remaining 24 articles, 18 presented previously known information about adalimumab, while the remaining six studies were considered low quality."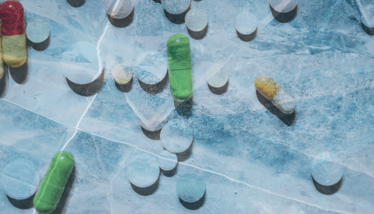 Receive content, products, events as well as relevant industry updates from The Medicine Maker and its sponsors.