Business & Regulation
Business Practice,
Bioprocessing - Upstream & Downstream,
Drug Delivery
Inside the PenCycle Recycling Scheme
Novo Nordisk explains how we get from injector pens to chairs and light bulbs
Featuring Pinder Sahota, General Manager at Novo Nordisk UK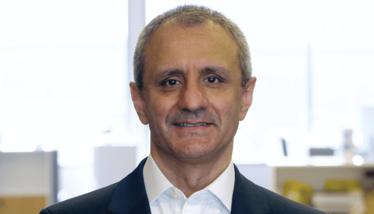 What's the story behind PenCycle?

PenCycle was inspired by Novo Nordisk's 'Circular for Zero' ambition to have zero environmental impact.
Every year in the UK alone, we learned that around 23 million of our FlexPen and FlexTouch devices are incinerated or sent to landfill. Unfortunately, it is not possible to make plastic prefilled injection pen devices from recycled plastic as, being a medical device, they need to comply with strict quality requirements and current recycled plastic contains impurities that may deteriorate product quality. So, we set ourselves a challenge of finding a viable and sustainable solution. Our answer? PenCycle.
PenCycle is the first ever UK recycling initiative for plastic prefilled injection pen devices. As part of the scheme, users of Novo Nordisk's FlexPen and FlexTouch will be able to recycle their devices, which will then be returned to Denmark as part of a circular supply route on ships already returning to port, to be turned into chairs and lightbulbs. To make this initiative possible, we have partnered with a recycling partner, KMT, who have the facilities to recycle these devices.
The first PenCycle pilot actually took place in Denmark in 2020, but it was launched to UK pharmacies on November 1, 2021, in three pilot locations– Leicestershire and Rutland, Greater Manchester, and Glasgow and Clyde. Once participating pharmacies are set up, people living with obesity, diabetes, and growth disorders will be able to recycle their empty prefilled FlexPen and FlexTouch devices via community pharmacies, pre-paid Royal Mail post boxes, or through a home collection pilot service for people using Novo Nordisk growth hormone pens.
What are the general challenges of recycling injection pens?

Recycling plastic prefilled injection pens is extremely complex because they are made from several components that need to be separated and sorted with high-tech equipment. And that's why it has taken until now to launch a viable recycling scheme.
Currently, we estimate that between 98-99 percent of all materials will be recycled in KMT's specialized treatment plant. A fraction of the material will not be able to be recycled from day one, but, by optimizing recycling processes, we will work towards recycling every component of the pens in the future. We are committed to disposing of any materials that cannot be recycled in the most sustainable way. To give you a benchmark, without the PenCycle initiative, between 7–23 g per pen ends up in landfill (depending on whether patients dispose of the pen in their sharps bin or general waste). With PenCycle, this figure will be 1.37 g per pen.
What challenges did you face in developing the scheme?

Aside from the challenges of designing a viable recycling process, our main challenge was to develop an initiative that would actually be used by patients and pharmacists. We spent a long time collecting insights from pharmacists and people living with diabetes to identify their priorities. We found that convenience, trustworthiness, and flexibility were the key priorities for the patients, while safety and simplicity were key for pharmacists.
We knew that for PenCycle to be successful in the UK, we would need to engage the right cross-industry partners to co-design a solution that not only worked towards shared sustainability goals but also catered for patient and pharmacist needs. Having Royal Mail, Lloyds Pharmacy, Alliance Healthcare, and the National Pharmacy Association on board as partners, along with a number of other organizations, has enabled us to offer multiple convenient ways for people in the pilots to return their used pens, whilst making it as easy as possible for pharmacies to participate in the scheme.
What are your hopes for the future of the program?

We hope to set an industry standard for the recycling of plastic medical devices in the UK. The pilot initiative alone aims to recycle over 150,000 plastic prefilled injection pen devices, ensuring over two tonnes of plastic materials are diverted from UK landfill.
Although PenCycle is currently only available for Novo Nordisk's FlexPen and FlexTouch devices, our ultimate goal is to find an industry-wide solution that will allow us to recycle other medical devices made by other companies and roll the scheme out on a wider basis.
At the recent COP26 summit, Novo Nordisk announced its commitment to net zero emissions across our entire value chain by 2045 at the latest. We have also proudly joined the UK NHS's Net Zero International Leadership Group in support of their aspiration to rapidly reduce emissions from the healthcare sector.
In recognition of our action to champion sustainability, we have been awarded the Terra Carta Seal by HRH The Prince of Wales. Terra Carta has been awarded to just 45 companies who all have a shared ambition to drive innovation in pursuit of a more sustainable future.
Why is sustainability so important to you?

I truly believe that the health of our environment is inextricably linked to the health of people around the world, and the recent COP26 summit has laid bare that we need to act now and act boldly to secure the future health of our planet and communities. This will only be possible if major companies, like Novo Nordisk, make the commitment and investment to re-imagine their entire value chain, with the ultimate aspiration of having zero environmental impact. We are leading the way in this change, but we cannot do it alone. The only way we can achieve a greener future is by working together towards common goals that put the planet and people at the centre. We still have progress to make and it is by no means an easy task, but I hope that other companies will soon join us in adopting this circular mindset.
Receive content, products, events as well as relevant industry updates from The Medicine Maker and its sponsors.